Surprise 'N Sync Album Proves Some Fandoms Never Die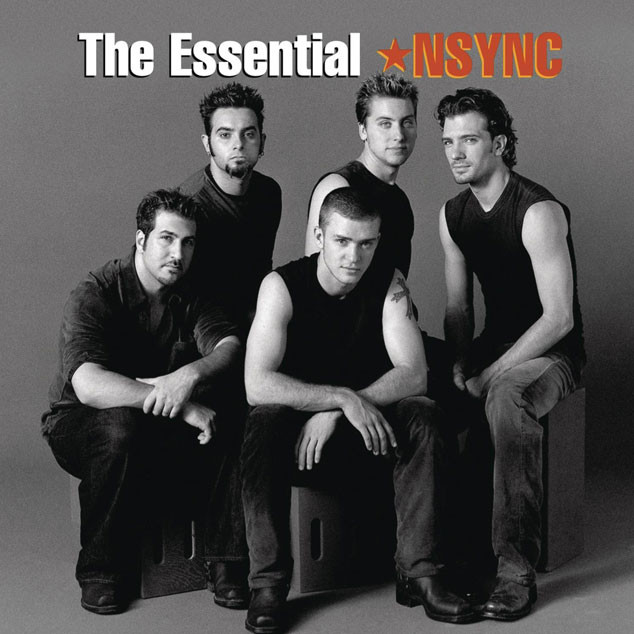 'N Sync fans got a pleasant surprise this week when they saw the band's name resurface on the charts, with The Essential *NSYNC, a new double album featuring many of the group's greatest hits. The CD was dropped by the group's label, Sony Legacy Records, on Tuesday, but fans weren't the only ones in the dark about its release. The guys of 'N Sync apparently had no idea that the album was coming out, either.
Lance Bass first made the news known by tweeting a photo of the Amazon link to the album on Monday. "I love when the record label doesn't even tell you they are releasing a new 'NSYNC album tomorrow! #TheyCare," he wrote alongside the picture.
Later that day, he talked more about the apparently secret release on his Sirius XM radio show, Dirty Pop with Lance Bass. "There's a lot of these songs I don't think I've ever heard, I remember recording them but I've never heard them before, so I'm interested in just hearing it," he said of the CD's tracklist.
Sorry, fans — that doesn't mean that there are brand new songs on the album. But there are some more obscure tracks that you may have not heard before or at least, haven't heard in quite a while. In addition to big hits like "Bye, Bye, Bye," "Tearing Up My Heart," and "I Want You Back," the two-disc CD also features a previously unreleased TV version of "Believe in Yourself," which the group performed on Sesame Street in 2000, and their own rendition of "The Lion Sleeps Tonight."
While there was virtually no promotion for the new CD and the group itself wasn't even made aware of it until the actual release date, the album's quickly growing sales are making it clear that 'N Sync fans are still as loyal as ever. The Essential *NSYNC (which comes complete with an obviously vintage photo of the group on the cover) has sold out on Amazon and is currently No. 6 on iTunes top 10 albums chart.
Meanwhile, a couple of other members of the group have taken to social media to thank fans for their undying support. "Pretty interesting this album comes out which I really had no idea and it's in the top of Amazon and iTunes lol owe it to our fans THANK U," Joey Fatone wrote on Twitter. JC Chasez released a similar statement, writing, "I had the strangest dream last night that some old friends and I had a top 10 record on iTunes. Crazy right…#shocked #humbled #thankful." Chris Kirkpatrick also discussed the release, saying, "It's great to release some of the songs that had never made a record before!"
It remains unclear as to why Sony Legacy Records decided to drop the record now, with no real warning. The group — which created a fan frenzy with its brief reunion at the 2013 VMAs — hasn't released an album together since 2001's Celebrity, with a greatest hits compilation following in 2005. One possible explanation for the sudden release? According to Yahoo! Music, the release coincides with the 14-year anniversary of the band's first No. 1 single, "It's Gonna Be Me." The label has yet to issue a comment, so that theory remains unconfirmed.
Whatever the case, longtime 'N Sync listeners have made it clear that they're not all too preoccupied with the reasoning behind the release and are simply excited to have a new album to add to their collection.
More from Entertainment Cheat Sheet:
Want more great content like this? Sign up here to receive the best of Cheat Sheet delivered daily. No spam; just tailored content straight to your inbox.