The Surprising 'Gift' Scarlett Johansson Says She Received Playing Black Widow
Scarlett Johansson says being cast as Black Widow gave her a surprising gift. 
Her character's life came to an end in Avengers: Endgame when the movie hit theaters on April 26, 2019. Black Widow gave her life by jumping off a cliff so Hawkeye (Jeremy Renner) could secure the Soul Stone on the planet, Vormir, to aid the superheroes in their battle against Thanos (Josh Brolin). 
The death of Marvel's first female superhero proved to be controversial but it didn't mean Johansson's time as Black Widow had ended. Filming is already underway on an eponymous stand-alone film about her character in the Marvel Cinematic Universe, which is due to hit theaters on May 1, 2020.
In addition to filming a movie focused on Black Widow, whenever Johansson's time in the MCU ends, she'll walk away with a new gift she wouldn't have received, had she not been cast in the role. 
Johansson calls 'physical acumen' MCU gave her 'a gift'
On the cover of Vanity Fair's Awards issue, Johansson also appeared in a YouTube video released on Nov. 26, 2019, for the publication where she discussed particular roles in her acting career thus far. Going through a timeline, the actress touched on 2003's Lost in Translation, 2013's Her, and of course, her time in the MCU as Black Widow. 
The 35-year-old actress made her first appearance as Natasha Romanoff or Black Widow in Iron Man 2, which hit theaters in 2010. During the video, Johansson talked about a specific scene with Jon Favreau — who also directed the movie — where his character gave Natasha a lesson in fighting, which ended soon after it started thanks to Natasha's superior fighting skills.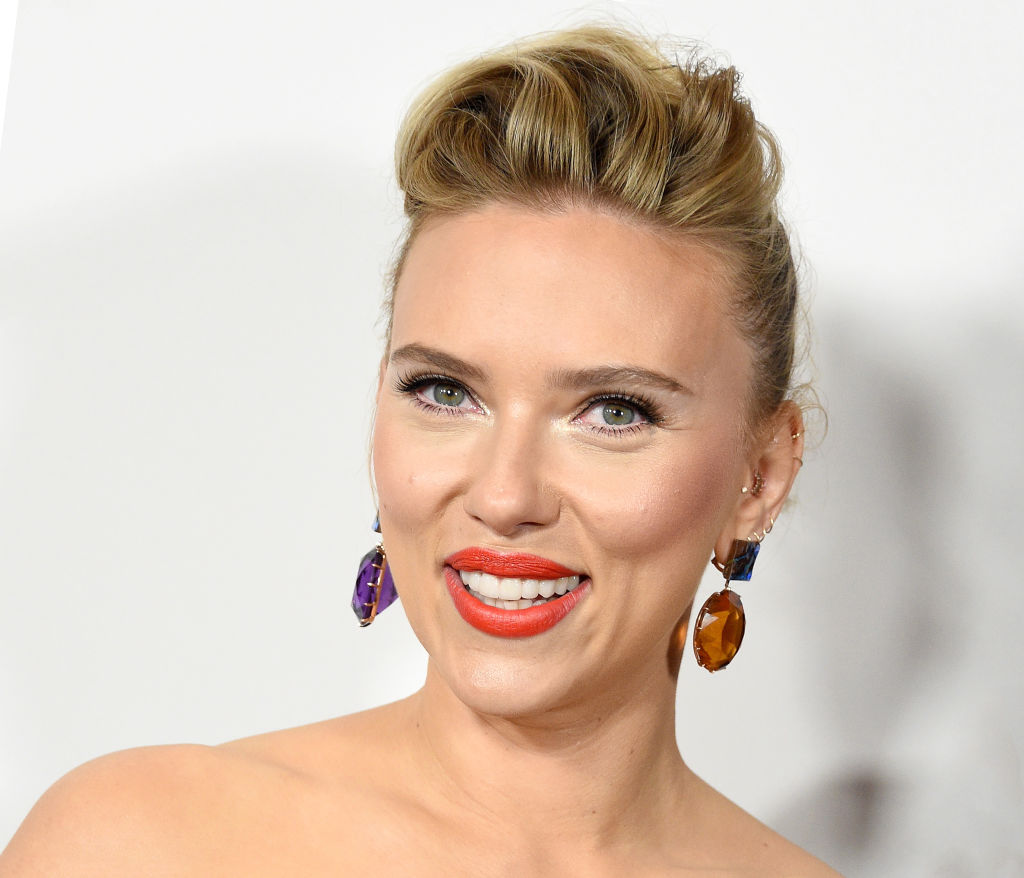 Johansson revealed she found out she got the part of Natasha and Black Widow five weeks before shooting began so she had to learn a lot about martial arts very quickly. She called the experience of having to learn martial arts ahead of shooting "such a gift" because she learned things she wouldn't have were it not for the part. 
"It's actually been such a gift for me because I was probably, you know, maybe 23 or 24 at the time," she said in the video. "And it actually gave me this life of physical acumen I probably never would have had otherwise." 
Go to the 3:27-mark to watch Johansson discuss learning martial arts for Iron Man 2.
She continued saying she "learned the base of a lot of […] different martial arts and how to be a sort of a very amateur stuntwoman." 
The Tony Award-winning actress highlighted professional stunt performer, Heidi Moneymaker — "yes, that's her real name" according to Johansson — who worked with the actress on Black Widow stunts and taught her a lot in the process. 
"I learned so much from her during that experience," Johansson recalled. "I really learned how to do, I mean how to throw a punch, how to hold a weapon, you know, all kinds of stuff like that." 
Next up for Johansson is a drama called Marriage Story. A Netflix original, the movie will be available to stream on Dec. 6, 2019.