Surprising House Rules Chip and Joanna Gaines Have For Their Kids
Any kid would count themselves lucky to have Chip and Joanna Gaines as their parents. While these two hard-working entrepreneurs are probably the busiest people in Texas, they've also made clear that family always comes first. That's the main reason the Gaineses chose to step away from their hit HGTV show, Fixer Upper.
Chip and Joanna Gaines have a sprawling 40-acre farm where the kids are encouraged to enjoy their childhoods the old-fashioned way. At the Gaines family homestead, children climb trees, swim in the pool, run barefoot in the yard, and make friends with the menagerie of animals on the property. It seems like a truly idyllic atmosphere.
But with all the fun, there are also a few important rules that the Gaines children need to follow. Read on to find out what they are.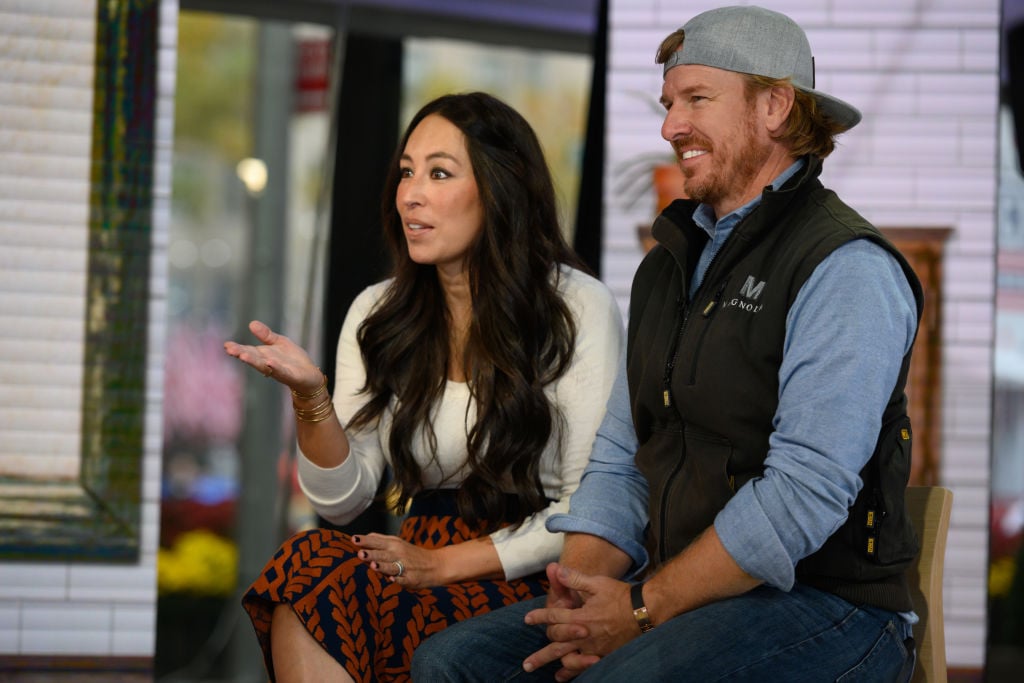 The Gaines children have limited screen time
Like most modern mothers, Joanna Gaines is fighting a valiant battle against letting technology take over her kids' lives while still appreciating how useful it can be. The Gaines family doesn't own a television, but they do have electronics. They just limit how much their five children Drake (14), Ella Rose (13), Duke (11), Emmie (9), and Crew (18 months) can use them.
"Our rule for the iPad is that the kids can use it a certain amount of time every other day," Joanna explained to Southern Living. "It's contingent on them doing their chores and homework. I try hard to make it not the thing they look forward to every day. I don't want them focusing on that."
"It's funny when I say, 'No iPad games,' and then see the things they create and invent on their own," she mused. "I'm like: 'That! That's the stuff right there, kids.' "
Chip and Joanna act like parents, not friends
While some parents insist on treating kids like their buddies, Chip and Joanna Gaines admit that they are stricter with their five kids as a rule. "I don't even know what's gonna happen when the girls start asking to wear makeup, but we keep telling our kids they don't get a phone until they go off to college," Joanna told People.
Chip admitted sometimes he's stricter than he'd like to be. "When I got to be a parent, I don't know what it is about it … I feel a little bit like a drill sergeant sometimes. Some elements of my personality, as a parent, I'm not real crazy about," he said.
The kids share a room
The Gaineses have a combined net worth of more than $18 million, meaning they could afford to build each child their own wing of the house if they wanted. But instead of spoiling their five children, Chip and Jo opt for practicality and humility instead. That's why they have one room for the boys to share and one room for the girls, plus a nursery for Crew.
How do they do it? Smart storage, clever storage options, and of course, plenty of compromises. "It's about giving them plenty of space for their stuff, but then also carving out something that displays what they love," Joanna said.
They all have chores to do
From helping out with the animals to watering plants, each child in the Gaines family has age-appropriate chores to complete each day. But studies show that assigning chores is an easy way to teach kids responsibility from a young age.
There's plenty of love to go around
Perhaps the best part of being a Gaines child is the amount of love and affection in the home. Even with rules and chores, it's clear that Duke, Ella Rose, Drake, Emmie, and Crew are part of a close family unit who loves goofing around and having fun together.
It sounds like it's worth having limited screen time and more chores for all that!