The Surprising Reason Kate Middleton Is Jealous of Meghan Markle
Is Kate Middleton jealous of Meghan Markle? While at first glance that sentence sounds like a segue into yet another article about the feuding duchesses, the reason why Middleton reportedly "envies" Markle is understandable, but nevertheless still surprising.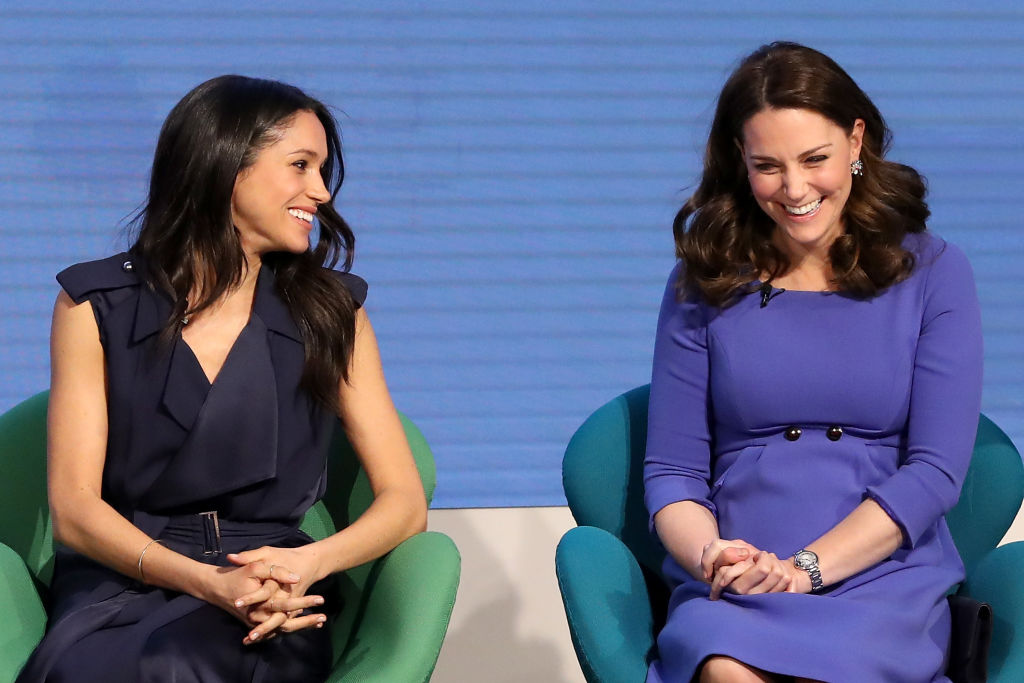 Markle has an ease with public appearances
Part of the role of being a member of the royal family is attendance at various engagements, something that might be daunting. Middleton, a palace insider told Us Weekly, isn't completely at ease in these situations while Markle has an easier time, perhaps because of her experience as an actress.
The insider noted: "Kate still finds these huge public events overwhelming," adding, "She's always been naturally shy."
The source further noted, "Truth be told, she envies sister-in-law Meghan's ease in front of crowds."
Middleton does a remarkable job at appearances
Despite the envy over Markle having an easier time with appearances, Middleton seems to carry on quite well, with the source saying that she impresses "everyone with her ability to paste a huge smile on her face."
The source added, "She knows she has a responsibility to be front and center, given that one day these events will be in honor of her husband. It's something she'll have to work at for the rest of her life."
To assist her in her future role, Queen Elizabeth II is reportedly helping with training her to be queen consort. A source noted: "She's really taken Kate under her wing," adding, "The two of them will often spend hours discussing royal life and the future of the monarchy."
Royal expert Rebecca Long told Us Weekly, "Kate's been taking on new responsibilities little by little over the last few years, so it won't be a shock when the time comes. William and Kate are the favorite royals to take the crown in many generations, so the people of the UK are very excited about it."
Markle has had Hollywood training
Markle might just have had the best training for the job, as her uncle shared how her time in Hollywood prepared her well for her role in the royal family. Her uncle, Joseph Johnson, told the Daily Mail that she "is a really wonderful person" who is "not afraid to be herself."
He added: "She likes that attention, she's had the schooling, and then being in Hollywood, which is a good type of preparation, so she can handle that."
It's the kind of background that makes her well suited to be a duchess, as Johnson remarked, "I have read that some of Harry's old girlfriends couldn't handle all the scrutiny. But from what I hear, from what Doria says about Meghan, she loves it."
Are Middleton and Markle still feuding?
Any reports of feuding between the two duchesses seemed to be quieted when Meghan Markle and Kate Middleton had a "real moment of continuity" at the Trooping the Colour ceremony to celebrate Queen Elizabeth II's birthday, riding in the same carriage to Buckingham Palace together, along with Prince Harry and Camilla, Duchess of Cornwall.
U.K. journalist Emma Forbes told PEOPLE that "Everybody was smiling and looked happy," calling it a "real moment of continuity."