The Surprising Reason Kate Middleton Repeats Outfits at Royal Weddings
Kate Middleton is known for the hundreds, if not thousands, of outfits she's been seen wearing as the Duchess of Cambridge but when it comes to attending royal weddings, it's expected that she — and other high-ranking women in the British royal family — wear clothes they've already been photographed in at least once before. Learn why the 37-year-old is an outfit repeater at royal weddings ahead. 
Royal weddings are major events that might conjure up images of new outfits made especially for the occasion. That's certainly true for the bride and groom but for guests, namely Middleton, it's a different story.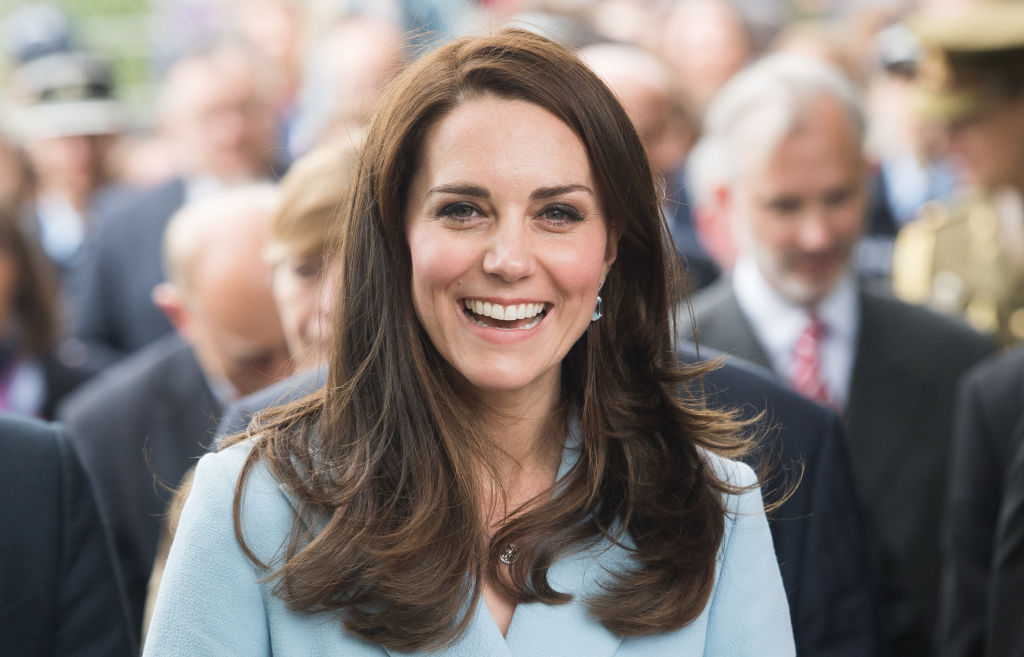 When the Duchess of Cambridge attended the nuptials of Jack Brooksbank and Princess of Eugenie of York last fall — the couple married on Oct. 12, 2018 — she wore an outfit she'd worn previously. But why? 
Repeating outfits keeps attention on the bride
Prior to the couple's royal wedding, Camilla Tominey, a royal journalist, appeared on the British TV program, This Morning, to discuss wedding traditions. One of them being the tradition royal women follow when it comes to their clothing, according to Express.
Tominey explained that Middleton as well as her sister-in-law, Meghan Markle, Duchess of Sussex are known to repeat outfits.
"We'll have to keep an eye on Kate and Meghan because traditionally they wear outfits they have already worn before," she said ahead of the royal wedding.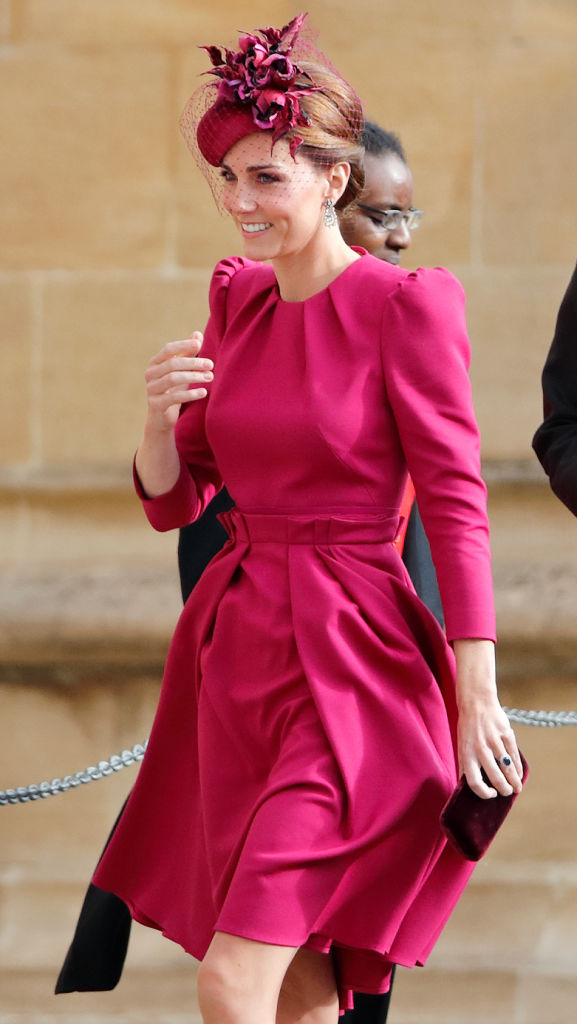 When asked whether or not the practice is a tradition, Tominey revealed that it is indeed a tradition for a very specific reason.
"Yes, so they don't upstage the bride," she said. "Just so the attention isn't on them and rightly on the bride."
'Rule is the same at all weddings'
Another royal commentator, Richard Fitzwilliams, told Insider the meaning behind the tradition or rule is simpler than the one provided by Tominey.
"The only rule is the same at all weddings," Fitzwilliams told Insider. "Wear something chic, royals are expected to be chic and it goes without saying that no one should upstage the bride."
Certainly, Middleton's looked chic while attending royal weddings. To us, it seems she always looks chic even if she's just dropping Prince George and Princess Charlotte off at school.
Middleton loves to wear an Alexander McQueen coatdress
One of the pieces in her wardrobe Middleton has repeated a number of times is a coatdress by Alexander McQueen. She wore it in 2015 to Princess Charlotte's christening, again the following year to the Trooping the Colour parade, and yet again to Prince Harry, Duke of Sussex and Markle's royal wedding in 2018.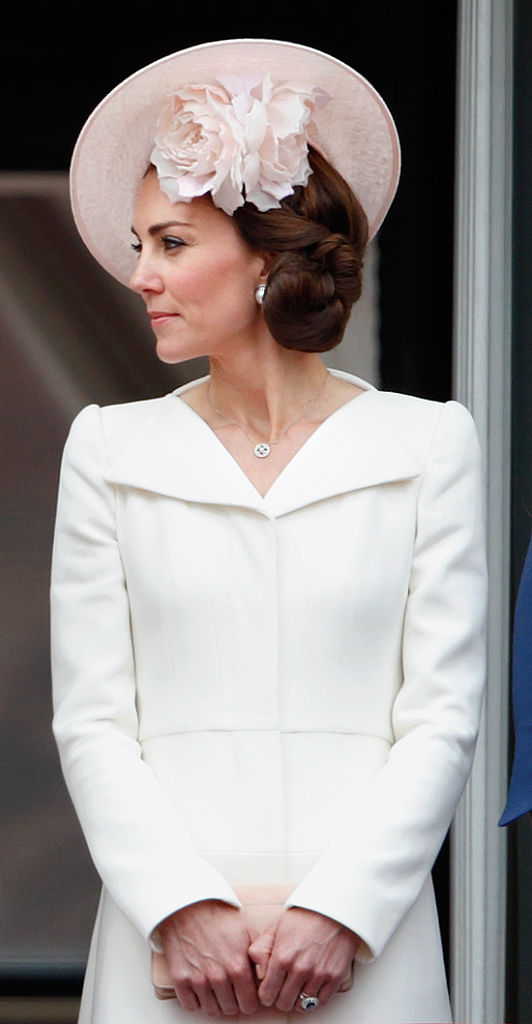 Middleton came under fire for wearing the coatdress to her brother-in-law's wedding because it photographed white. Many royal watchers thought the Duchess of Cambridge had made a faux pax by wearing white to a wedding — the oldest wedding rule in the book — her coatdress is actually a very light shade of yellow. That's why she wore a yellow headpiece to match the rest of her outfit.
See her outfit below: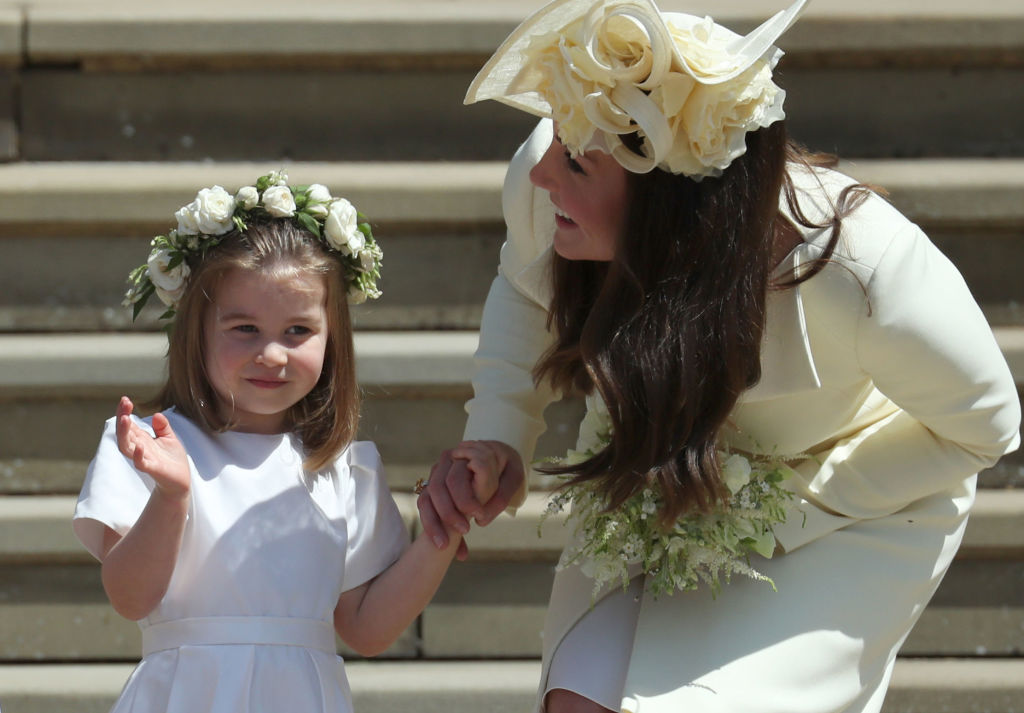 With Princess Beatrice and Edoardo Mapelli Mozzi — learn about Mozzi here — being the next couple to have a royal wedding (no date's been released yet), we'll see what the Duchess of Cambridge as well as the Duchess of Sussex decide to wear again.