Surprising Secrets and Scandals You Never Knew About HGTV
Everyone loves HGTV. If they tell you otherwise, they're probably lying.
What started out as a huge gamble eventually paid off when it became the third most-watched network on television. Though no TV executives could have predicted how much people would enjoy watching complete strangers shopping for houses, or renovating houses, or both, the fact remains that we can't get enough.
Flip or Flop, Property Brothers, House Hunters, Fixer Upper, Love It or List It… we realize that most of these shows are staged and mostly fake. But it's still so much fun to suspend our disbelief and lose ourselves in the lull of family-friendly, drama and stress-free television. It just feels so good.
While millions of people tune in to HGTV, not everyone knows some of the most surprising details about the network.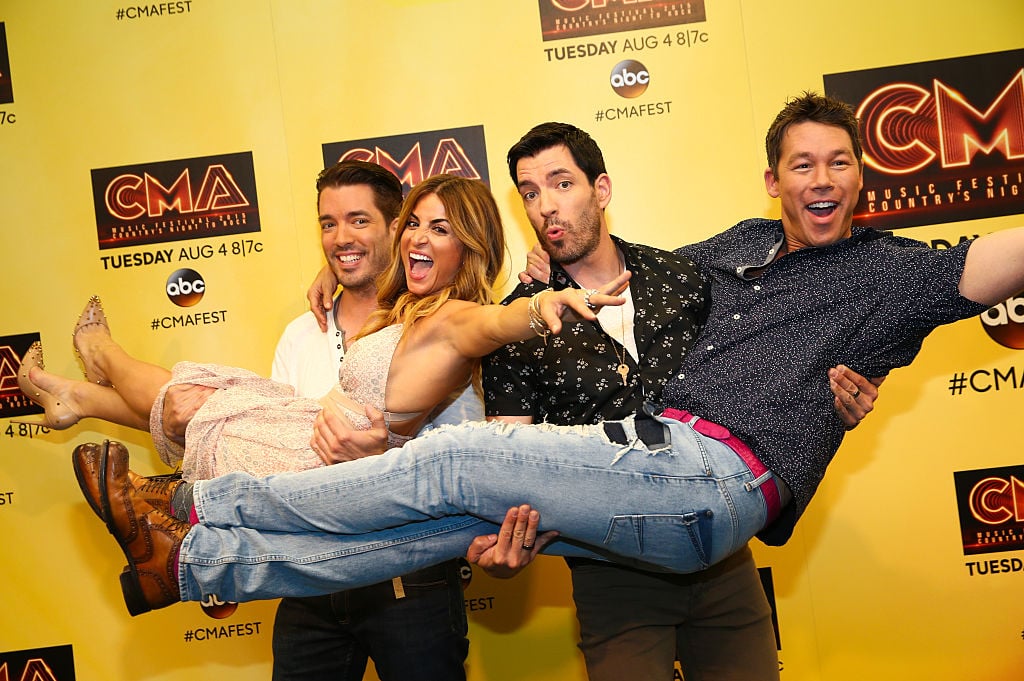 There are some famous names associated with HGTV
Before it became the HGTV we know and love today, the network was called "Home, Lawn, and Garden Channel" and included arts and crafts projects along with home renovation content. There was even a quilting show in the lineup.
Luckily for all of us (except the quilters), they changed tack pretty quickly. In fact, one of the earliest shows included none other than Bachelor Nation mainstay Chris Harrison as the host. Remember Designers' Challenge, where interior designers faced off and homeowners chose their favorite plan?
Harrison isn't the only big name associated with HGTV. Reese Witherspoon is an outspoken fan of HGTV and even professed to want her own show. Ryan Reynolds and Blake Lively were in love with Fixer Upper when it was on, with Reynolds tweeting that he planned to "move the family to Waco."
'House Hunters' hides a multitude of secrets
Most people have figured out by now that House Hunters is fake. How fake? Well, many home seekers have revealed that two of the three houses they tour aren't in the running because they have to already be under contract to appear on the show.
HGTV responded by saying in a statement, "We're making a television show, so we manage certain production and time constraints, while honoring the home buying process. "
Drew and Jonathan Scott never dreamed of being HGTV stars
Everyone's favorite twins and hosts of Property Brothers, among several other shows, had aspirations of becoming something quite different. The two tried out careers as singers, actors, and magicians before settling on becoming HGTV stars. But that decision paid off.
Now their company is worth over $1 billion. And it's all thanks to HGTV.
People still mourn the loss of 'Fixer Upper'
HGTV was doing just fine before Chip and Joanna Gaines came along and changed everything. The obsession with Fixer Upper was fast and fierce, turning this power couple into the darlings of the network practically overnight.
The renovation show lasted for five seasons and turned the Gaines family into household names. But not everything about it was so rosy. For one thing, there was a rumored feud between the Scott brothers and the Gaineses (they deny it). Plus, Chip Gaines felt "trapped" toward the end of filming.
Now Chip and Joanna are ready to launch their own network. Will it steal our hearts like Fixer Upper did? We can only hope so.
'Flip or Flop' has more drama than a soap opera
Who knew hosting a television show could save your life? A concerned fan wrote to producers when he saw a concerning lump on host Tarek El Moussa's neck. It turned out to be Stage-2 thyroid cancer. The early detection likely saved El Moussa's life.
And that's not all. The El Moussa's devastated fans when they announced they were getting divorced in 2016. Despite their split, the two remained friends and even kept filming Flip or Flop, which saw a huge ratings boost. Viewers tuning in to witness an epic on-screen blowout were sorely disappointed.
HGTV will always have our hearts, even with all the behind-the-scenes drama.