Surprising Things Celebrities Have Said About Open Relationships
Some of the most successful and long-lasting couples in Hollywood may have one dirty little secret in common: open relationships. While many stars have voiced their doubts in monogamy, some have gotten candid about their extramarital relationships.
Whether they've straight-up admitted to sleeping with other people (or hinted that it wouldn't be the end of the world) or they think monogamy is just plain "gross," here's what these 15 celebrities have to say about their non-traditional relationships.
1. Jada Pinkett-Smith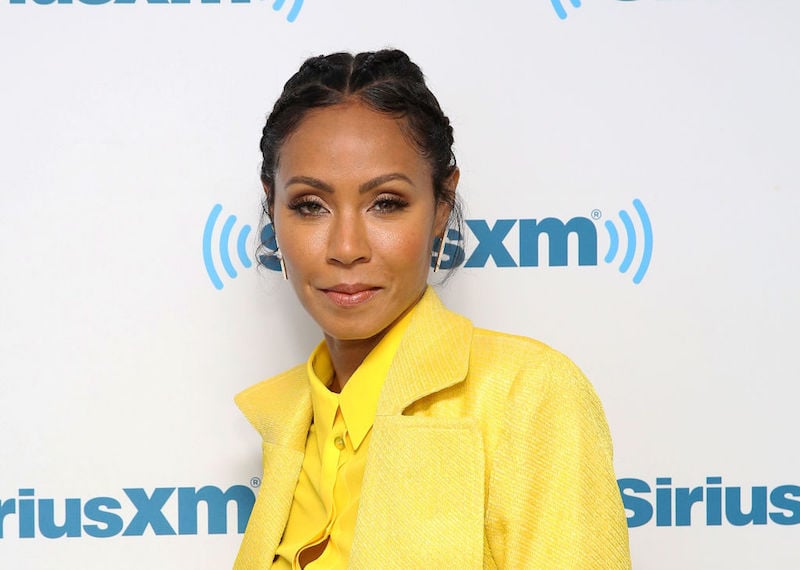 Rumors of an open relationship have circulated around Will Smith and Jada Pinkett-Smith for years. After all, Pinkett-Smith has said of her marriage, "I'm not his watcher. He's a grown man. Here's what I trust — I trust that the man that Will is, is the man of integrity. So, he's got all the freedom in the world. As long as Will can look himself in the mirror and be okay, I'm good."
However, she's clarified that this doesn't necessarily mean she'd approve of her husband sleeping with other women. While they have the freedom to make their own choices, Pinkett-Smith simply means that they can trust each other's judgement. She stated:
Should we be married to individuals who can not be responsible for themselves and their families within their freedom? Should we be in relationships with individuals who we can not entrust to their own values, integrity, and LOVE … for us??? Here is how I will change my statement … Will and I BOTH can do WHATEVER we want, because we TRUST each other to do so. This does NOT mean we have an open relationship … this means we have a GROWN one.
Next: She cohabitates with two different men.
2. Tilda Swinton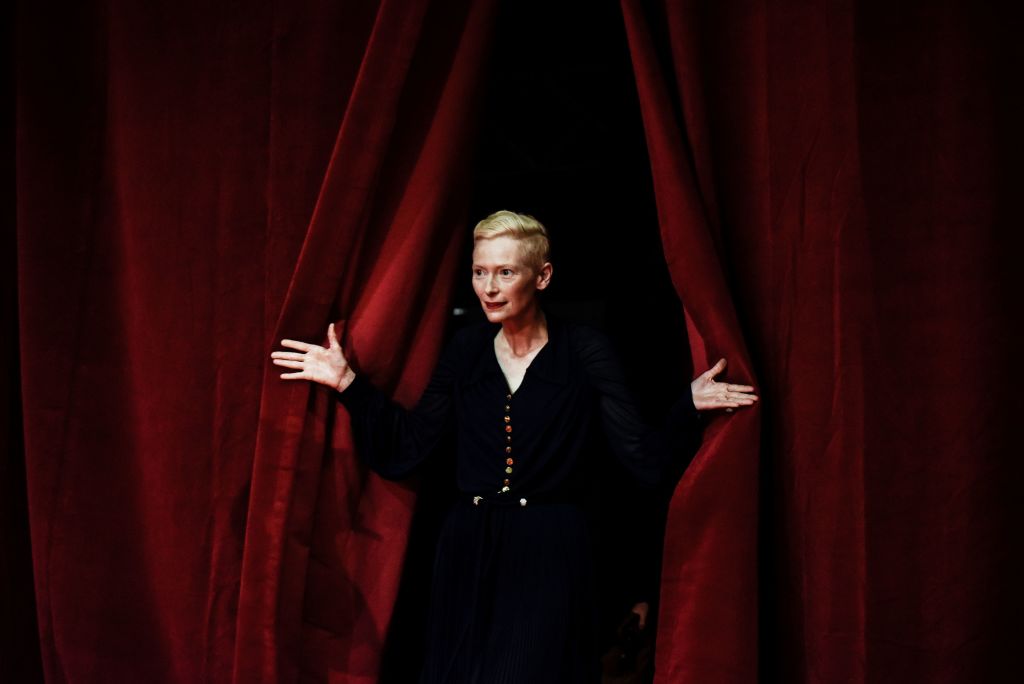 Tilda Swinton's relationship dynamic may not be conventional, but it seems to work for her family. She and John Byrne were exclusive until 2005 and share twins Xavier and Honor, 20. When they decided to end their relationship, they continued to live together to raise their children.
In 2008, Swinton became romantically involved with Sandro Kopp. Rather than start a new life together, Kopp was invited into her household with her two children … and her ex-partner.
Swinton has said of her cohabitation with Kopp and Byrne, "It may seem odd but it is certainly the best thing for the children. It's not something I try to promote as a radical lifestyle choice. But it's a situation I find very healthy."
Next: She doesn't think fidelity is essential in a relationship.
3. Angelina Jolie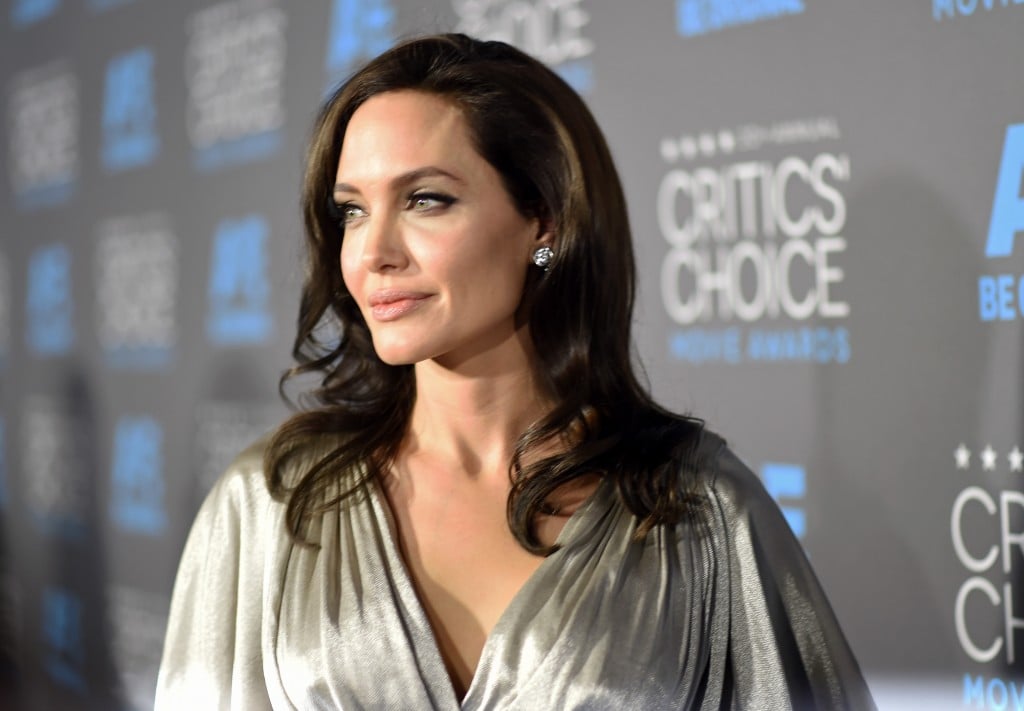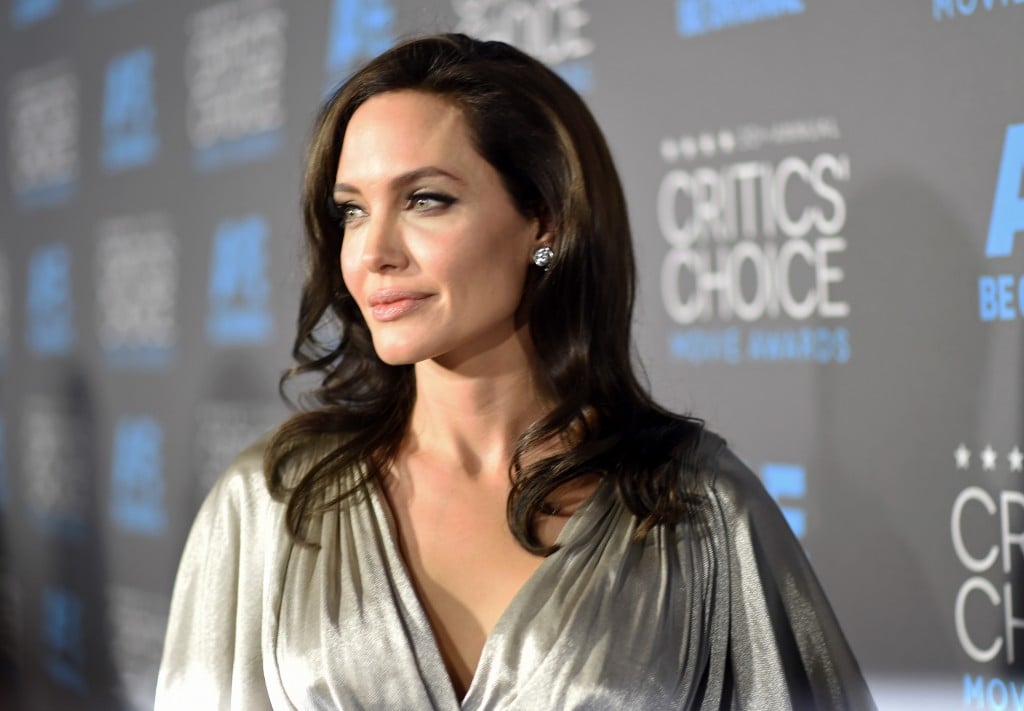 Even though Angelina Jolie has claimed that having an open relationship worked for her marriage to Brad Pitt, it couldn't keep them together. Jolie previously admitted, "I doubt that fidelity is absolutely essential for a relationship."
She continued, "It's worse to leave your partner and talk badly about him afterwards. Neither Brad nor I have ever claimed that living together means to be chained together. We make sure that we never restrict each other."
Next: He thinks extramarital relations should be normalized.
4. Hugh Grant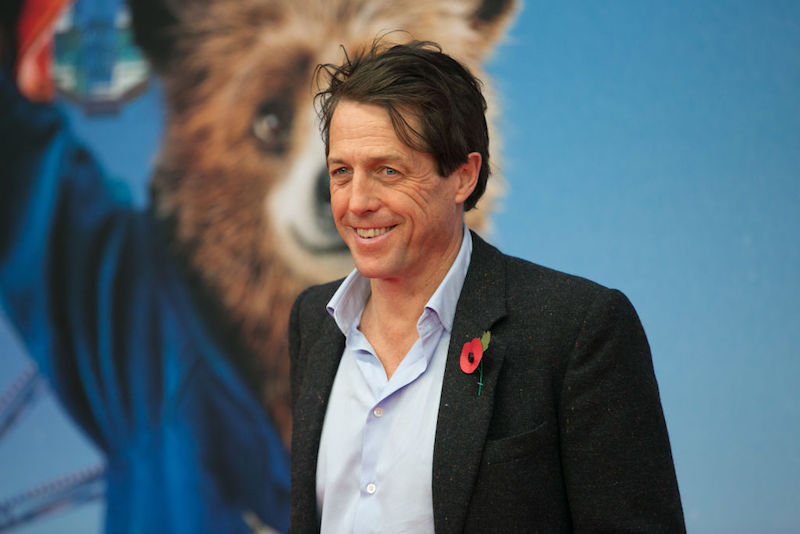 It doesn't come as a surprise that Hugh Grant is a supporter of open relationships. After all, he was caught with a sex worker in 1995 while he was still in a serious relationship with Liz Hurley.
When appearing on The Howard Stern Show in 2016, Grant shared his views on monogamy:
If you ask me the question, "Do I think human beings are meant to be in 40-year-long monogamous, faithful relationships?" No, no … I always admire the French and the Italians who are very devoted to their marriages. They take them extremely seriously, but it is understood that there might be other visitors at 5 o'clock in the afternoon.
Next: He thinks people have a "childish view of monogamy and fidelity."
5. Ethan Hawke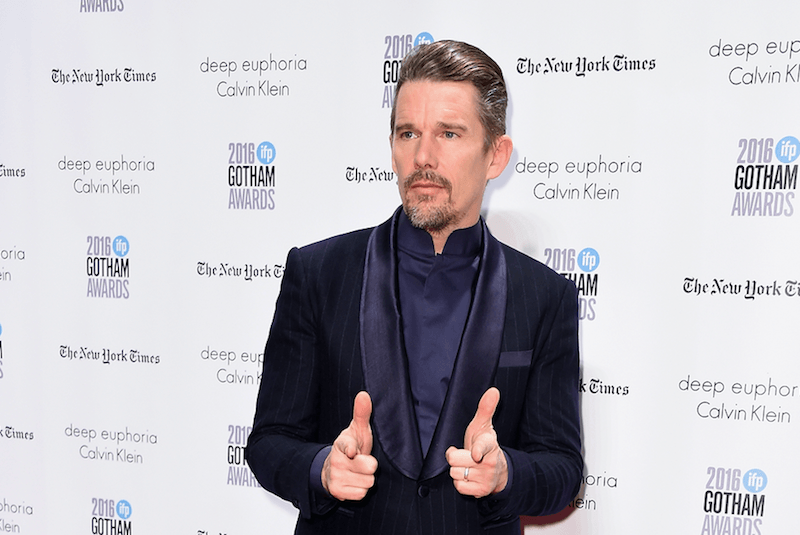 Another star unsurprisingly in support of open marriage is Uma Thurman's ex-husband, Ethan Hawke. The two were married from 1998 to 2005, but Hawke cheated on Thurman with their nanny, Ryan Shawhughes.
Hawke and Shawhughes wed in 2008, and they've been together since. What's keeping their relationship going so strong? It could be Hawke's take on monogamy. He has stated:
People have such a childish view of monogamy and fidelity — "he cheated so he's bad, she's cheated so she's bad," as opposed to a recognition that our species is not monogamous … My relationship with my present wife is thrilling to me and I'm committed to it. But neither she nor I know what shape the future will come in. Sexual fidelity can't be the whole thing you hang your relationship on.
Next: She and her husband don't restrict each other.
6. Mo'Nique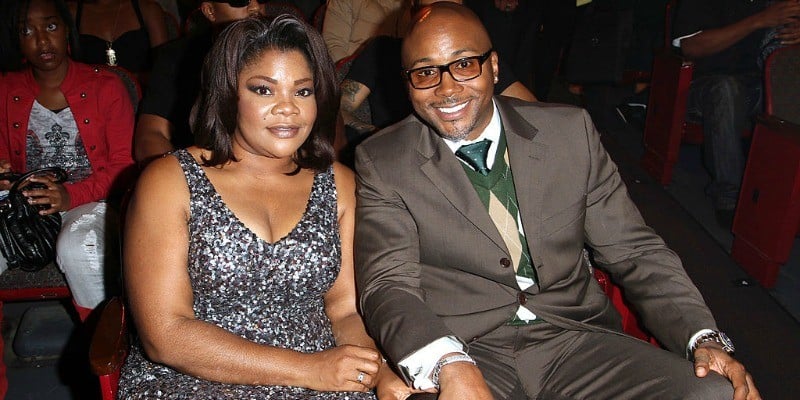 Mo'Nique and her husband, Sidney Hicks, don't see cheating as a deal breaker. When asked by Barbara Walters whether or not they have an open marriage, Mo'Nique gave an honest answer:
Do we have sex outside of the marriage? Let me say this. I have not had sex outside of my marriage with Sidney. Could I have sex outside of my marriage with Sidney? Yes. Could Sid have sex outside of his marriage with me? Yes. That's not a deal breaker. That's not something that we would say, "Oh my God because you were attracted to another person and because you happened to have sex let's end the marriage."
Next: An open relationship didn't work for her.
7. Mila Kunis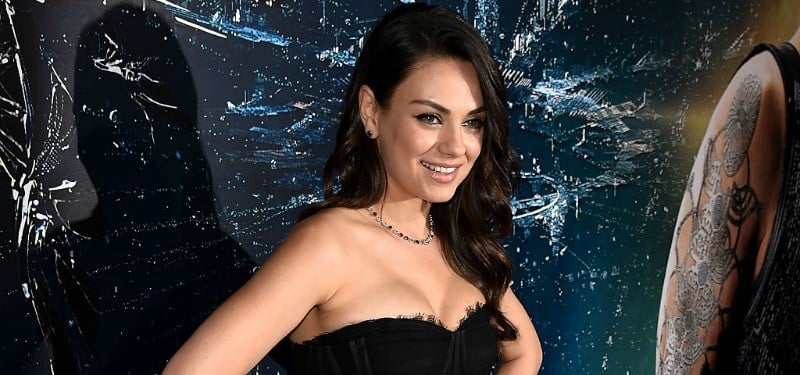 When Mila Kunis and Ashton Kutcher first started seeing each other, they decided they were never getting married. In fact, they both agreed that they could have an open relationship, planning to simply stick to a "friends with benefits" status.
Kunis admitted that it didn't take long for her opinion on having an open relationship to change. In an interview on The Howard Stern Show, Kunis shared the moment she realized she wanted her relationship with Kutcher to be exclusive:
We found out we would literally attempt to see other people and then like that night we'd be like, "Hey, what are you up to? Wanna come over?" It ended up being just having fun to genuinely wanting [more] — when I realized I was nervous [about him going out with someone else and me losing him], was when I spoke to him. I was like, I don't like this anymore.
Next: Kutcher overstepped some "open marriage" rules in his previous relationship.
8. Ashton Kutcher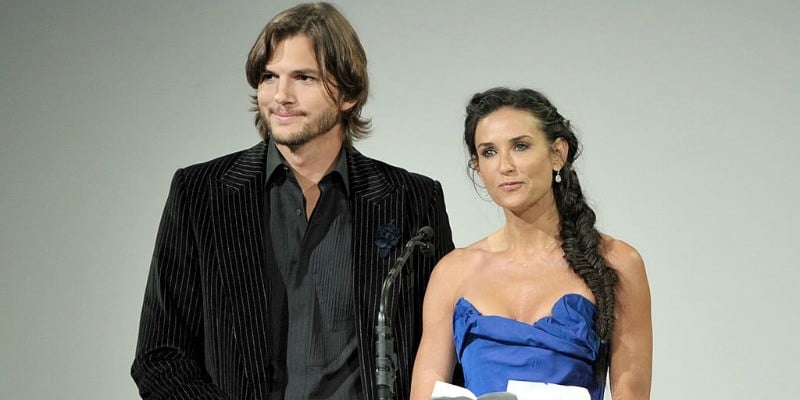 Lest we forget that prior to his marriage to Kunis, Kutcher was married to Demi Moore. Kutcher and Moore agreed to "engage in threesomes" together, according to Daily Mail, but Moore wasn't open to having separate relations outside of their marriage.
Allegedly, Kutcher didn't stick to their agreement, and he slept with other women separately. His first mistress, Brittney Jones, spoke out after Moore announced her divorce from Kutcher. Jones recalled Kutcher explaining to her, "He and Demi had a deal where they had to share lovers. He felt bad that he had been with me and didn't share."
In Moore's divorce statement, she hinted at Kutcher's unfaithfulness: "As a woman, a mother, and a wife, there are certain values and vows that I hold sacred, and it is in this spirit that I have chosen to move forward with my life."
Next: She thinks monogamy is "gross."
9. Margaret Cho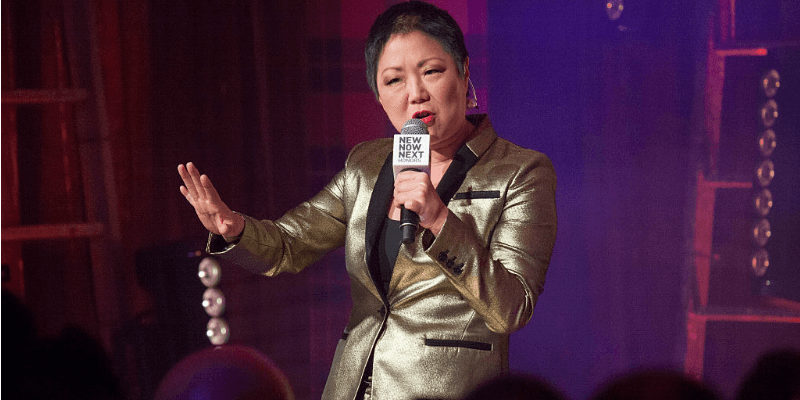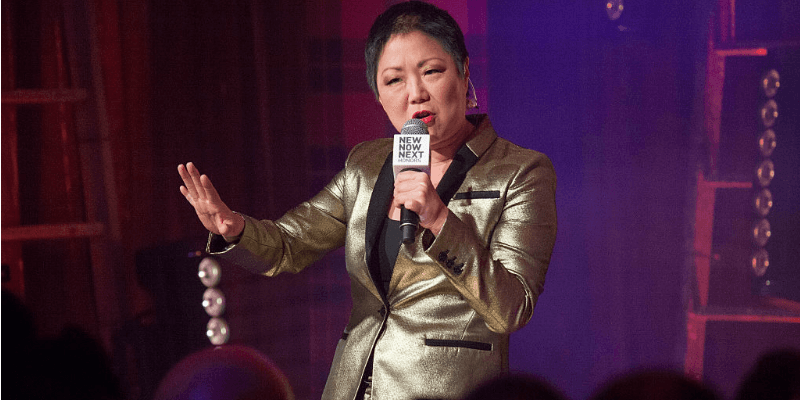 Comedian Margaret Cho once said that if her husband brought another woman home, she would cook for her. During an interview with The Real, Cho shared her opinions on monogamy, and why it's just not for her.
"I just don't want to have sex with the same person my whole life — that's just gross," she said. Luckily, her husband feels the same way, so both are free to carry on in their open marriage.
Next: She doesn't believe humans are meant to be monogamous.
10. Scarlett Johansson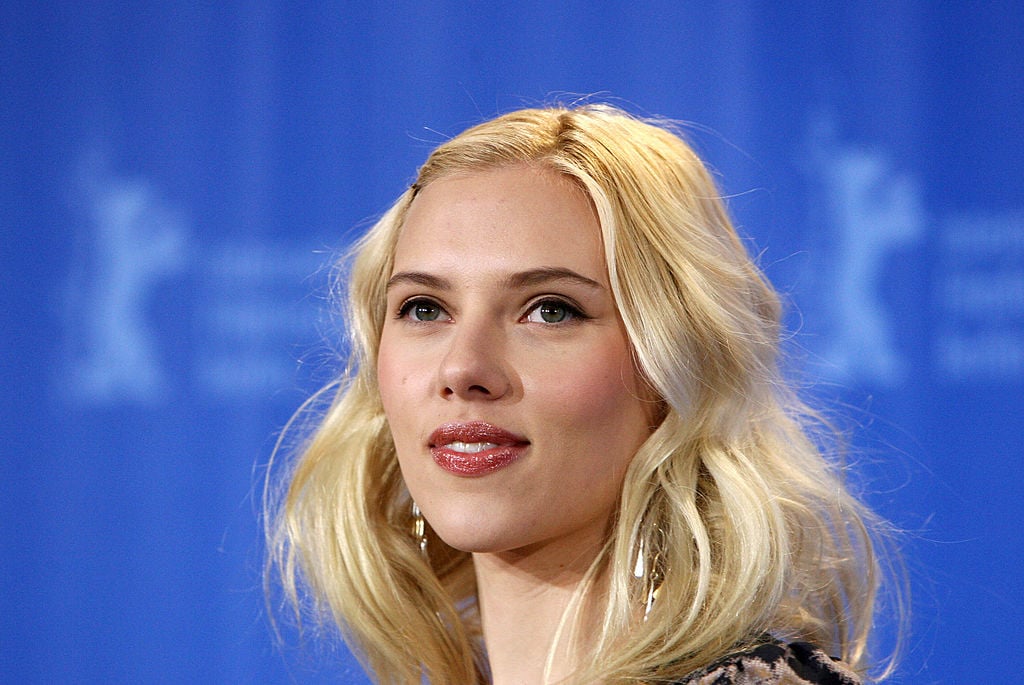 Scarlett Johansson has made it very clear that she doesn't believe monogamy is natural. In a February 2017 interview with Playboy, Johansson explained that the hard work that goes into remaining faithful to one person proves why humans aren't meant to be monogamous.
She said:
I think the idea of marriage is very romantic; it's a beautiful idea, and the practice of it can be a very beautiful thing. I don't think it's natural to be a monogamous person. I might be skewered for that, but I think it's work. It's a lot of work, and the fact that it is such work for so many people — for everyone — the fact of that proves that it is not a natural thing. It's something I have a lot of respect for and have participated in, but I think it definitely goes against some instinct to look beyond.
Next: She doesn't judge people who have affairs.
11. Gwyneth Paltrow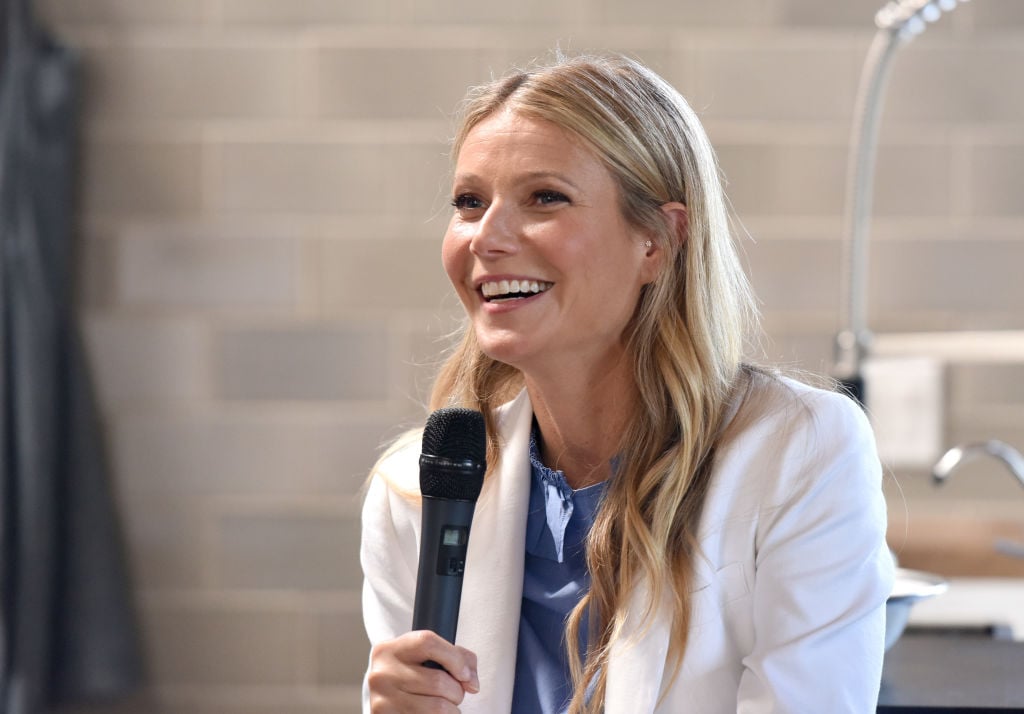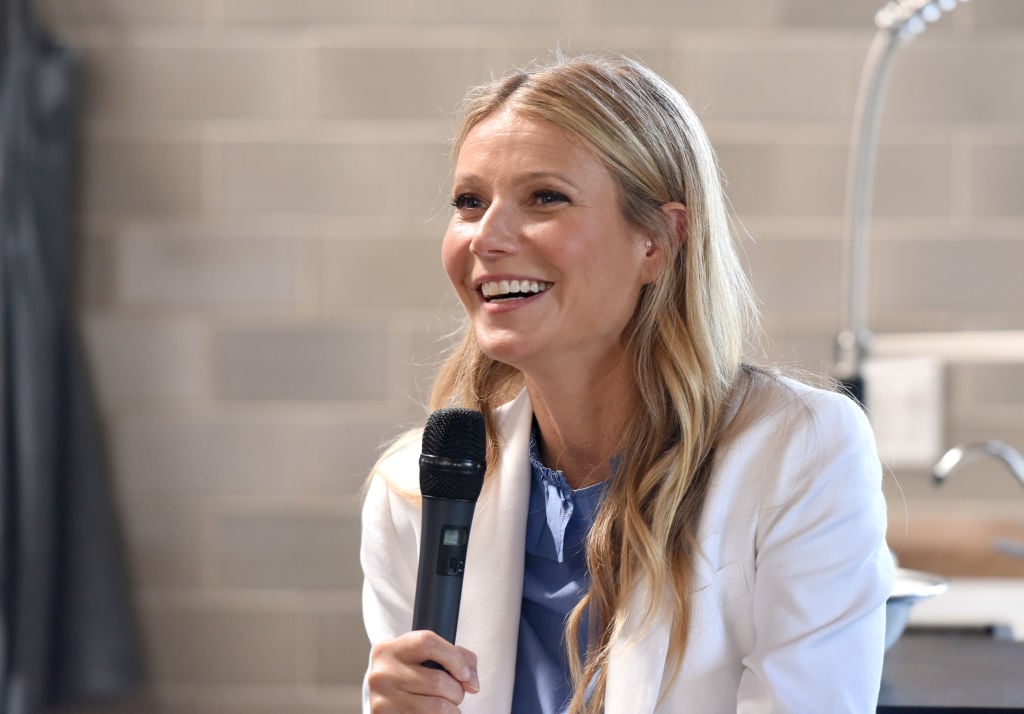 At the 2011 Venice Film Festival, Gwyneth Paltrow got candid about her views on extramarital relationships. Her bottom line? It's nobody's place to judge.
She explained:
I am a great romantic — but I also think you can be a romantic and a realist. Life is complicated and long and I know people that I respect and admire and look up to who have had extramarital affairs. It's like we're flawed — we're human beings and sometimes you make choices that other people are going to judge. That's their problem, but I really think that the more I live my life, the more I learn not to judge people for what they do. I think we're all trying our best but life is complicated.
Next: An open marriage has kept this couple together since 1966.
12. Dolly Parton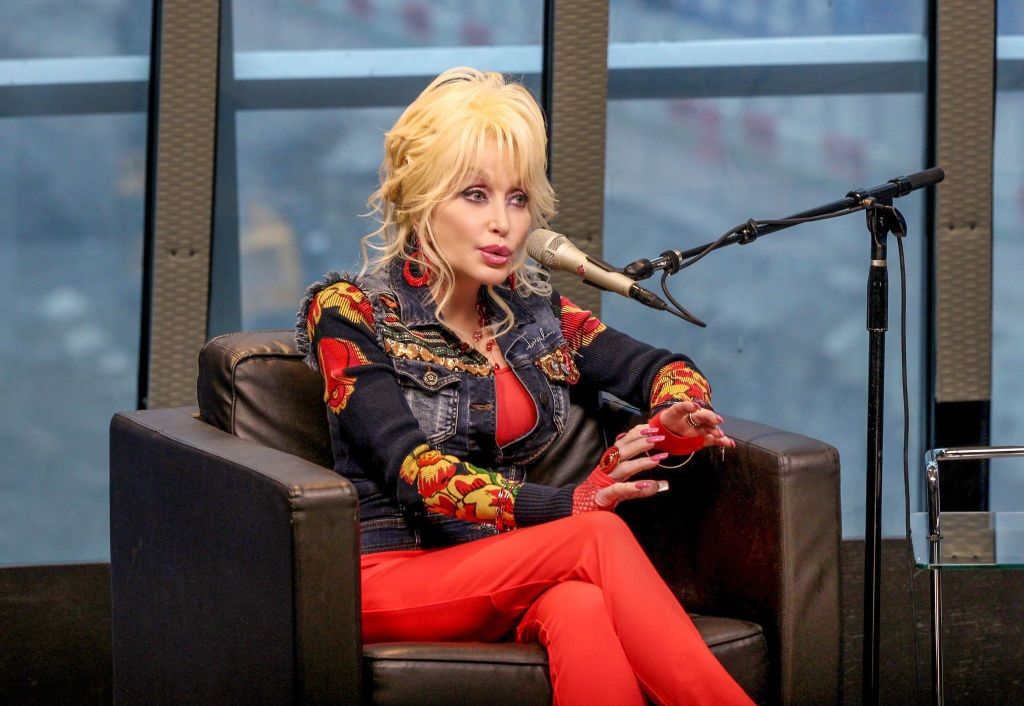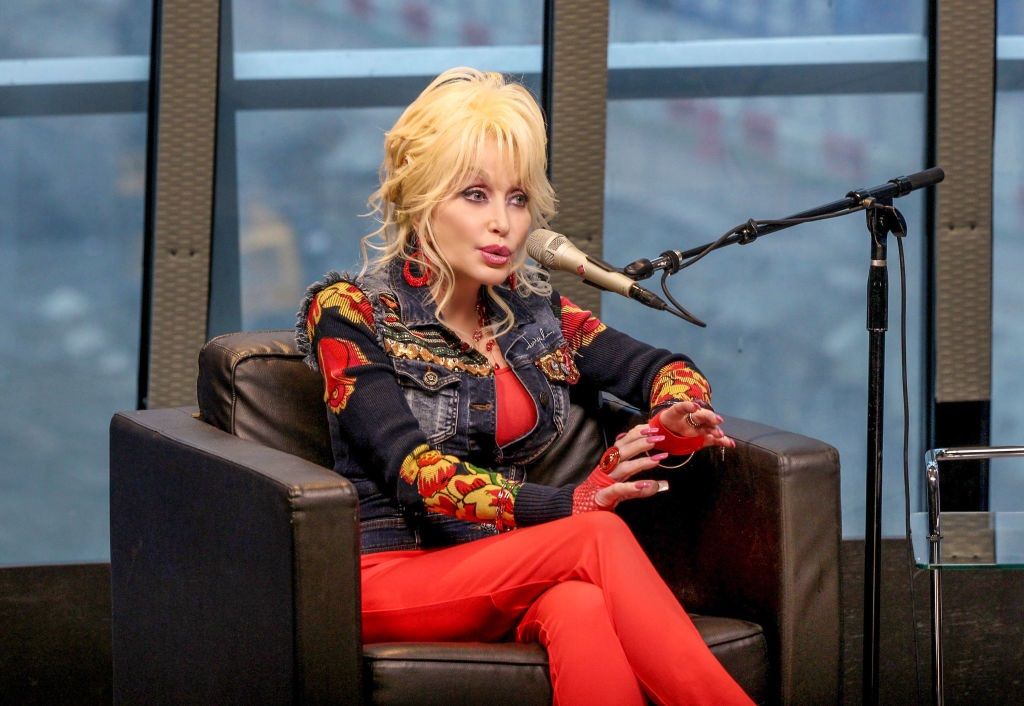 Dolly Parton and Carl Dean may have an unconventional way of making their marriage work, but they must be doing something right. Considering they've been married since 1966, Parton gave us a glimpse into some ground rules for their relationship.
When asked if her marriage was open, she replied, "If we cheat we don't know it, so if we do cheat, it's very good for both us. I don't want to know it, if he's cheating on me. If I'm cheating on him, he wouldn't want to know it. And if we do, if that's what's making it work, then that's fine too."

Next: He and his wife don't consider their marriage open, despite the occasional third partner.
13. T-Pain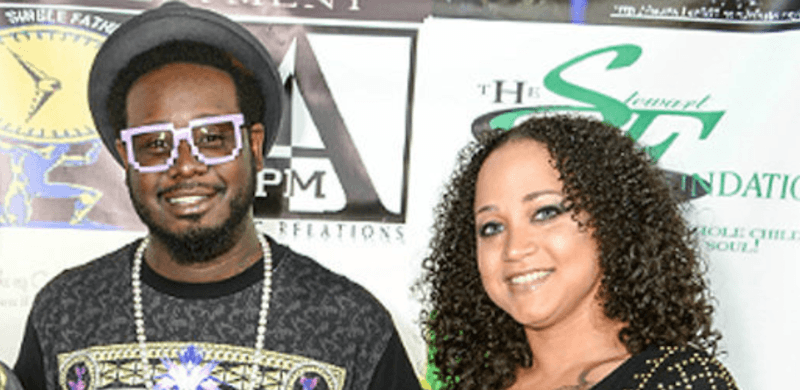 Just because T-Pain and his wife, Amber Najm, occasionally invite a third person into the bedroom, he wouldn't identify their marriage as open.
When questioned about his marriage during an interview with TT Torez, he set the record straight:
A lot of people were saying me and my wife were swingers and that we had like a Will-and-Jada kinda open marriage and I was just telling them that me and my wife just sleep with other girls together. It's not like we can just go off and have relationships with other people. People were assuming we got married for nothing. Just because we smash a every now and then doesn't mean we have an open marriage.
Next: She doesn't want to be with just one person forever.
14. Shailene Woodley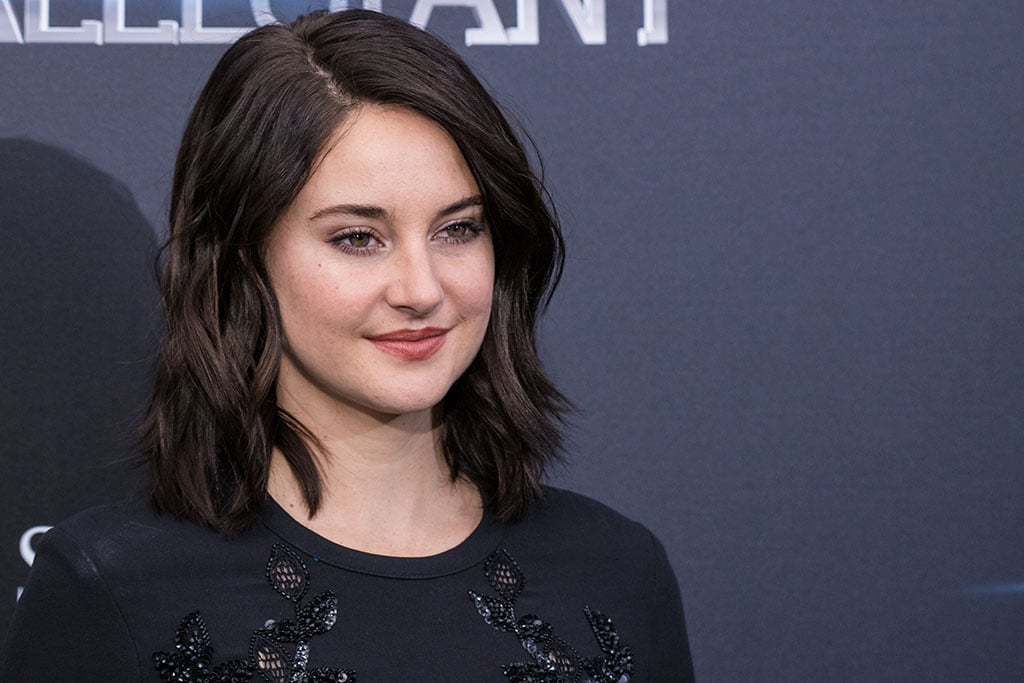 In 2014, Shailene Woodley joined the train of celebrities who don't believe in monogamy. She admitted to Marie Claire, "I just haven't met anyone where I was like, 'Wow, I could definitely see myself spending a season of my life with you.' I don't even know if humans are genetically made to be with one person forever."
This may or may not mean she's into the idea of an open relationship, but it does seem she isn't set on having one partner for the rest of her life.
Next: She thinks an open relationship can be better for a couple.
15. Whoopi Goldberg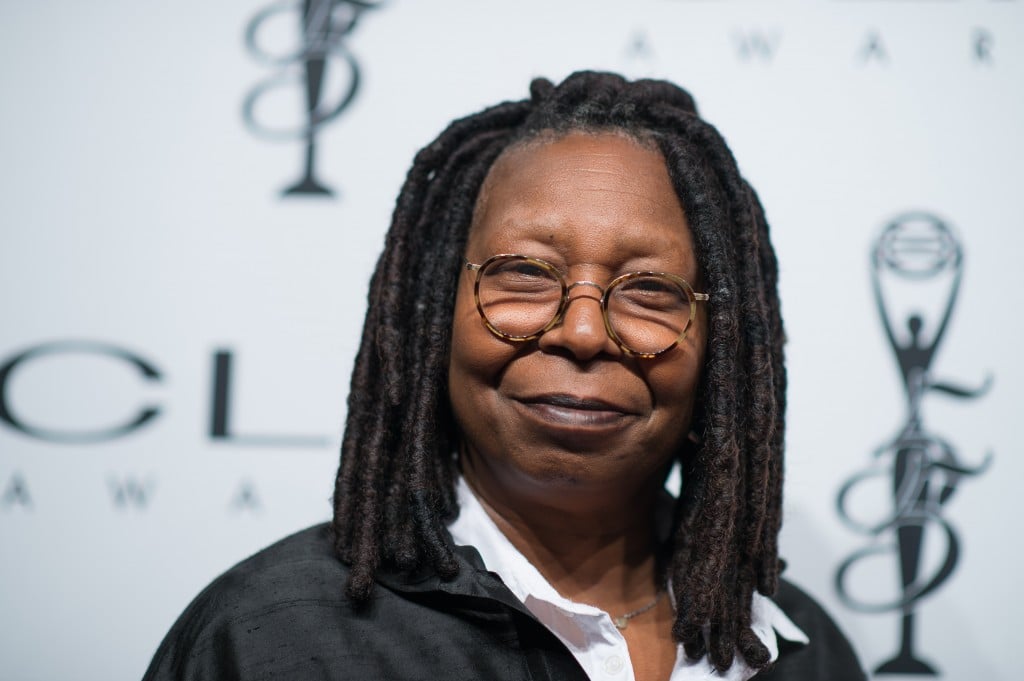 In Whoopi Goldberg's 2015 book, If Someone Says "You Complete Me," RUN!, the title alone shares her views on monogamy. As someone who has been married three times, she imparts wisdom on her readers about open relationships.
She writes, "Sometimes in a relationship, people can't always get what they need, and if you have reputable people you can turn to in order to get what you need, I say go for it. It is a whole lot better than being frustrated and angry at the person you love."
Read more: Kristen Bell and More Hollywood Stars Who Don't Believe in Monogamy
Check out The Cheat Sheet on Facebook!