Surprising Things You Never Knew About the Duggars
The Duggars reached reality television fame in their show 19 and Counting over a decade ago. Viewers from around the world have watched as the large Duggar brood have grown up, married, gone forth and multiplied – abundantly. The next generation of Duggar children is already growing quickly, with 12 grandchildren for Jim Bob and Michelle already and at least one more on the way.
But it isn't only the sheer size of the family that has kept viewers watching. Most of the world is fascinated with the Duggar's surprising way of living – which happens to coincide with their very strict Christian principles.
A lot of fans already know the Duggar children aren't allowed to have any physical contact before marriage, and that girls and boys must never be alone together without a chaperone. But what other surprising things are there? Here is what we know.
The Duggar names were an accident
Although there have been rumors that all the kid's names begin with 'J' for Jesus, or because of Jim Bob, it was actually just an accident. Joshua, the eldest Duggar, was named from The Bible. When the twins happened, they chose John-David (another biblical inspiration) and Jana. By the point, they didn't want their fourth child to feel left out and went with another J name – and it just stuck from there.
Each Duggar girl takes a piece of her mom's wedding dress
When they walk down the aisle, all nine of the Duggar girls take with them a piece of their mother's wedding gown. Michelle's wedding dress was also the same her mother wore down the aisle. The piece is incorporated anywhere the Duggar girls want. Jill, for example, used hers as a handkerchief, while Jinger sewed her piece inside her dress.
Having that many kids wasn't the plan
Jim Bob and Michelle Duggar actually waited to start having children when they married, because they felt they weren't ready for them. It took them four years to decide to conceive Josh. Then, Michelle went back on birth control and conceived but miscarried. The couple found out this is often the case when babies are conceived while the mother is on the pill.
Feeling as though they had murdered their own child, the couple decided to have as many children as God would bless them with. According to the family's website, John-David and Jana were conceived shortly after – and the children just kept coming.
Married mothers must stay at home
According to the Duggar's strict Christian beliefs, women are supposed to stay at home once they marry and have children. They're supposed to tend to their kids, husbands, and households with their full attention. Although it does appear it's okay to help your husband with his job, as a few of the Duggar women have been known to do that.
Before children, the women are allowed to work outside the home. If they're married, the decision on whether the wife will stay at home is up to the couple. Although sources aren't sure, there doesn't appear to be any strict rules against a second income before kids.
Complicated births are actually pretty common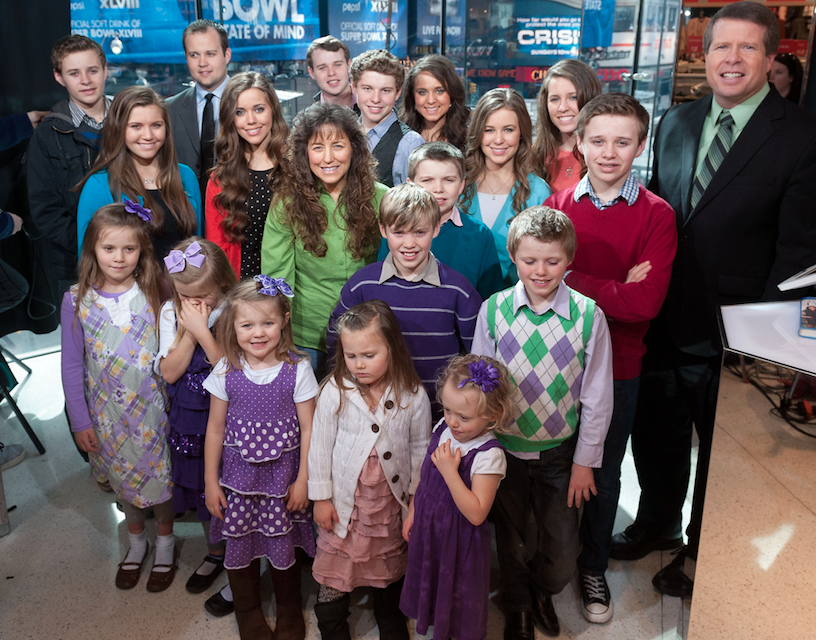 With Michelle Duggar popping out 19 kids and her daughters following in her footsteps, you'd think the family gave birth quite easily. But this isn't really true. Of Michelle's 17 births, four of them were emergency C-Sections. Several of her daughters have also had complications during their labors.
Jessa, for example, had to be rushed to the hospital during her first birth due to heavy bleeding. Two of Jill's babies were born via C-Section, with the first coming after 70 hours of labor. Then, Joyanna had an emergency C-section after 20 hours of labor due to the baby being breach.