Surprising Things You Probably Didn't Know About Carrie Underwood and Mike Fisher's Relationship
Country songbird Carrie Underwood and retired NHL star Mike Fisher have been married since 2010 and, five years after tying the knot, the couple welcomed their first child together, a son named Isaiah Michael.
Even though they are famous faces with very successful careers, it seems like we don't know as much about this pair as we do about other celebrity couples. But there are some interesting facts about these two that may surprise you more than Underwood's third nipple confession.
Here's what you might not have known about the American Idol winner and the Canadian hockey player.
Underwood did not want to go on a date with Fisher
In 2008, Underwood's bassist, Mark Childers, wanted to set her up on a blind date with Fisher. But the singer really didn't want to meet someone who lived so far away from her (at the time he lived in Canada and she was in Tennessee).
"I mean, can I make dating more difficult?" Underwood recalled on VH1's Behind the Music. "Let's get a hockey guy who lives in another country. Awesome."
Instead, Underwood decided to do a meet-and-greet with him backstage at one of her concerts and the attraction was instant. She immediately texted Childers and let him know that she thought Fisher was "hot, hot, hot." Meanwhile, the athlete said Underwood "was more beautiful in person than on TV."
Next: They talked on the phone but didn't see one another. 

They had to wait three months to see each other again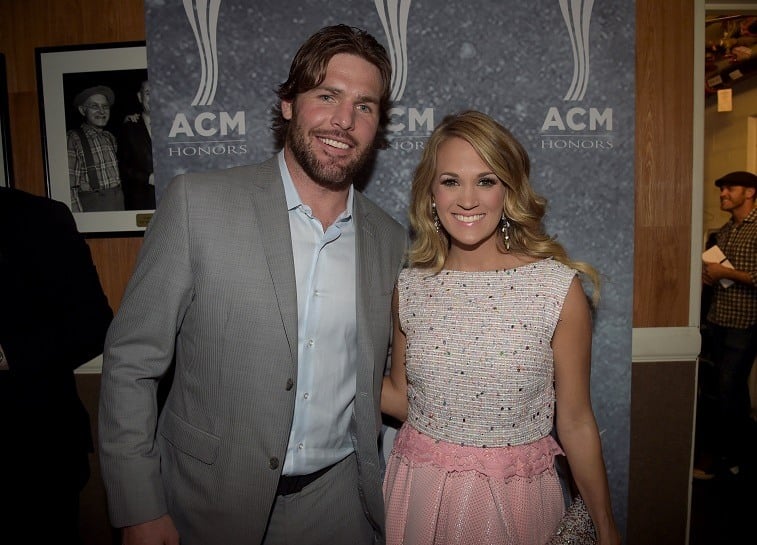 After their first meeting, the duo talked on the phone often but because they were both so busy working and lived over 1,000 miles apart, they didn't see each other for another three months after their initial meeting.
Underwood and Fisher's first official date was on New Year's Eve 2008, and they shared their very first kiss as the ball dropped. They started the year together and, by the end of 2009, were engaged, even though they were still just carrying on a long-distance relationship.
They remained apart for the first several months of their marriage as well and went weeks without seeing one another since she was in Nashville and he was playing for the Ottawa Senators at the time.
Next: Underwood dated some other famous faces before Fisher. 

Fisher isn't the only professional athlete Underwood dated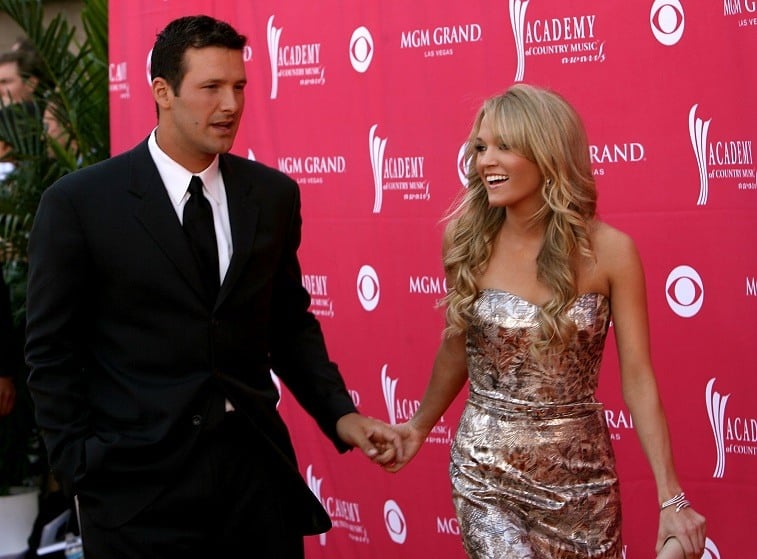 Fisher is not the first famous person Underwood dated. In fact, he's not even the first athlete. In 2007, the songstress was in a relationship with former Dallas Cowboys quarterback Tony Romo, but they broke up that same year and Underwood later said he "did me wrong."
After Romo, she dated another celebrity, Gossip Girl star Chace Crawford, until they mutually ended things via text messages.
Next: Fisher was traded to another country. 

He got traded to where she lived
In early 2011, Fisher was traded by the Senators but that was a good thing because it meant he was traded out of Canada and to the U.S. where his wife lived. And, as luck would have it, he was traded to Music City where Underwood resided.
"I was praying a few days before about [moving teams]," the Canadian-born player said. "I was just so frustrated and said 'God, if you have me go somewhere take care of it, look after it,' and he sure did that. He put me in a place I was comfortable with and I think that's part of the reason that this is the place I'm supposed to be."
Next: They did not have sex before marriage. 

Underwood saved herself for marriage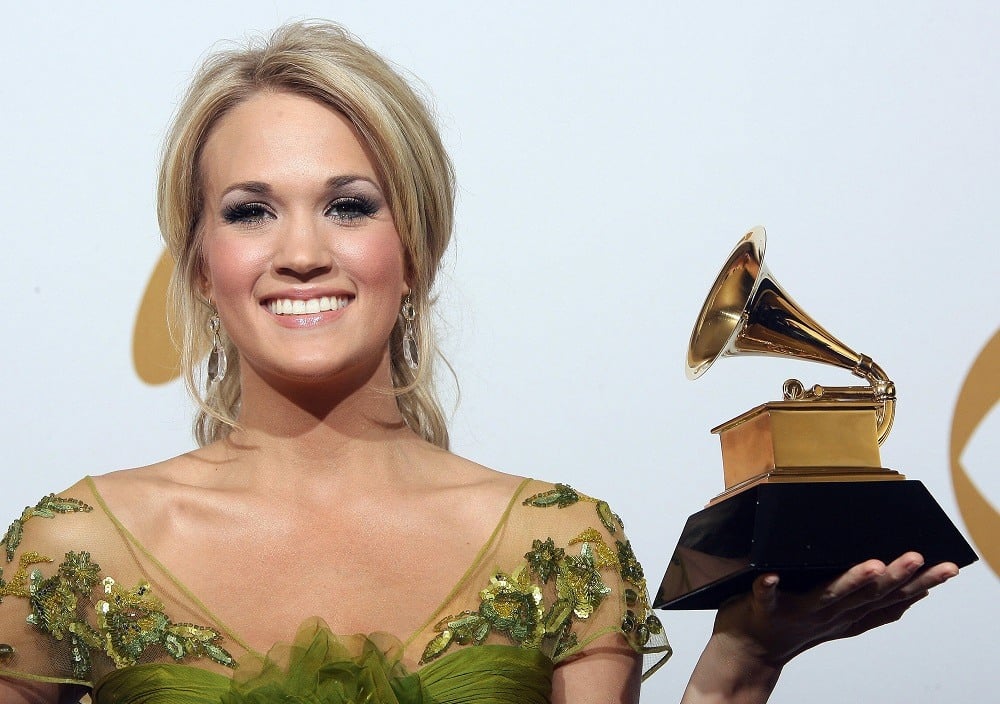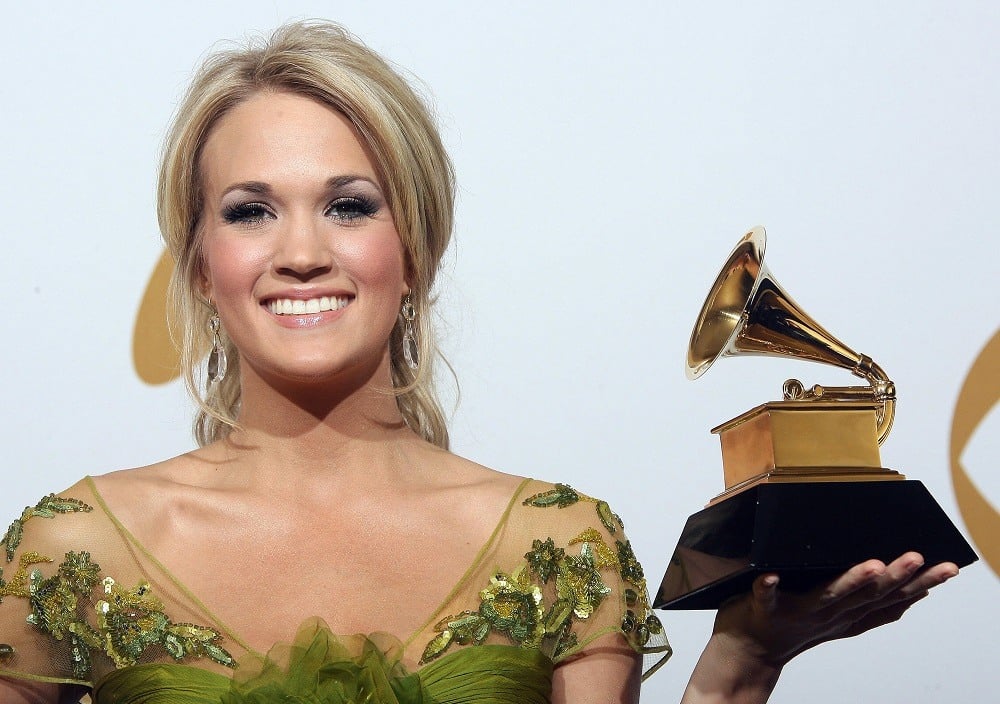 Underwood and Fisher are both devout Christians and the "Jesus, Take the Wheel" singer stated in the past that she was saving herself for marriage.
Of their faith, Fisher explained, "Spiritually we're able to be on the same page and understood each other … and now it's a big part of our marriage." The former NHL player also said that they have read The Purpose Driven Life together as it's one of his favorite books.
Next: Their combined net worth may be more than you think. 

They have a combined net worth of $115 million
They two are definitely a power couple as they have done well in each of their respective careers and are worth a combined $115 million.
Underwood's net worth is estimated at $85 million, and Fisher's is around $30 million.
Next: The tabloids won't leave them alone. 

The couple has had to battle nasty rumors
Unfortunately, as is the case with many celebrity couples, the tabloids will not leave them alone and have continued to report false stories about their marriage for years. Some of the nasty rumors have included everything from their marriage ending to Fisher causing Underwood's fall in November 2017.
For anyone believing that Fisher actually pushed his wife, they should know that would not have been impossible since he wasn't even home when the American Idol alum injured herself. He did, however, fly back to be by her side as soon as he got word that she was hurt.
And, as far divorce rumors go, Fisher responded to those directly via social media telling fans, "We've never been better."
Follow Michelle Kapusta on Twitter @philamichelle.
Follow The Cheat Sheet on Facebook!