Surprising Things You Probably Never Knew About 'Forrest Gump'
Forrest Gump is one of those iconic movies you've seen several times and can recite many of its famous lines aloud. But while you may be able to recall just about every scene from the 1994 film, there are so many interesting facts you probably never knew. For instance, Tom Hanks wasn't the first, second, or even third choice to play the lead role, and several big-name actresses turned down the part of Jenny before Robin Wright portrayed her.
Find out which Hollywood heavyweights passed on playing Gump (page 10) and see who was approached to play his love interest (page 11), plus much more trivia from the beloved movie.
1. Tom Hanks did not get paid for his acting in the film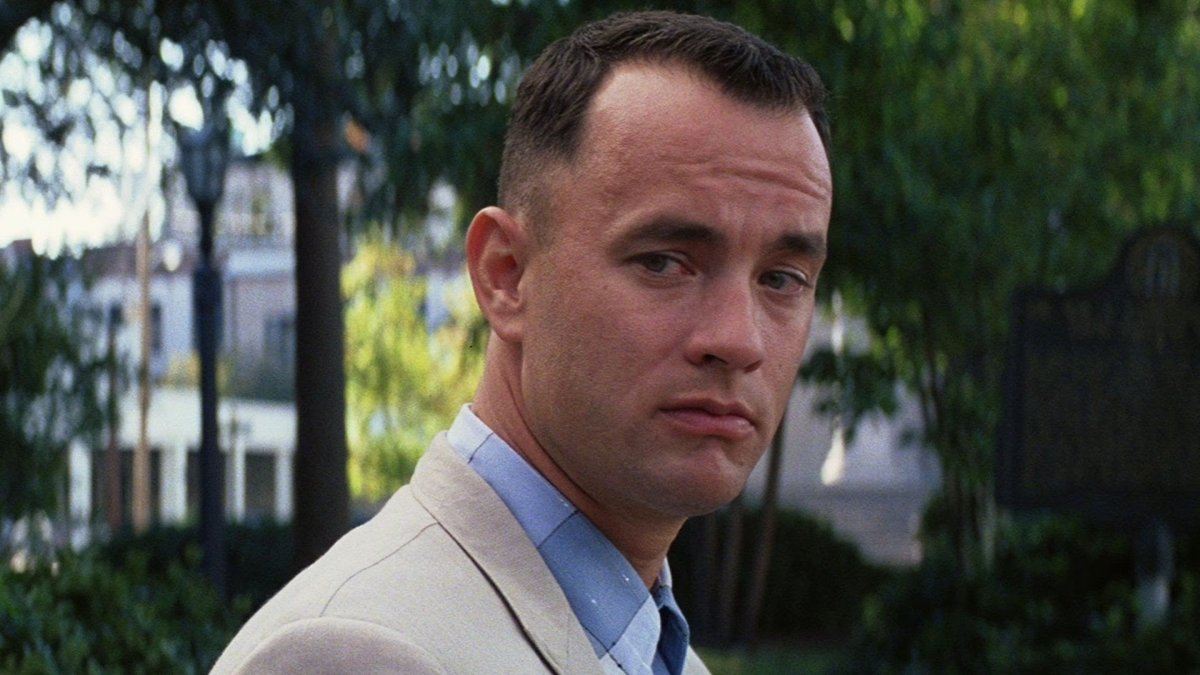 Yes, you read that correctly. Tom Hanks was not paid for doing the film but chose to accept percentage points from it.
That decision worked out well for the actor as he earned around $40 million from the movie which raked in over $677 million internationally.
Next: That wasn't Hanks but someone related to him in the running scenes. 
2. His brother, Jim Hanks, was his double in many running scenes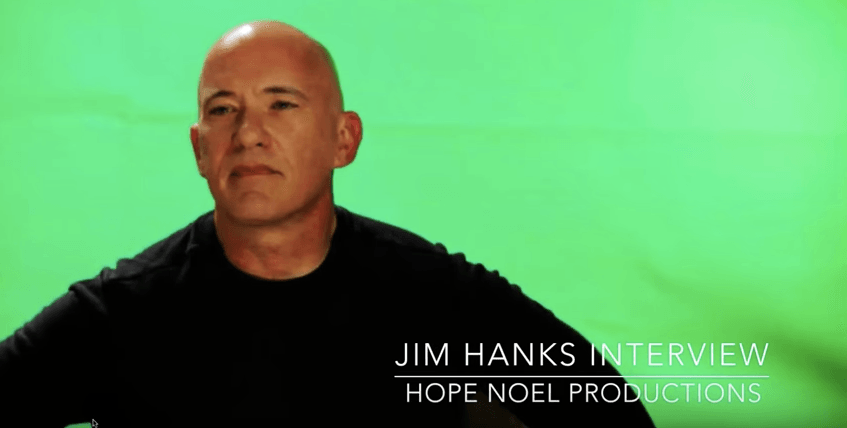 It wasn't Tom Hanks you see in all those running scenes. His younger brother, Jim Hanks, actually doubled for him in many of them.
Since the siblings don't necessarily look alike, Jim was in the many of the wide-shot running scenes.
Next: The actor wasn't hitting balls during ping-pong matches.
3. The ping pong balls weren't really there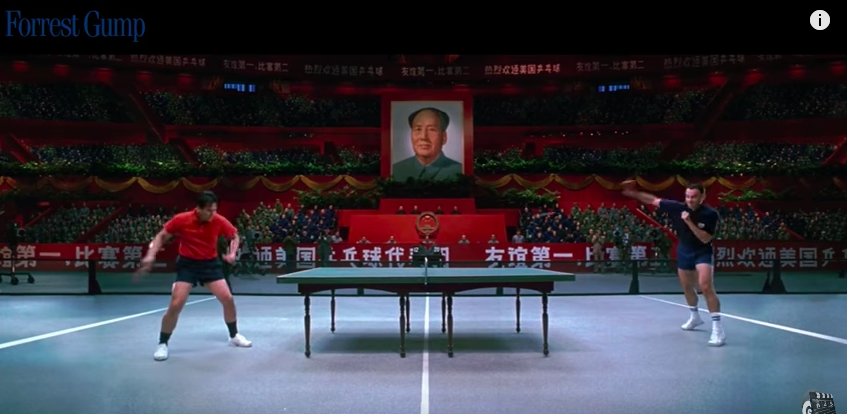 Ever wonder how they made it look like Hanks was so good at playing ping pong? Of course, some movie magic was used to create those scenes.
Turns out the actor was never hitting a ball in the first place. Hanks was just feverishly moving his paddle around and the ping pong balls were digitally added in later.
Next: This iconic line wasn't part of the script. 
4. Hanks came up with this famous line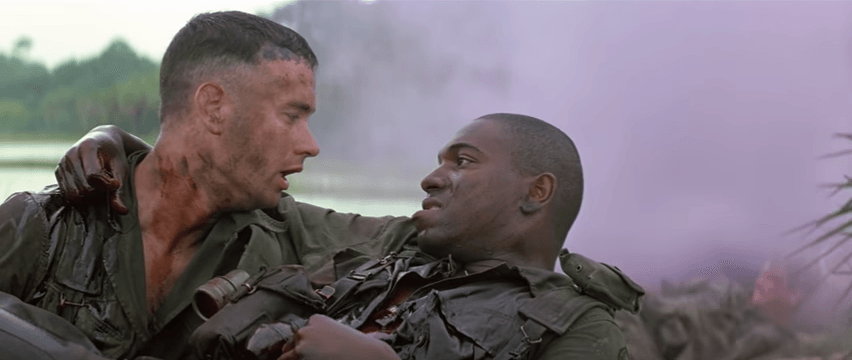 There were so many great lines uttered by Hank's character in the movie including "Life was like a box of chocolates. You never know what you're gonna get" and "Stupid is as stupid does."
But a famous line not in the script was "My name is Forrest Gump. People call me Forrest Gump." After Hanks ad-libbed those words, director Robert Zemeckis liked it so much that he kept the line in.
Next: This Hollywood star wasn't credited for his work in the film.
5. Kurt Russell provided the voice of Elvis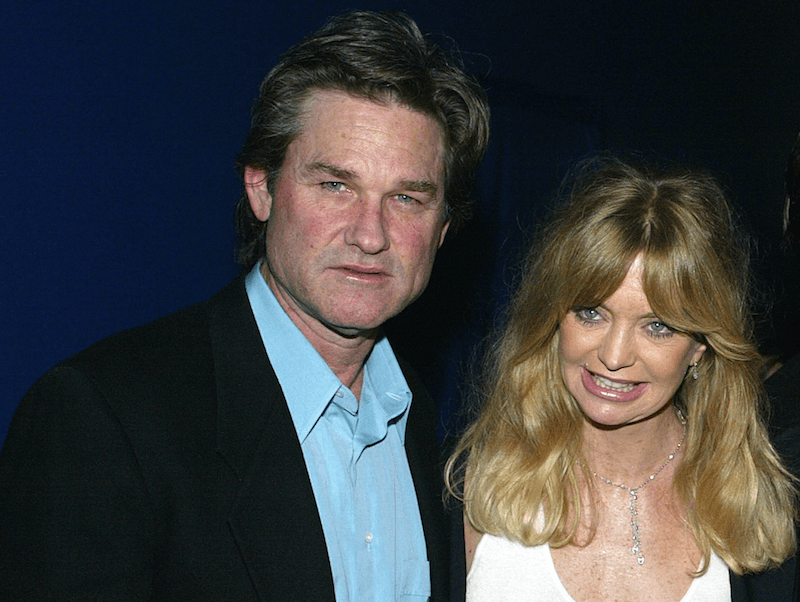 Recognize the voice of Elvis Presley in the movie? Well, that's because it's Kurt Russell.
The actor, who actually played The King in the 1979 made-for-television biographical film Elvis, lent his voice but was not given credit for doing so.
Next: This is what Forrest said when we couldn't hear him. 
6. What Forrest said about Vietnam at the protest march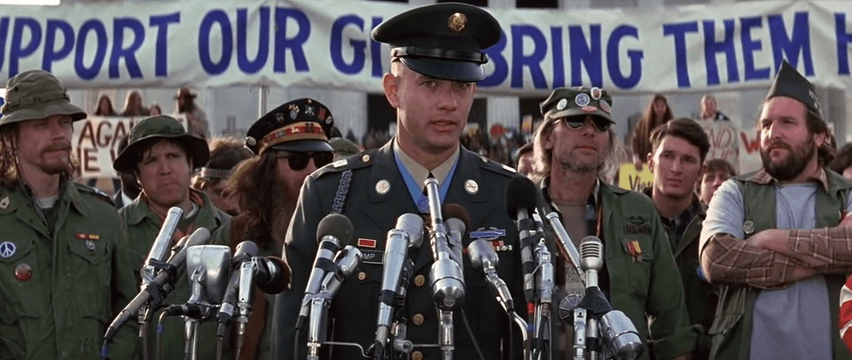 Ever wonder what Forrest said in that scene where he was speaking to a crowd in D.C. about the Vietnam War and the plug on his microphone gets pulled? Of course you have and we've got the answer.
In an interview, Hanks revealed that he said, "Sometimes when people go to Vietnam, they go home to their mommas without any legs. Sometimes they don't go home at all. That's a bad thing. That's all I have to say about that."
Next: Gary Sinise had these on over his legs. 
7. Gary Sinise wore a special blue fabric to cover his legs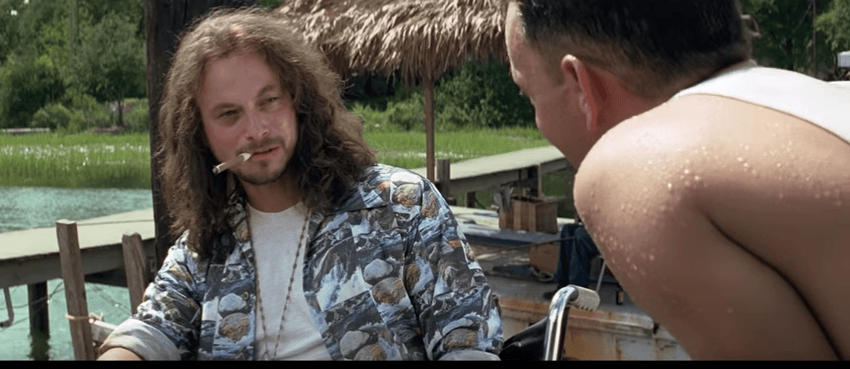 In the film, Gary Sinise's character lost his legs so the actor wore a bright blue fabric, which looked like leggings, over them. The color stood out and made them easy to remove during the editing process.
Sinise later said that he wanted to play the role of Lieutenant Dan Taylor for all the Vietnam veterans he knew. In fact, the necklace he wore in several scenes was a rosary with a Saint Christopher medal, inscribed "Protect Us In Combat." It was worn in Vietnam by his brother-in-law, Jack Treese.
Next: Several benches were used in the film.
8. This is where those benches went after filming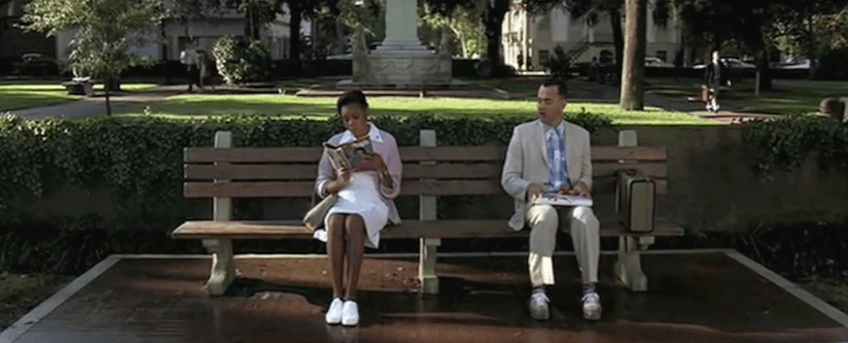 A total of five benches were used in the film for those scenes where Forrest was waiting for the bus and telling strangers his story.
One of the benches used went to the City of Savannah, another went to the Smithsonian, two went to Paramount Pictures, and one went to a security guard who was on patrol while filming. To this day the security guard has refused to sell his bench even after he was offered $500,000 for it.
Next: The reporter in this scene was not an actor. 
9. The man who played a reporter in D.C. was actually a tourist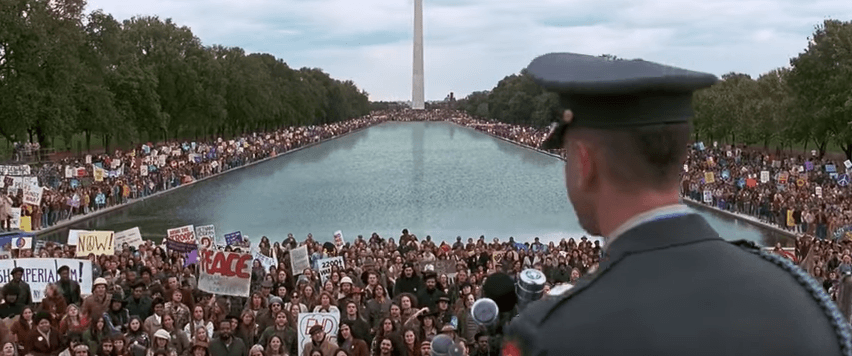 There was a part of the movie in which a reporter is present when Forrest returns from Vietnam and goes to Washington D.C.
Well, that reporter was not an actor, he was really just a tourist from Atlanta sightseeing with his family. He was asked on the spot if he would read from the script and he agreed.
Next: These famous actors were approached to play Forrest.
10. Hanks wasn't the first choice to play Forrest Gump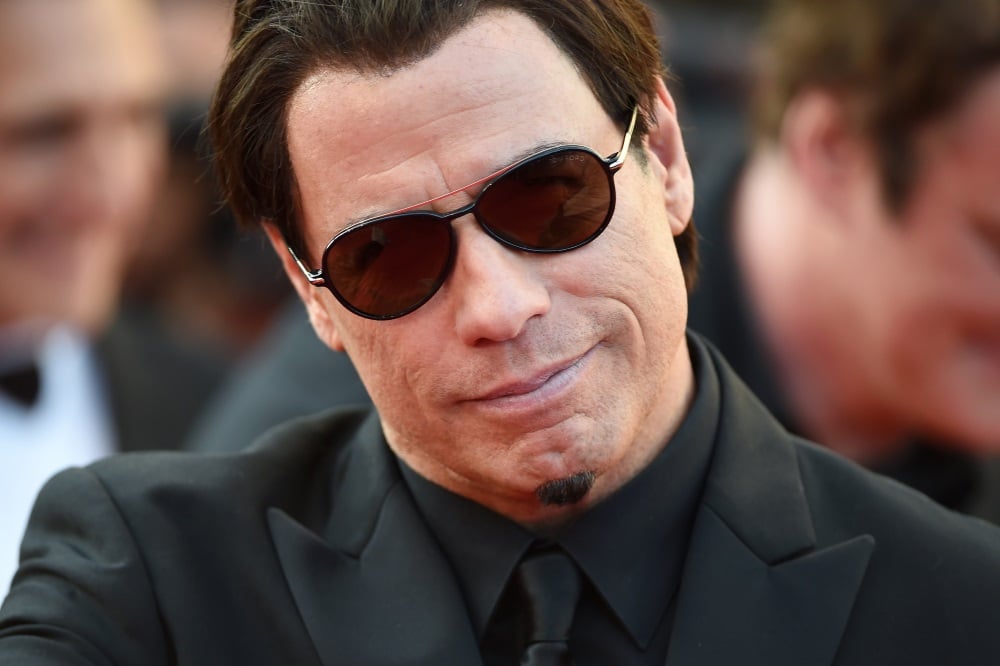 The first choice to play the title character wasn't Hanks but John Travolta. When he wasn't interested, the part was offered to Chevy Chase and Bill Murray who both turned it down as well. Travolta starred in Quentin Tarantino's crime-drama Pulp Fiction that same year but did admit that not taking the role of Gump was a mistake.
While all three men are extremely talented actors we really can't imagine anyone else playing Forrest Gump but Hanks.
Next: Three well-known actresses turned down the role of Jenny. 
11. Robin Wright wasn't the first choice to play Jenny either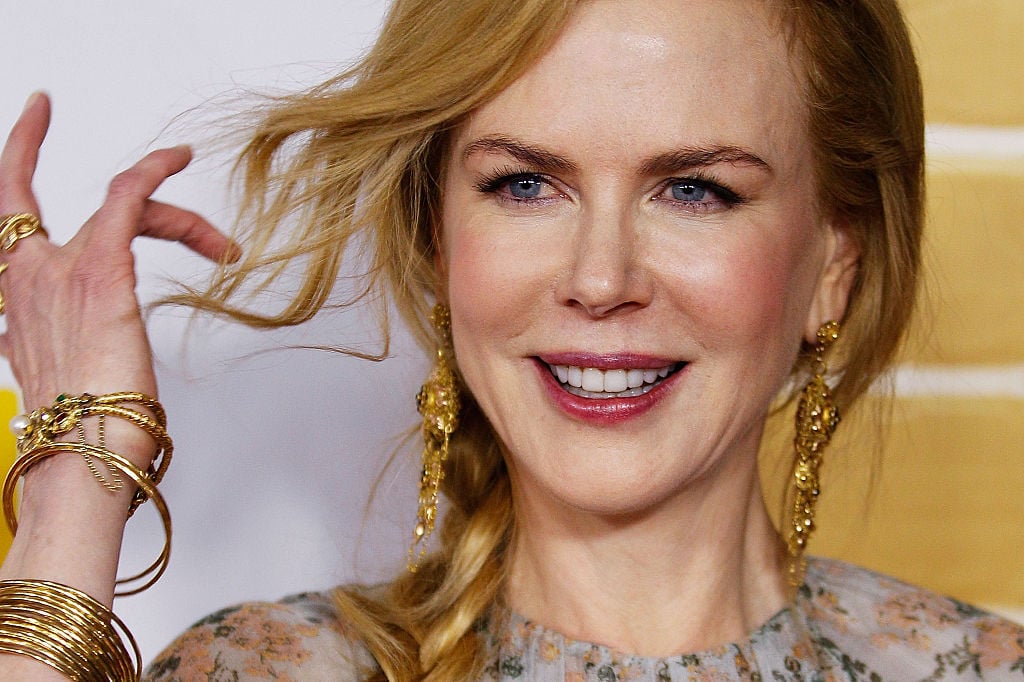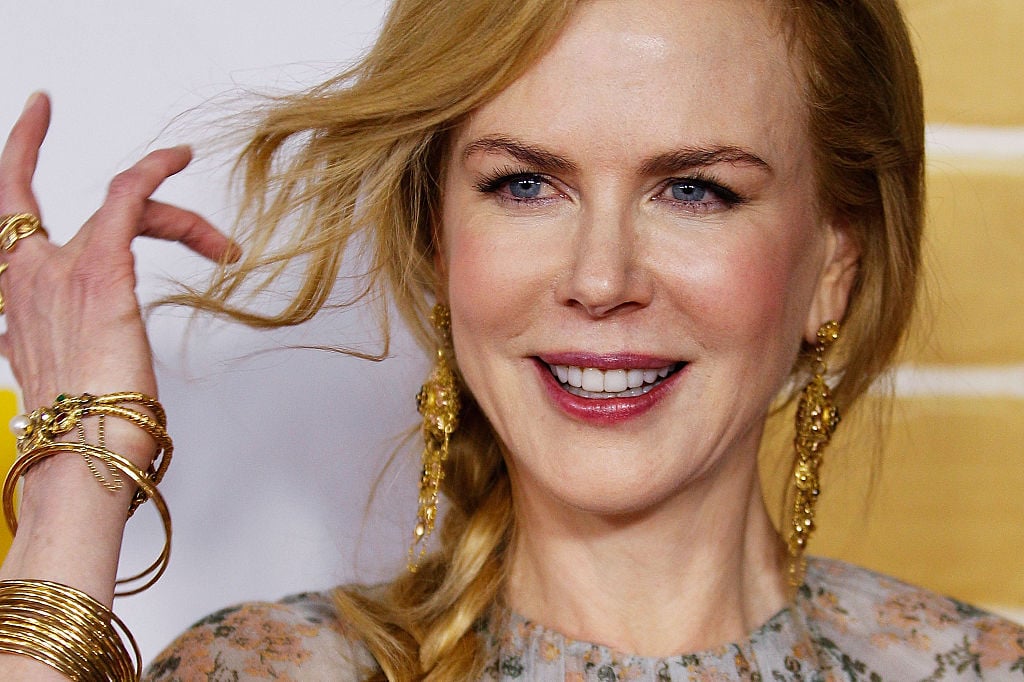 It wasn't just the role of Gump Hollywood superstars were passing on. Some big-name actresses refused the role of Jenny Curran.
Jodie Foster and Demi Moore both turned down the part, and Nicole Kidman would not agree to do a screen test. Just like with Hanks though, we really can't picture anyone else playing the part of Jenny but Robin Wright.
Next: Tupac Shakur auditioned for a role in the film.
12. Tupac Shakur read for the part of Bubba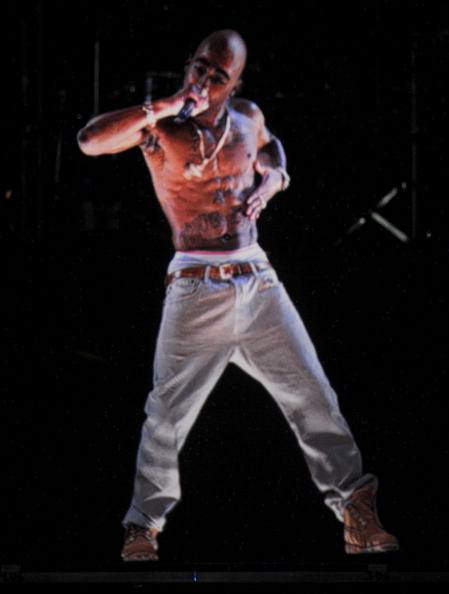 In the '90s rapper Tupac Shakur was not only making music but also tapping into acting having starred in Juice, Poetic Justice, and Above the Rim. He auditioned for the role of Benjamin Buford "Bubba" Blue but didn't get it.
The producers reportedly offered the part to David Alan Grier, Ice Cube, and Dave Chapelle but they all passed on it. Of course, Mykelti Williamson eventually landed the role of Forrest's best friend and we think he was the perfect choice.
Next: The movie was this actor's first role ever. 
13. It was Haley Joel Osment's film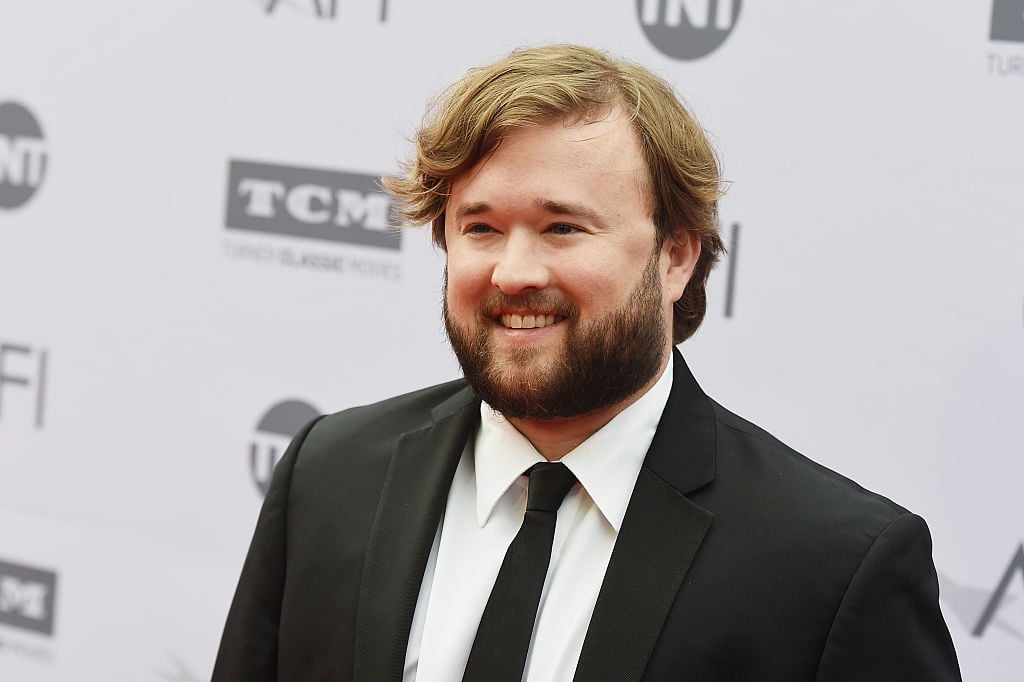 Haley Joel Osment played Forrest and Jenny's son, Forrest Jr., in the film in what was the young actor's very first movie role.
That small part got him noticed and he went on to star in other films including M. Night Shyamalan's thriller The Sixth Sense, which earned him an Academy Award nomination.
Next: Forrest wore this same exact pattern for certain scenes. 
14. Forrest always wore the same type of shirt in the age-transition scenes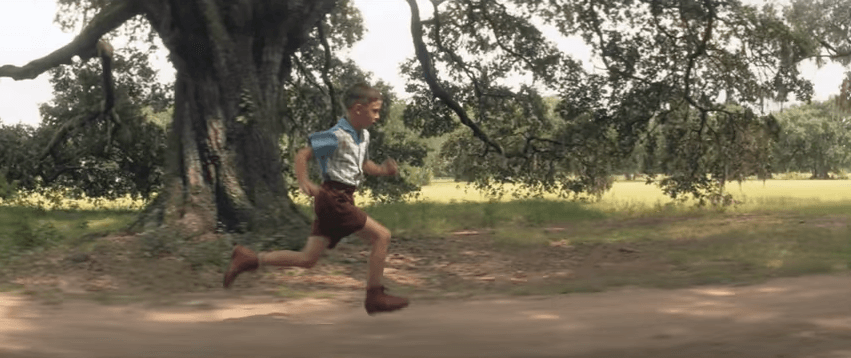 The pattern and color of Gump's shirt is the something that remains that same in every age-transition scene. It's also what he wore while telling his story on the bench.
If you think back to those scenes in the film you'll recall that with every progression, the character always has on a blue-checkered shirt at the start of the scene.
Next: A teen inspired this iconic part of the movie.
15. Forrest Gump's famed run and line were inspired by a teenager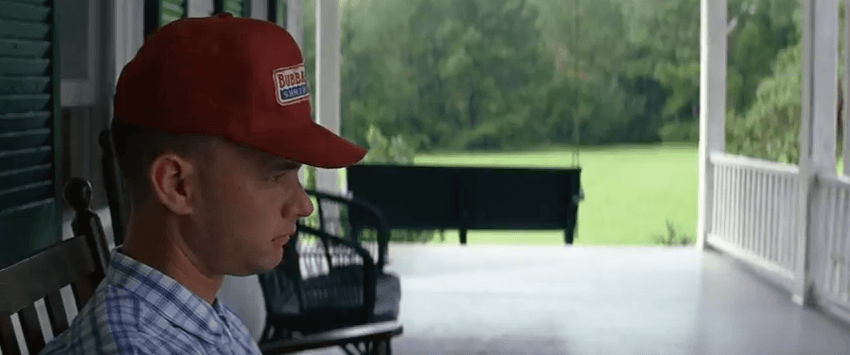 Finally, so many of the sequences in the movie tied into or were inspired by real events. This was also the case with Gump's famed run across the country.
In 1982, when Louis Michael Figueroa was 16, he ran from New Jersey to San Francisco in support of the American Cancer Society and inspired the famous line, "When I get tired I sleep. When I get hungry I eat. When I have to go to the bathroom, I go."
Read more: From Tom Hanks to Queen Elizabeth: These Celebrity Wedding Crashers Are the Best Uninvited Guests Ever
Follow The Cheat Sheet on Facebook!