Surprising Things You Probably Never Knew About Kristin Cavallari and Jay Cutler's Relationship
Very Cavallari stars Kristin Cavallari and her husband, Jay Cutler, have been married since 2013, and are parents to three children Camden, Jaxon, and Saylor. Although their relationship has made headlines from time to time over the years there is still a lot people don't know about the pair.
Here are some interesting facts about the reality TV star and the football player.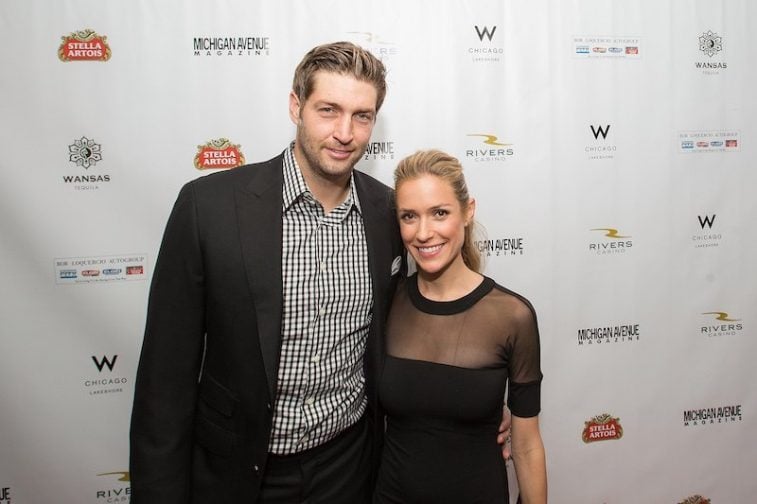 How they met
During an interview on A Drink With, Cavallari talked about how she and Cutler got together. The NFL quarterback must have been a fan of her reality show because he was the one who reached out to her.
"When I was in the middle of filming The Hills, I got a phone call from my publicist saying that Jay Cutler wanted to fly me to Chicago and take me on a date," she recalled. However, she refused mainly because she didn't know who he was and had a bad experience with another Chicago athlete in the past.
A year later, she was in the Windy City visiting family and agreed to meet him. Cavallari described her reaction the moment she saw him: "When he walked in I was like, 'Oh my goodness!' I thought he was really cute."
The pair had a whirlwind romance
The Laguna Beach alum told People that they started dating long-distance in the fall of 2010 and admitted that things moved pretty quickly after that.
"We hung out two nights later, and that began a swift and intense romance," she said. "Jay told me he loved me weeks into our relationship and told me he wanted to marry me after only two months. It all happened quickly, but it made sense: He was exactly what I was looking for."
By April 2011, they were engaged.
She called off their wedding
In July 2011, the pair made headlines when they called off their nuptials.
Cavallari opened up about their split in her book, Balancing in Heels. "At that moment, something wasn't right," she wrote. "A few things needed to change, and I knew the only way Jay would see how serious I was, was if I ended the relationship."
A couple months later though, they reconciled and ended up tying the knot in June 2013. Cavallari credits couples therapy for saving their relationship.
They disliked each other's careers
Cavallari was never a fan of her husband's career, and he wasn't thrilled about hers either.
When Cutler was released by the Bears in 2017, Cavallari told Us Weekly, "Selfishly I'm excited for him to be safe from now on. It will be nice not to see him get hit anymore and it will be nice to have him around a lot more." Cutler later signed a one-year deal with the Miami Dolphins.
Initially, he was just as unhappy with his wife's career as he expected her to be a stay-at-home mom.
"If I stayed at home, I wouldn't be happy and would probably end up resenting Jay for it," she confessed in her book.
The couple's net worth is over $50 million
Cavallari and Cutler have a combined net worth of more than $53 million.
According to Celebrity Net Worth, the athlete made $50 million during his playing career and was one of the highest-paid signal callers in the league during the 2014-15 season.
Cavallari meanwhile, is worth an estimated $3.5 million from her fashion designs and TV appearances.