'Surviving R. Kelly': Shocking Allegations from the Lifetime Docuseries
R&B singer R. Kelly, born Robert Sylvester Kelly, is making headlines now that Lifetime is moving forward with Surviving R. Kelly, a three-part, six-hour docuseries about the sexual misconduct allegations against him.
The docuseries includes more than 50 interviews with people including civil rights activist Tarana Burke, singers John Legend and Sparkle, talk-show host Wendy Williams, ex-wife Andrea Kelly, ex-girlfriend Kitti Jones, and R. Kelly's brothers Carey and Bruce Kelly. Here are some of the shocking allegations from Lifetime's Surviving R. Kelly.
Phone calls were allegedly screened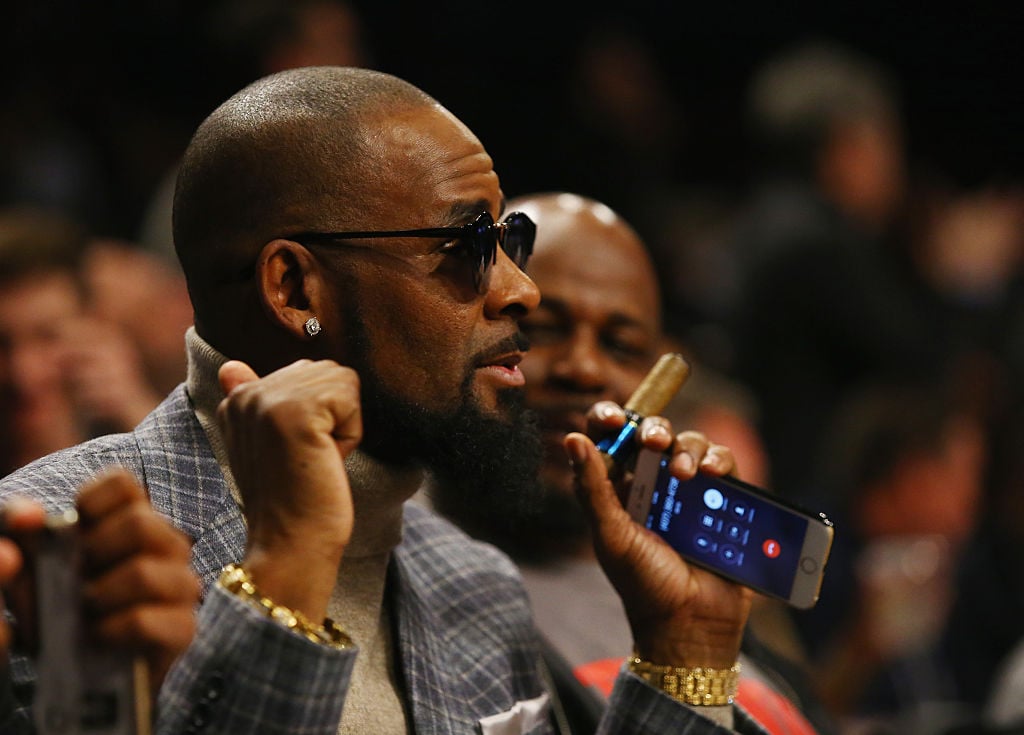 Lisa Van Allen, one of the accusers featured in the Lifetime series, says R. Kelly kept her from freely communicating with friends and family. Van Allen said if she had a phone call, it would have to be screened by R. Kelly and his associates. During her interview with Lifetime, she spoke about what it was like to be Kelly's companion:
 Life in the studio was kind of boring for the most part. I couldn't have much interaction with anyone other than Robert. My mom would call the studio, and the runners would let Robert know that I had a phone call and then he would let them transfer the call to me. I do know there were times she would get through and she would be upset, saying she couldn't contact me. There very well could have been times when she was calling, and they weren't allowed to put me through. One time one of his friends came to the studio, and he's speaking to everyone, and just the normal reaction is to speak back. Rob would get upset and say, 'You're not supposed to speak to them. You don't speak to anybody. Just look straight forward. If they speak to you, you don't say anything.'
R. Kelly reportedly like to be called "daddy"—all the time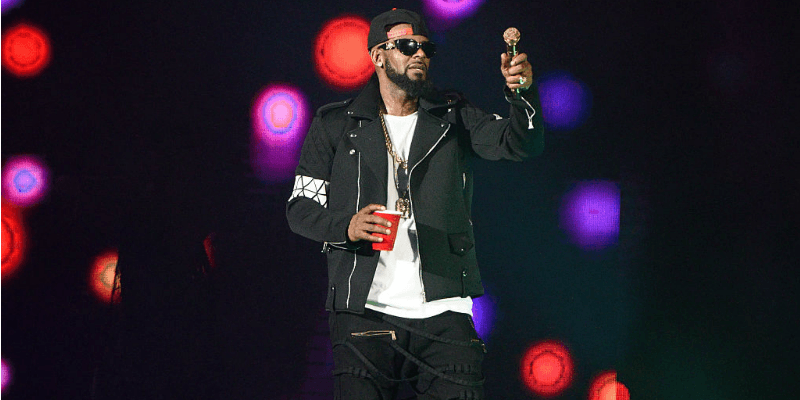 Van Allen also says Kelly had a thing for being called "daddy." He initially only asked her to call him daddy during intimate acts, but then required her to address him that way at all times: "Pretty early on he kind of introduced you to everything that he was into. It was instructed to call him daddy during sex. But it went from that to pretty much all the time. He'd be daddy," said Van Allen.
R. Kelly is accused of isolating his female companions from their friends and family
R&B singer Sparkle says R. Kelly tried to keep her isolated and didn't allow anyone to speak to her.
Robert didn't allow pretty much anyone to speak to me. I'm just walking around saying, 'Hey everybody! Hey!' And I'm just like, 'What's going on? Why aren't these people speaking back? Come to find out, they couldn't speak to me. He wouldn't let them. That's not me, because I'm going to speak to anybody and everybody and whoever I want to speak to. So, when I learned that, I would go out of my way to speak to people, just to tick him off. Because I'm just like, look, you can't tell me what I can and cannot do. I'm not that girl. I'm not that chick; you can't stifle me.
A backup dancer says she saw R. Kelly being intimate with Aaliyah when she was underage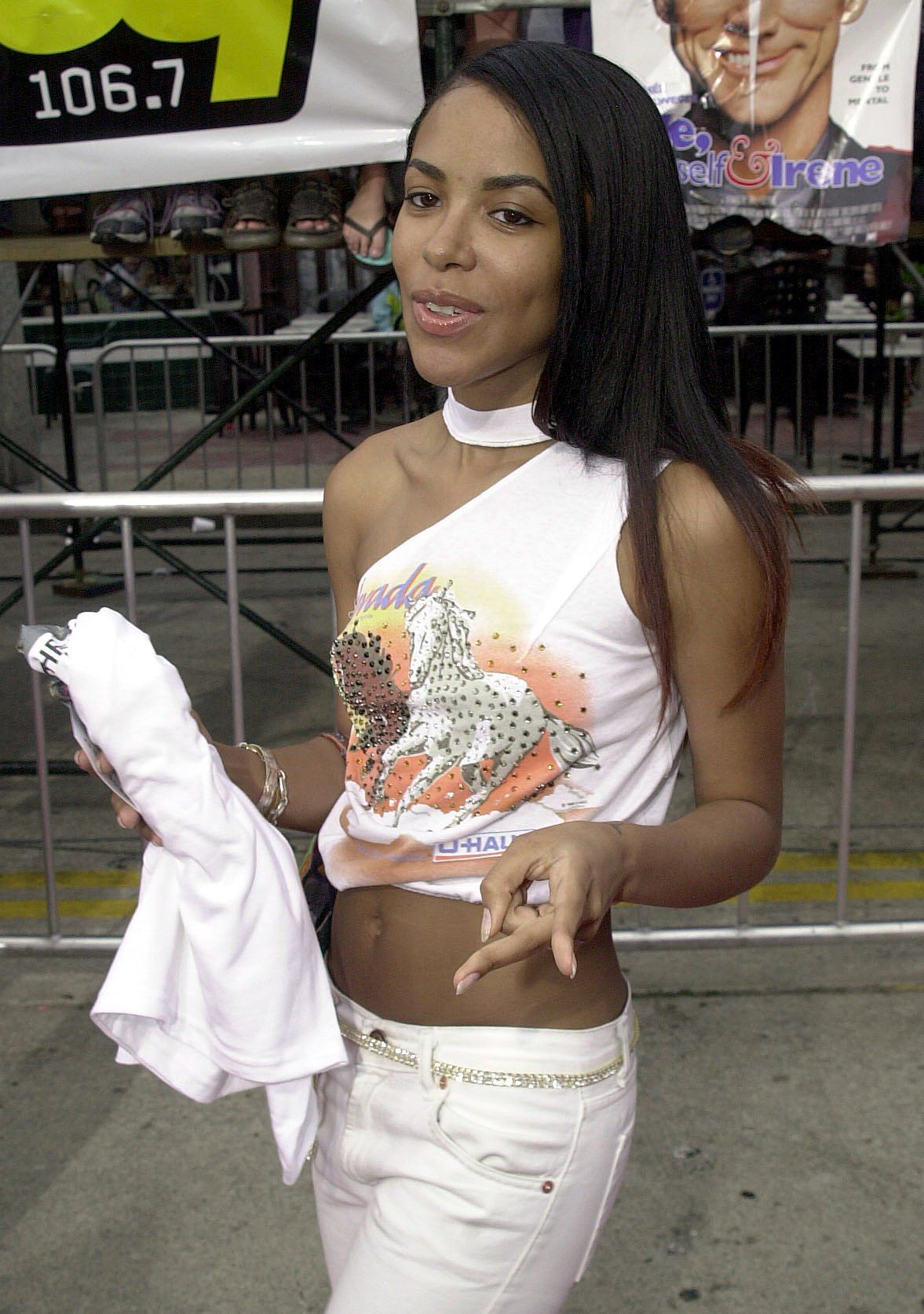 Jovante Cunningham, Kelly's former backup singer, says she saw R. Kelly being intimate with underage girls, reports People. Cunningham says one of the girls Kelly allegedly had sex with was R &B singer Aaliyah, who was reportedly 15 years old at the time.
We were out on the road with Aaliyah. On a tour bus, there really aren't many confined spaces. When you get on the bus, there are bunks and so these bunks have little curtains you can pull at night if you don't want anybody to see you sleeping. So, it just so happened we were all laying in our bunks and the curtains are open, everybody's communicating, laughing, when the [room] door flew open on the bus. Robert was having sex with Aaliyah.
Aaliyah's mother, Diane, says the allegations of her daughter engaging in underage sex are not true. She released a statement denying Cunningham's story. "The woman and so-called backup singer in the forthcoming Surviving… documentary that describes seeing, meeting or ever breathing the same air as my daughter, Aaliyah, is lying and a liar," said the statement. "My husband and I were always on tour with her and at interviews and every place she went throughout her entire career. Whoever this woman is, I have never seen her before anywhere on planet earth, until now."
What does R. Kelly have to say about all this?
Kelly threatened to sue Lifetime over the docuseries, reports TMZ. Kelly's lawyer claims the docuseries is full of lies. A representative for Lifetime says despite receiving a cease-and-desist letter, the network decided to move forward with airing the series.
Read more: R. Kelly Net Worth and How He Makes His Money
Check out The Cheat Sheet on Facebook!