'Survivor 39' Contestant Chelsea Walker Cried over Her Blindside and Denied Being in a Showmance with Dean Kowalski
'Survivor 39' recent evicted contestant, Chelsea Walker, called into RHAP and cried over her blindside as well as denied being in a showmance with Dean.
Fan-favorite Chelsea Walker was the first contestant to find a hidden immunity idol on Survivor 39: Island of the Idols. Additionally, she was in an all-girls alliance with the females on the Lairo tribe and had another allegiance with Dean Kowalski.
After their tribe lost the immunity challenge, it seemed almost obvious the next vote would be Karishma Patel. However, Missy Byrd wanted Patel as a "vote in her pocket," so she offered Kowalski instead because of his alleged showmance with Walker.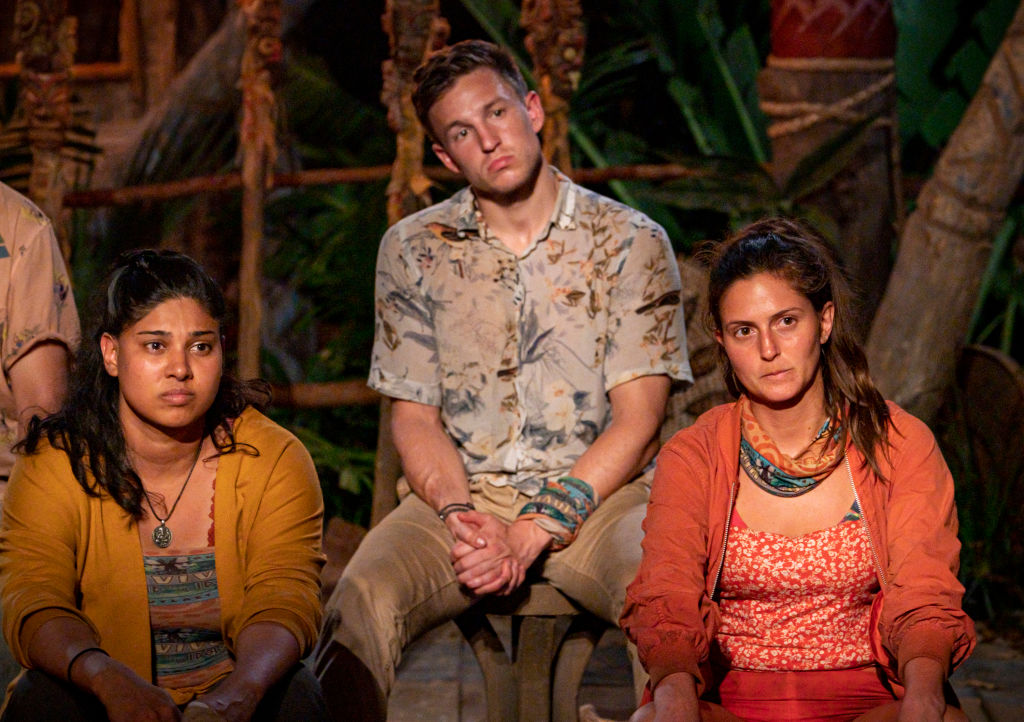 Elaine Stott and Elizabeth Beisel refused, so Byrd suggested Walker. That seemed to satisfy them, and Walker became the fourth person voted out, baffling the digital content creator who, coincidentally, just finished speaking about her love for blindsides at Tribal Council.
She is now the second person, in back-to-back episodes, to walk out with an idol in their pocket. The superfan called into Rob Has A Podcast to discuss her blindside and address her romantic involvement with Kowalski.
Chelsea Walker denied being in a showmance with Dean Kowalski
In the fourth episode of Survivor 39: Island of the Idols, Walker and Kowalski were edited in a way that seemed like they were romantically involved after sleeping next to each other in their shelter.
They also apparently spent a lot of time together, which led their tribemates to believe something more was going on between the two. However, on RHAP, Walker made it clear that she was "very single," and she and Kowalski were never "a thing."
The digital content creator claimed the basketball player was friendly with a lot of other women in the tribe and didn't understand them sleeping next to each other one night "was such a thing."
She also pointed out other strong duos, including Elaine Stott and Tom Laidlaw, as well as Missy Bryd and Elizabeth Beisel, explaining she doesn't understand why they were singled out.
Ultimately, Walker said she "could have done things differently" and recognized the two were spending too much time together, although she didn't think it mattered at the time because they were in the same alliance.
Chelsea Walker cried over her early departure
Almost from the time Walker got on the phone with Rob Cesterino, her voice was filled with emotion. She reiterated several times that the decision to eliminate her didn't make any logical sense, and the next vote should have been Karishma Patel.
However, she said the people in her tribe had a massive case of "big-move-itis" and wanted to make a big move for the sake of it. Additionally, it upset the digital content creator that she didn't make the "landmarks" in the game, including the merge, Jury, and family visits, so she felt like "a total slop."
Nonetheless, Walker shouted out production and was grateful she had the experience, but watching the show as it aired triggered emotions she thought she had already worked through.
Even though she's moved on in real life, Survivor was still very important to her and it "sucked" the experience ended because of a showmance she was never involved with. Keep watching Survivor 39 Wednesdays at 8 p.m. EST on CBS.