Did 'Survivor 39' Contestant Missy Byrd Ruin Her Chance to Win by Flipping on Chelsea Walker?
On Survivor 39 Episode 4, Lairo lost their second immunity challenge and blindsided Chelsea Walker, sending the long time fan home with an idol in her pocket.
Fans reacted online and claimed Walker was robbed from her experience as she was eliminated for being too close to another contestant, even though they were in the same alliance.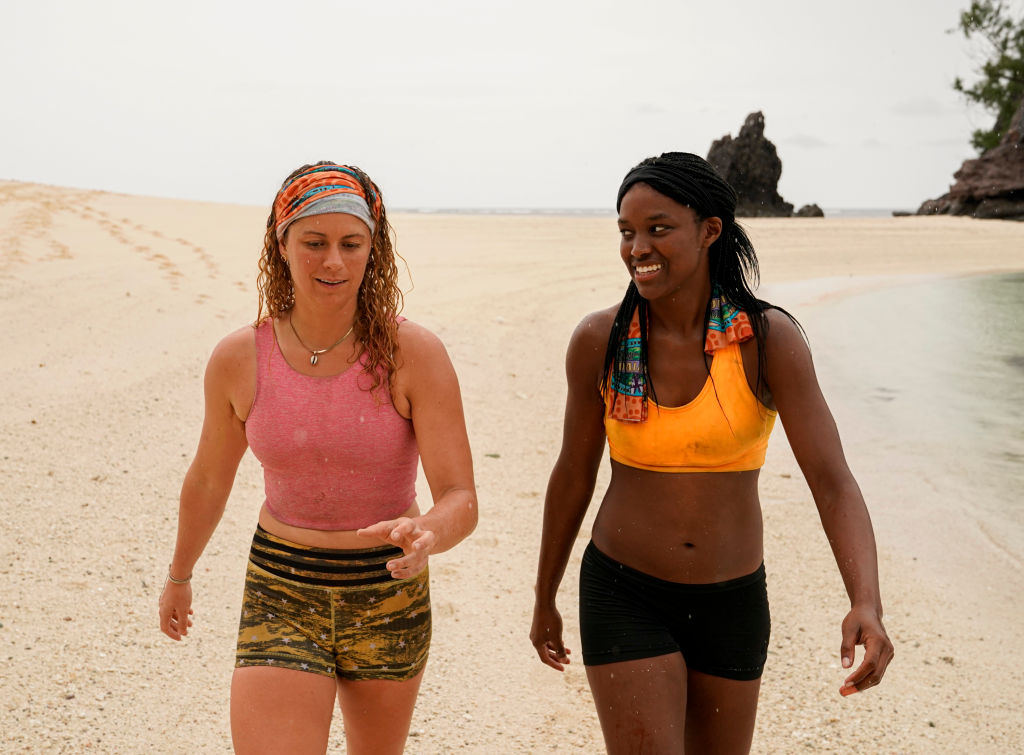 Missy Byrd, her alliance member, orchestrated the blindside because she wanted to break apart her alleged budding showmance. However, fans have criticized Byrd's move, calling it unnecessary, illogical, and flat-out stupid.
Will her decision cost her the competition?
'Survivor 39' Missy Byrd orchestrated the Chelsea Walker blindside
After Lairo lost the immunity challenge and earned a date with Jeff Probst at the Tribal Council, Byrd immediately began thinking about who she wanted to vote off the island.
Even though Karishma Patel was the obvious unanimous choice, Byrd desired to save her so she could have "a dope day" by having two votes in her pocket.
Aaron Meredith spoke to Elizabeth Beisel and Byrd and made it clear he wanted Dean Kowalski out of the game because he didn't think the tech salesman performed well in challenges and felt like he was too close to Chelsea Walker.
While Byrd agreed, Beisel didn't want to eliminate Kowalski so early, so she told Elaine Stutt about the plan. Stutt also said she wasn't on board, so Beisel told Meredith they had to switch their vote.
Annoyed because she felt like no one wanted to play the game, Byrd suggested Walker to Stutt, who agreed as they both felt like Walker was in a showmance with Kowalski.
Therefore, only ten minutes before Tribal Council, the vote was flipped, and Walker was sent home with an idol in her pocket.
Did 'Survivor 39' Missy Byrd make a power move by flipping on Chelsea Walker?
There was a lot of backlash about Byrd's move online, with some claiming she made the right decision. They point out the fact that Stutt agreed with Byrd that Walker and Kowalski were getting too close and becoming a threat.
Therefore, Byrd wanted to separate the budding couple before they isolated themselves and joined with other competitors to pull a big move on them. Additionally, Byrd could have felt like Walker would eventually spill the beans about the all-girls alliance, and eliminating the digital content creator could bring Kowalski closer to them as a stronger ally.
Did 'Survivor 39' Missy Byrd ruin her chance to win by flipping on Chelsea Walker?
Even though some praised Byrd's move, the majority felt like Byrd ruined her chance to win by not only flipping on Walker but berating Patel at the Tribal Council.
On Rob Has a Podcast, Walker admitted there was a secret alliance between herself, Kowalski, Meredith, Beisel, and Byrd. Therefore, the Air Force veteran voted out of her strongest allies and potentially alienated Kowalski by blindsiding him as well.
Fans, including Walker, claim there was no strategic, social, or physical benefit to voting her off the island, which could ruin Byrd's chance to win Sole Survivor if she made it to Final Tribal Council.
Additionally, the Air Force veteran will most likely have a hard time making it to FTC as she probably alienated both Patel and Kowalski. Finally, there's a swap coming up where she will probably be on the wrong side of the numbers.
Some fans also believe her confessionals during this episode are setting the audience up for the Air Force veteran to get blinded herself later in the season.
Did Byrd ruin her chance to win, or did she make a power move early on that could earn her the Sole Survivor title?