Why 'Survivor 39' Fans Were Rooting for Chelsea Walker and Are Disappointed over Her Early Eviction
Fan-favorite Chelsea Walker became the fourth person voted off the island, despite having a hidden immunity idol in her pocket. After Missy Byrd wanted to keep Karishma Patel and Elaine Stott and Elizabeth Beisel refused to eliminate Dean Kowalski, Byrd suggested Walker, who they agreed on, even though the digital content creator was a member of their all-girls alliance.
Ironically, after talking about how much she loved blindsides, Walker's former group sent her packing because they assumed she was in a showmance with Kowalski, which she has since denied.
Several Survivor fans, and people who chose Walker as their winner's pick sounded off on social media after the digital content creator's early eviction, annoyed over the Lairo tribe's decision.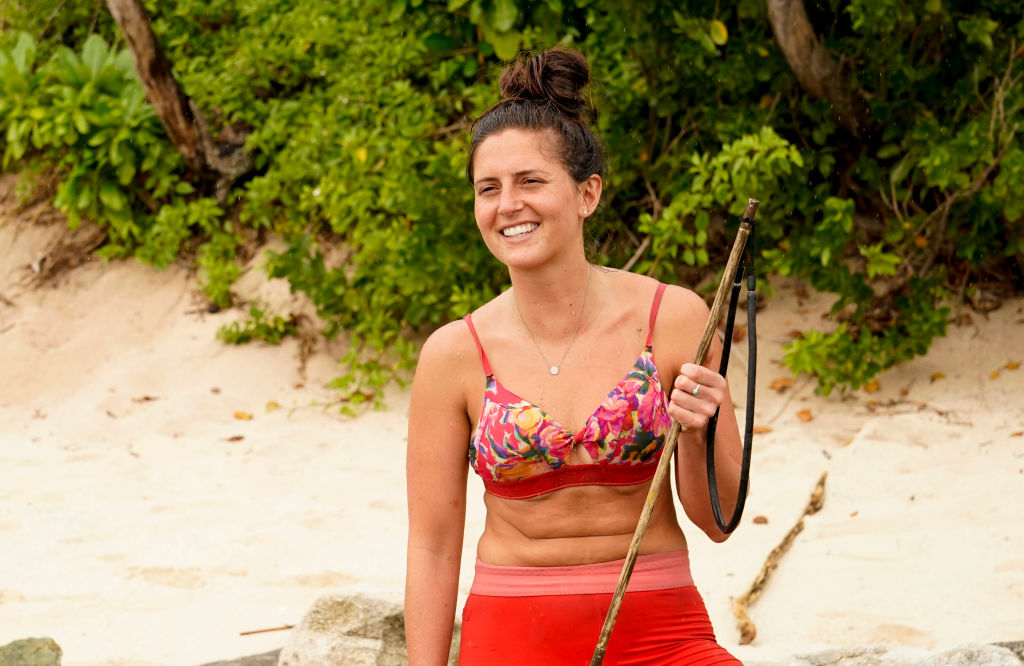 'Survivor 39' contestant Chelsea Walker
The 27-year-old from Marlton, New Jersey, currently works for IMDB as a digital content creator. In her "meet me" video, she explained winning Survivor had been her dream since the age of eight, and she had four gym memberships and studied past seasons religiously in preparation for the show.
Host Jeff Probst called Walker a perfect fit for the season, a player, manipulative, and driven, and thought she could do well in the game if she didn't overplay at the beginning.
The digital content creator also explained her strategy consists of keeping a low profile and then begin initiating big moves after the first couple of Tribal Councils.
Walker took Probst's advice and did not overplay from the beginning, instead focused on making good relationships with people on the Lairo tribe.
She also followed her own strategy by keeping a low profile and stayed towards the bottom of her alliance, until her relationship with Dean Kowalski put her in the spotlight.
Chelsea Walker applied for 'Survivor' several times
Before making the cast of Survivor 39: Island of the Idols, Walker sent several applications to be considered for the show. A fan since the age of seven, the digital content creator has watched every season since.
Walker's audition tape for this season was not found on YouTube, as were others. However, one she uploaded for consideration six years ago is still public.
In the video, she was 21-years-old at the time and graduating a semester early from the University of Maryland with a degree in broadcast journalism.
Her audition clip had a little humor and showed her doing adventurous things, including skydiving and bungee jumping. However, production went with a different cast for Survivor: Blood vs. Water and decided to save the digital content creator for this season.
Why fans were sad to see Chelsea Walker eliminated on 'Survivor 39'
After Walker's blindside, Twitter and Reddit blew up with fans who disagreed with the move to send her packing because she was a "superfan" who applied several times, only to have her shot ruined for seemingly no reason as she was never in a showmance with Kowalski.
Additionally, they wanted to see her make it to other milestones and fan-girl over Boston Rob Mariano and Sandra Diaz-Twine when she went to Island of the Idols.
Unfortunately, Walker didn't do anything wrong and played according to her strategy, and fans don't understand why she was chosen over Kowalski. Finally, people were disappointed to see Probst snuff Walker's torch because she was several fans, including Rob Has a Podcast host Rob Cesterino's, winner pick for the season.
Now that Walker is out of the game, fans are rooting for her to return for the next installment of Survivor: Second Chances.