'Survivor: Island of the Idols': Who Found the First Hidden Immunity Idol of Season 39?
After only two episodes of Survivor: Island of the Idols, a couple of people already have immunity idols without having to sneak away from camp to look for them.
A contestant came across one while they looked for firewood and another won it from the Island of the Idols. Of course, they both kept their idols a secret and haven't told anyone yet. Who are they?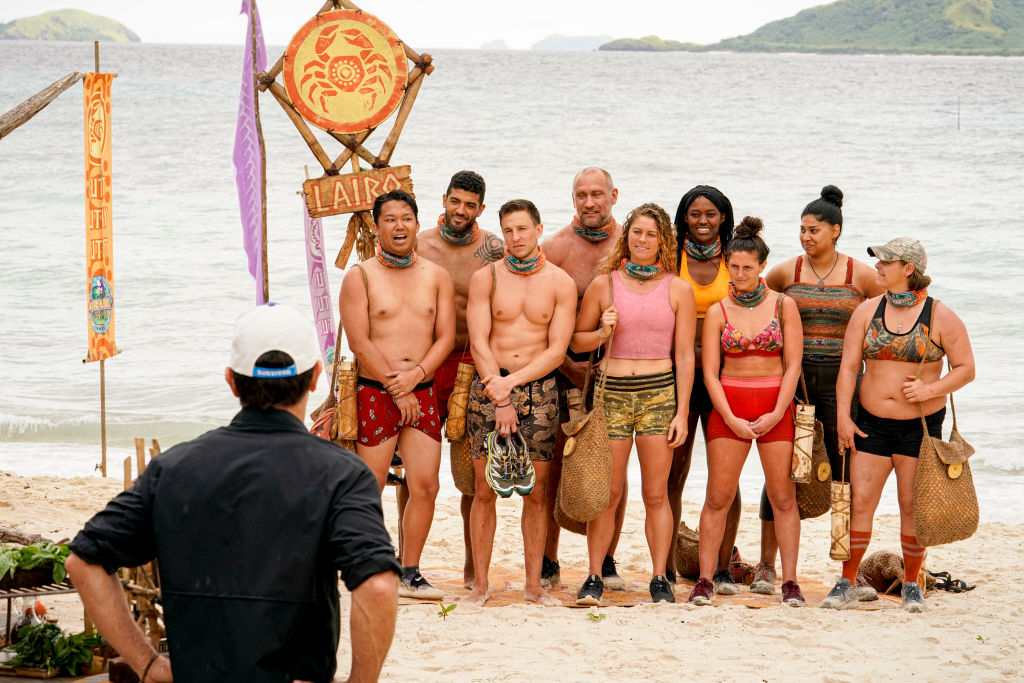 Who found the first hidden immunity idol of 'Survivor' Season 39?
Last week, viewers didn't hear much from the digital content creator, Chelsea, but she, Dean, and Vince were blamed for messing up the puzzle during the immunity challenge, costing Lairo the win.
This week, Chelsea brought fire to the tribe, after gym owner Aaron and former NFL player Tom attempted to do so several times. She then walked to the forest to gather wood for the fire and happened to come across an idol sitting in a tree.
Although it wasn't an "idol hunt," she admitted to always somewhat looking for one, especially when she's able to go off alone.
Who received the first immunity idol of 'Survivor' Season 39?
As Noura began to get on her Vokai tribe mates' nerves, a man on a boat pulled up and gave them a rolled-up piece of paper. They were instructions telling MBA student Kellee to go to the Island of the Idols for an entire day.
Once she arrived, she met Boston Rob and Sandra who read her the Oath of the Idols and then began to interrogate her while telling Kellee parts of their own life as well.
The MBA student seemed like she wasn't paying and was waiting for the test. Little did she know that Rob and Sandra were teaching her the importance of listening to build connections on the island, and she would be tested on her memory of what the Survivor veterans told her.
Rob explained to Kellee if she got four out of five questions correct, then she would receive an immunity idol good for the next two tribals. However, if the Harvard graduate does not get at least four right, then she would lose her vote at a Tribal Council.
After the MBA student hesitated, Rob offered her another deal, saying she only had to get three questions correct and the idol would be suitable for three, instead of only two weeks.
Kellee proclaimed the episode title, "YOLO! Let's play" and proceeded to get the first three questions correct, earning an idol. She cried happy tears in her confessional because she was proud of herself for overcoming her fear of failure to win it.
In his confessional, Rob said he believes Kellee is very intelligent and "not easy pickings" as some would assume. She almost immediately proved him right by pulling a Survivor first and hid the idol in her hair when she went back to her tribe.
Similar to Elizabeth from Lairo last week, Kellee also lied and claimed what happened at the Island of the Idols is like Ghost Island, and said she didn't get to play a game.
Will the ladies have to play their immunity idol sooner than later? Keep watching Survivor Wednesdays at 8 p.m. EST on CBS to find out.