'Survivor 39': Jeff Probst Called Jack and Jamal's 'Durag' Conversation 'One of the Most Compelling Moments Ever'
On Survivor 39: Island of the Idols Episode 5, the two tribes had a random switch, and Jamal Shipman and Jack Nichting both ended up on Lairo 2.0. Even though the two are ten years apart, they forged a friendship during their time at the Vokai tribe that translated easily after the swap.
As Nichting watched Shipman teach Kellee Kim West African dances, the young graduate student explained in a confessional that he genuinely liked the admissions counselor and loved seeing him come out of his shell.
Despite having the utmost respect for Shipman, Nichting made a joke that offended his friend. Instead of letting the remark ruin their friendship, Shipman turned it into "one of the most compelling moments" in Survivor history.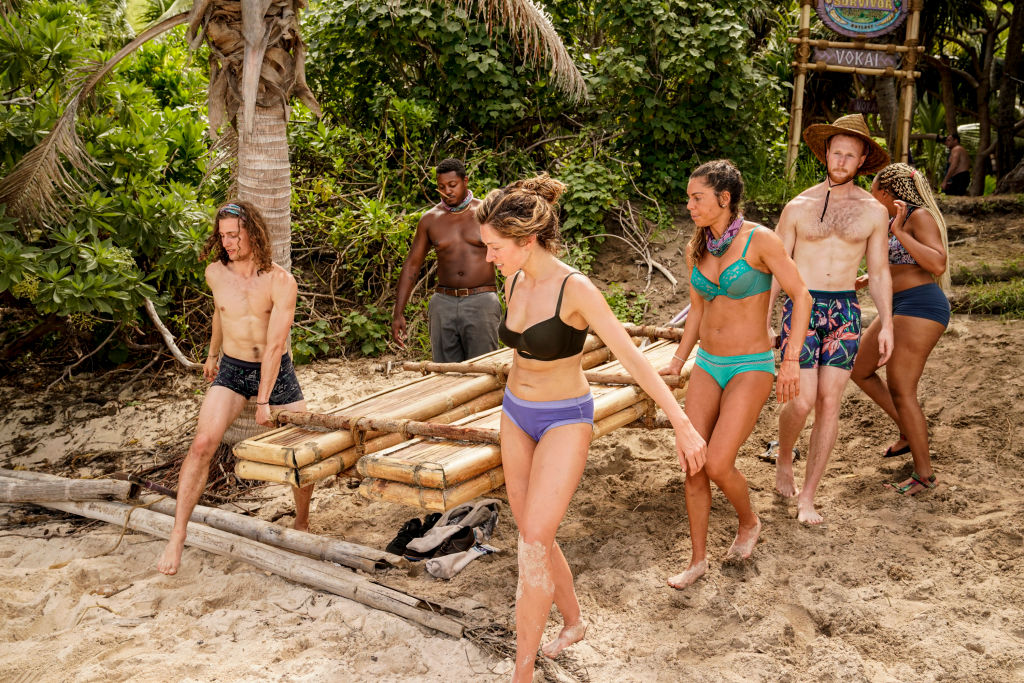 'Survivor 39' Jack and Jamal's 'durag' conversation during Episode 6
At the Lairo 2.0 tribe, Jamal Shipman was boiling water and his alliance member, and friend, Jack Nichting, asked him to move it over with his buff. However, Nichting called it a "durag," which immediately offended the admissions counselor.
He called Nichting out and told him his comment was "subconscious," and then asked the graduate student if he "welcomed the race conversation." Embarrassed, especially because several of their tribemates were watching, Nichting initially walked away before coming back and apologizing to his friend about the comment.
Shipman accepted, and they had an unforgettable conversation later that night where the admissions counselor explained the pillars of identity and that Nichting, a straight white male, is sitting on top because of privilege.
The young graduate student understood and said that he could "be more of an activist" by recognizing his privilege, and again apologized to Shipman, as well as thanked him for having the conversation with him.
In his confessional, the admissions counselor became emotional because he doesn't always know when it's okay to open up about racial things and is thankful that Nichting gave him an apology that he hasn't gotten in the past.
Jeff Probst explained why Jack and Jamal's conversation was so powerful
Comments that others perceive as racist is not uncommon on reality shows, including unforgettable Survivor moments where Phillip Sheppard equated Steve Wright's "crazy" comment to the "n-word," and when runner-up Clay Jordan lost because some of the Jury members thought he made racist remarks.
In Sheppard's case, host Jeff Probst explained to Wright why the former federal agent got offended over the "crazy" statement because Sheppard couldn't adequately express it himself.
However, Shipman articulated his feelings very well to Nichting in a calm and teachable manner. In an interview with Entertainment Weekly, host Jeff Probst explained the touching moment happened because "both sides were open to it."
Additionally, he noted that Nichting not only wanted to genuinely apologize to his friend but "learn from the situation." Probst called Shipman a "teacher, friend, and above all else a healer" with his "powerful response" that made it easy for Nichting and the viewers at home to "understand the importance of the conversation."
The host also said the moment explains "so much about both men" because the young graduate student "handled himself maturely" and that Shipman "continues to be an empathetic and rational voice."
Instead of the comment leading to more arguing or the end of their friendship, the two men let it become "a real teaching moment." Therefore, Probst ranked the conversation as "one of the most compelling moments we've ever had on the show."
Watch Survivor 39: Island of the Idols Wednesdays at 8 p.m. EST on CBS.