The LAPD Has Identified a Suspect in the Nipsey Hussle Shooting
Nipsey Hussle was shot to death on Sunday, March 31, in front of his clothing store, The Marathon Clothing. According to CNN, video surveillance shows Hussle standing and talking with three other people by a car when a figure dressed in dark clothing appears. As the figure approaches the car, the four people scatter. Two of them fall to the ground.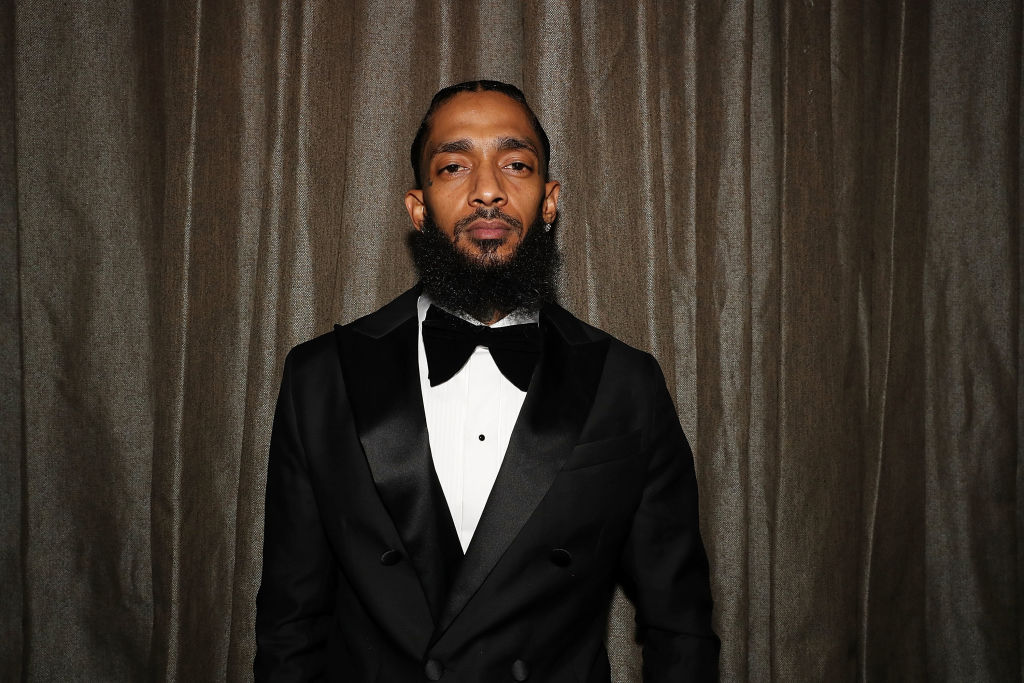 The Nipsey Hussle memorial
On Monday evening a memorial was held to honor Hussle in the streets of south Los Angeles. The event came to an abrupt stop when a stampede broke out–the reason as to why is still unknown. Police, with riot gear and batons, intervened.
Police spokeswoman Meghan Aguilar said that the area was filled with "mass panic and chaos" as roughly 300 people began to stampede.
The Los Angeles Fire department was called to transport and treat 19 patients with "trample injuries," according to CNN.
The Los Angeles Police Department sent out a tweet in response to the memorial chaos:
"We understand the community is mourning and we feel your loss," the LAPD tweeted Monday night. "We are asking for everyone to follow the officers directions and disperse from the immediate area. Our men and women are on scene and making every effort to protect everyone in attendance at the Nipsey Hussle vigil. Reports of shots fired at the vigil do not appear to be accurate. We do have injured in the chaos and are attempting to restore order."
"I urge calm and a period of reflection. Violent retaliation for this event will not be tolerated. For healing to occur, even from this terrible incident, justice must be sought through legal means, and community peace must be found," said Los Angeles County supervisor Mark Ridley-Thomas following Hussle's murder, in addition to calling the rapper "a father, businessman, entertainer, and inspiration to many."
The suspect
After the memorial, the LAPD named a suspect in the Hussle shooting. As of Tuesday morning, 29-year-old Eric Holder is wanted for homicide.
Police said in a statement that Holder walked up to Hussle and the men he was with while they were standing and talking by a car outside of Hussle's store and fired multiple shots. He then ran to a close-by alley where a vehicle (driven by an unidentified woman) was waiting for him.
"Detectives have worked tirelessly and are now asking for the public's help in locating the suspect in this case," the LAPD continued in their statement.
In a tweet, the police department stated the car Holder was last seen in and the number to call with any new information.
"Eric Holder is wanted for Homicide in the shooting of Nipsey Hussle. He was last seen in a 2016 white 4 door Chevy Cruze CA license plate 7RJD742. Anyone with information related to his whereabouts or this deadly shooting is urged to contact South Bureau Homicide at 323-786-5100."
Check out The Cheat Sheet on Facebook!