'Law & Order: SVU': Season 21, Episode 2: The Detectives Learn a New Interview Technique That Comes Into Play
This week's newest episode of Law & Order: SVU was unique for a number of reasons. Ariel Winter made a blazing and unforgettable guest appearance on the show. She plays a victim who is assaulted by multiple assailants and gets justice in the end. Benson (Mariska Hargitay) must help the victim remember key details using a new interview technique. There are obviously spoilers ahead for SVU.
Benson and the detectives learn a new technique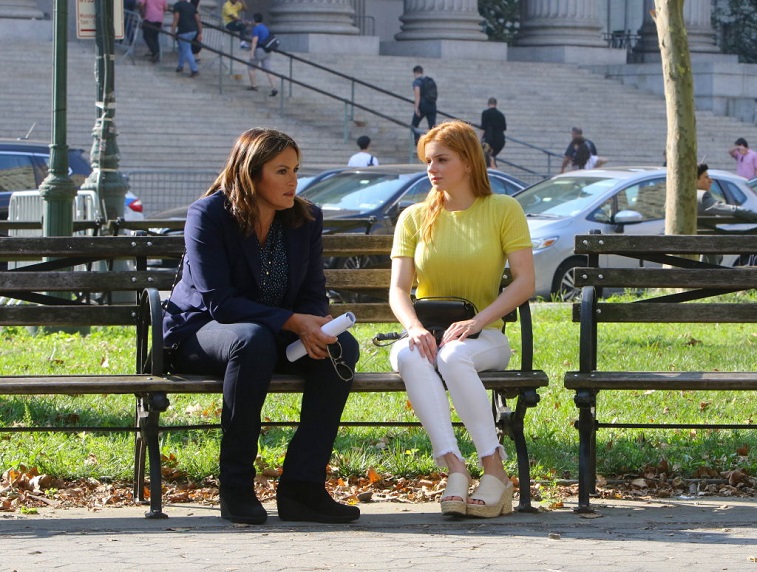 Benson, who is now Captain of the squad, quickly learns that SVU is extremely understaffed. She partners with Det. Amanda Rollins (Kelli Giddish) and Det. Fin Tutuola (Ice-T) to get justice for their latest victim, Reagan (Ariel Winter). The detectives must at the same time undergo a new interview technique with a therapist, something that is mandatory via the powers that be. They each relive past traumas. Benson takes a practical approach with the new technique when she asks Reagan to participate in trauma-based interviewing.
It's revealed that Reagan isn't the perfect victim
Reagan, known to enjoy a little fun and on occasion get a little wild, has obviously been assaulted by multiple people. She comes into the squad room and tells Benson, "I think I was raped, but I don't remember." She has clear signs of trauma and is a victim of a terrible assault.
It's quickly revealed that Reagan enjoys having a good time, and was drunk at the time of the assault and admitted to taking a Xanax to try and relax so she could sleep when she finally got home.
Reagan's friends are quick to assume it's no big deal and just the usual antics of their wild friend. "You try arguing with a drunk Reagan," one of her friends says about her.
Captain Benson uses the latest interview technique to make a break in the case
While using a rideshare service, Reagan is quickly taken advantage of and assaulted. Benson has to use the latest interview technique to take the victim back to where it all happened, even though she was heavily intoxicated and under the influence. She is able to quickly remember key details that lead the detectives to all of the perps in the end.
This week's episode shines a light on the fact that no victim is perfect and it's unfair to expect anyone to be. Reagan was clearly assaulted and because she had Benson on her side, she was able to get justice. Unfortunately, that isn't always the case.
The assailants all took a plea deal, and Benson assures Reagan that she will survive. "You survived the assault and you're going to survive this," Benson tells her. And who knows that better than Benson herself who has also faced past trauma?
Ariel Winter is a huge fan of 'SVU'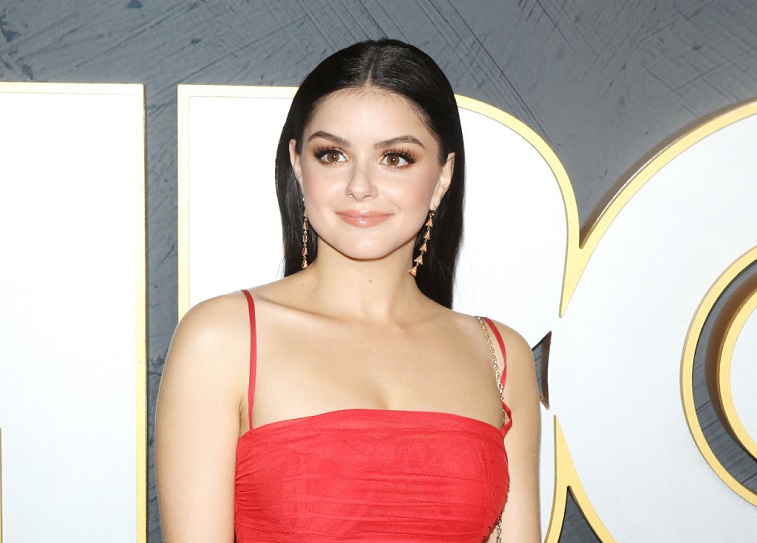 It turns out that Ariel Winter is a huge fan of the show just like the rest of us. She recently spoke with E! News about her appearance on the series. Winter is a diehard fan and has certainly seen each episode multiple times.
"It's just such an incredible show, it really is," Winter revealed. "It was incredible just getting to work on that show and work with them and be included. To say that I'm Law & Order: SVU has been my dream forever…I've been so lucky that they brought me on."
The latest episode has fans still reeling. It was extremely well done and is part of the reason viewers love the show so much. The fact that SVU is able to reinvent itself again and again by telling the stories of people impacted by trauma is a powerful thing.