Swae Lee's Girlfriend Put a $20k Hit out on Him Before Taking Back Offer
In a story that seems stranger than fiction, a hit has been seemingly canceled for rapper and singer Swae Lee. The ex-girlfriend of one-half of hip hop duo Rae Sremmurd reportedly tried to commission someone to kill him. This just the latest in a chain of wild events between the two.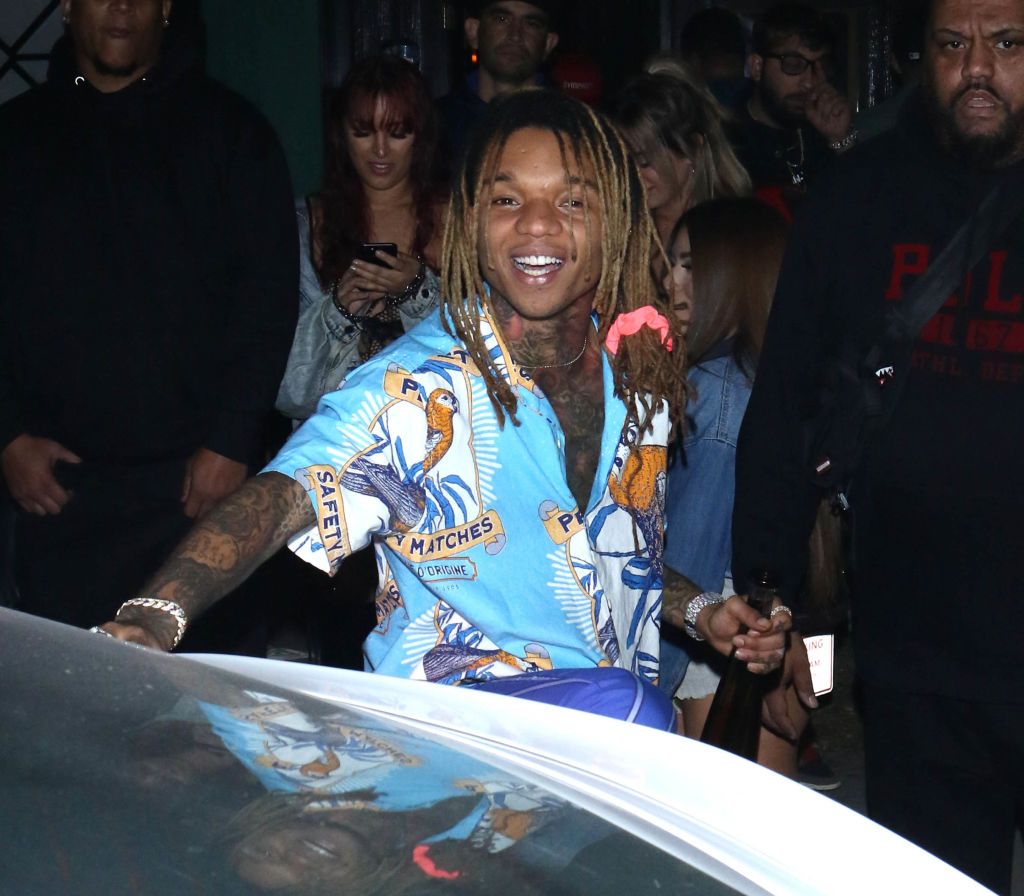 A weekend filled with almost-busted windows and a bounty
Everything seemed to get started this weekend when Swae Lee's on-again-off-again girlfriend, Marliesia "Marlie" Ortiz, posted video footage on social media. She posted several stories on her Instagram in which hse said she tried to bust the windows in Lee's Lamborghini. The video went viral and Lee told her get off his property. This isn't the first time a spat between the two has gone public.
In the series of videos, she captioned one of them with the line: "Someone kill him I got 20k cash for you." She later uploaded another Instagram story which said, "I was mad and meant nothing I said. We good now u guys can chill."
Swae Lee's mother gets involved and he addressed the situation
Things didn't cool down after Ortiz retracted her hit request. Lee's mother, Bernadette Walker, posted on Instagram, "@marlie IF ANYBODY TOUCHES MY SON I WILL PUT A BULLET IN YOUR HEAD MYSELF."
Lee also addressed the situation on his own Instagram page, proclaiming he is single and has been so for a while. The original caption read, "I'm waaaaay to cute for drama I been SINGLE for a minute 2020 I'll clear things up. PS X CLOUT IS ONE HELL OF A DRUG !!!" He later edited the caption to say, "Mommy Santa's outside! Merry Christmas."
Despite Swae Lee saying he's single, The Shade Room has an exclusive report that he and Ortiz are actually back together. The report includes alleged text messages. It reads, "in a few comments regarding their recent incident where Marlie tried to bust his car windows, Swae is claiming they are exes. Well, it looks like that's far from the truth. Text messages reveal that Marlie and Swae are indeed still together, but are clearly having some issues."
Lee appeared on a lot of year-end and decade-end lists for Rae Sremmurd's hit debut album, Sremmlife, as well as his 2018 song, "Sunflower" with Post Malone.