'Sweetbitter' Cast Talk About Simone and Jake's Mysterious Past
Season 1 of Sweetbitter has ended, and it looks like Tess will be sticking around the restaurant after her written test and taking a spill in her final rounds. That should be interesting, given Simone has seemingly turned on her by the end.
Simone's relationship with Jake was also a big highlight of the finale. The two return from Cape Cod together and have secret conversations. One of which is where Simone says she'll be done with him one day and that she's been the only one carrying him since he was eight. She then tells Tess to stay away from Jake.
So what is going on between Tess, Simone, and Jake? The Cheat Sheet tried to find out by talking to Ella Purnell, Caitlin FitzGerald, and Tom Sturridge at the Langham Hotel. Here are seven things we learned.
1. Ella Purnell says Tess is drawn to Simone because she's inspired by her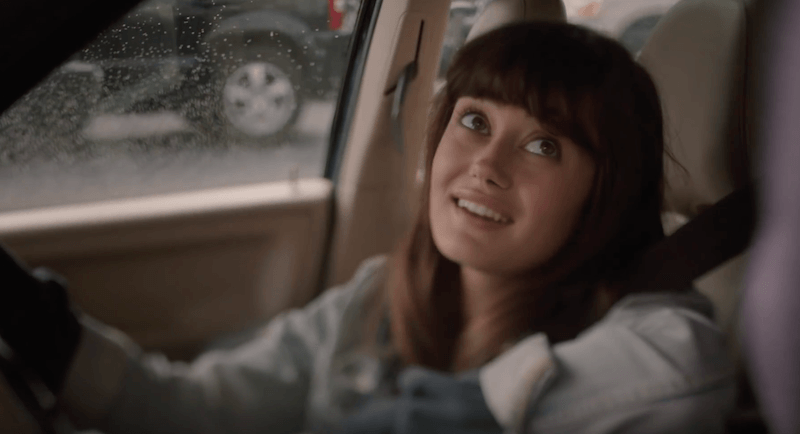 Purnell reveals why Tess wants to be like Simone.
It's obvious that Tess is drawn to Simone, but the actress reveals why. "It's the most intriguing thing I think," Ella Purnell told The Cheat Sheet, "This sort of triangle with Jake and Simone and Tess. I don't think she knows what it is."
She then continued, "I think she's never met anyone like Simone in her life with so much self-assurance. She knows everything about wine and art and literature and the knowledge and the authority she wields in the restaurant I think is the first time Tess has met anyone [and] gone 'I want to be like–that's what I want to be.'"
Next: Caitlin FitzGerald talks about Simone's secret motives.

2. Caitlin FitzGerald is happy to play a villain that isn't obvious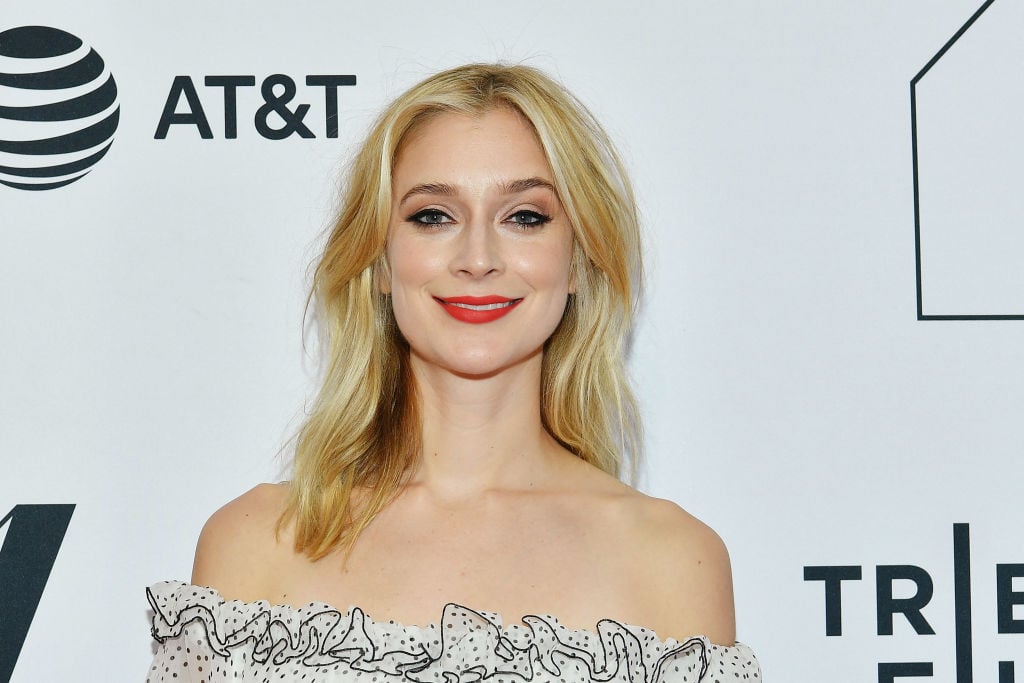 FitzGerald thinks Simone is realistic by being shady.
"It feels honest to me," said Caitlin FitzGerald when asked about Simone's unclear agenda. "I had a few women in my life that were kind of Simones to my Tess and I always felt that there's a lot of dynamics at work."
Simone, in the end, showed she isn't exactly rooting for Tess, but for most of the season she was likable and it wasn't clear why other servers in the restaurant didn't like her. FitzGerald was excited by this. "I'm uninterested in playing anyone who feels like an obvious villain. I don't think that's true to life and I'm intrigued and slightly in love with Simone."
Next: Purnell couldn't get straight answers from writer Stephanie Danler about this one thing.

3. 
Stephanie Danler often wouldn't give straight answers about characters' past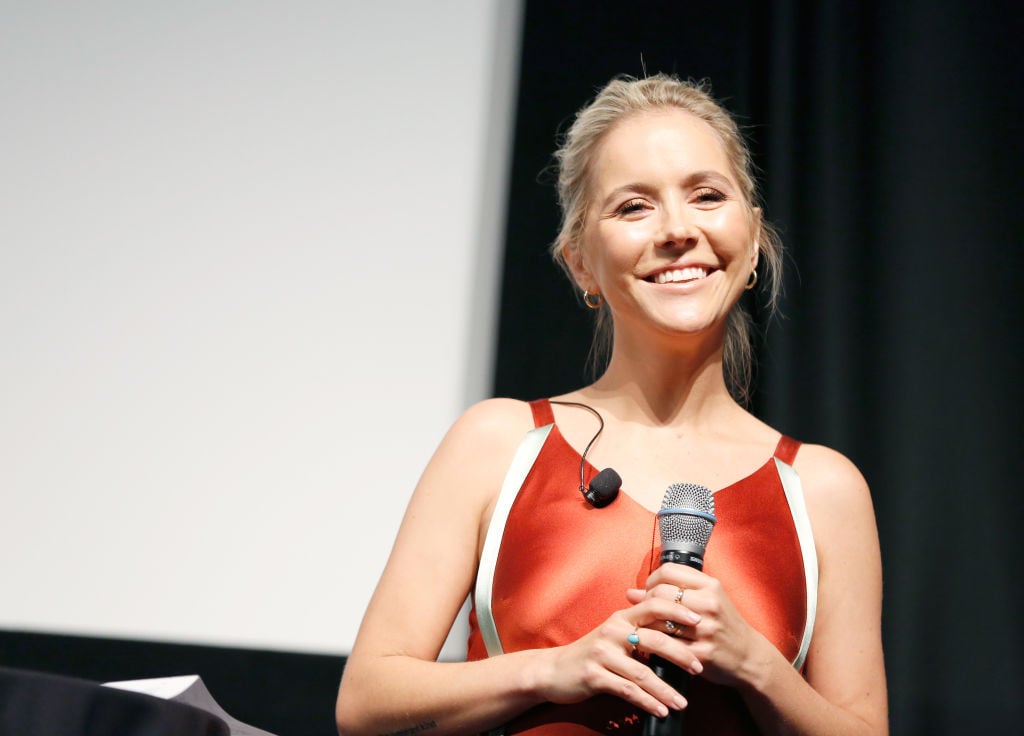 Many details were left out of the first season on purpose.
There are a lot of things we don't know about most of the characters and that was on purpose. "I had a lot of questions about her past and she never gave me a straight answer which at the time it was super frustrating," admitted Ella Purnell to The Cheat Sheet. "But now and even the day after I appreciated [it] and I think [it] was better."
Next: Purnell avoided asking Danler about this one character.

4. Purnell avoided asking Danler about Jake's past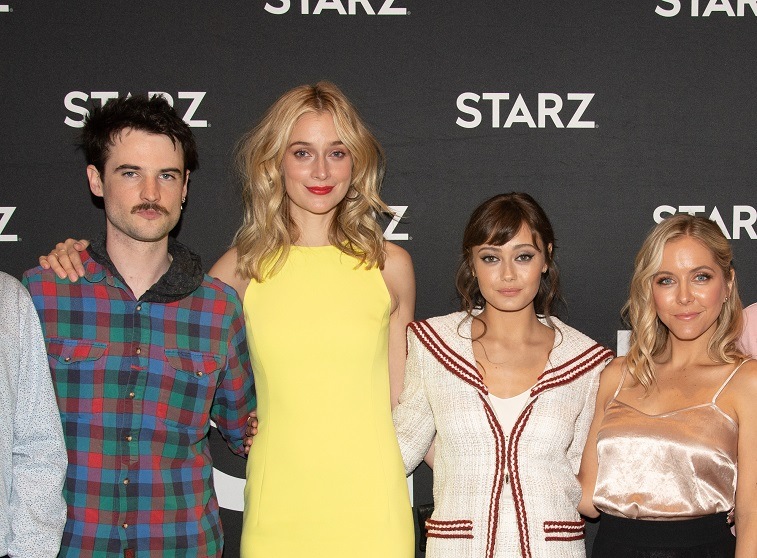 Purnell is okay not knowing everything about Jake.
Obviously, there are some major questions around Jake and Simone's past growing up together. Although Purnell tried to get to the bottom of her character with creator Danler, she didn't do the same for Jake on purpose.
"I didn't go to Steph and ask her more about his past because again I wanted to learn it. I wanted to not know," said Purnell. The actress then explained why Tess is so drawn to Jake.
She said:
Tess, her whole life she [has] kind of gone along with things to keep the peace, make it easy. She's never gonna be the one to stand up and go, 'I don't wanna do this. I'm gonna be different.' And suddenly she meets this person who doesn't really give a sh*t about anything or anyone. He doesn't even wanna be friendly or nice and she's [thinking], 'Oh it's OK to not be the nice one all the time.'
Next: Tom Sturridge talks about knowing everything about Jake and Simone's relationship.

5. Tom Sturridge knows exactly what Jake and Simone's secret past entails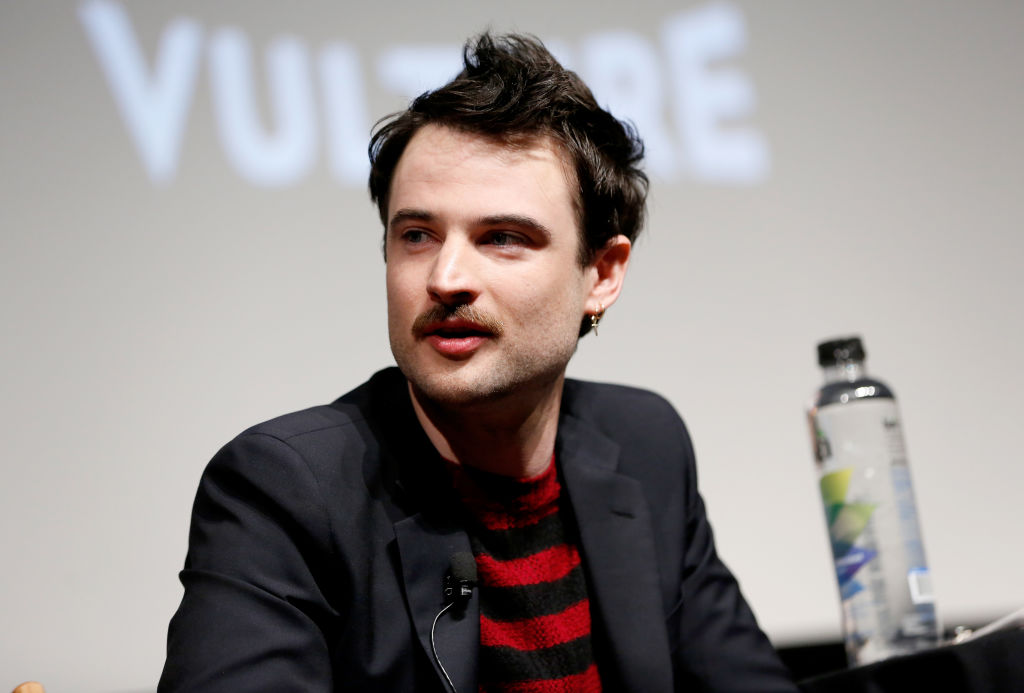 Sturridge knows the secret between Jake and Simone.
Purnell might not have wanted to know more about Jak,e but Tom Sturridge did, so creator Stephanie Danler told him! "She did tell us pretty much exactly what the power dynamic is and how it exists," revealed Tom Sturridge. "So it meant that within episodes and scenes [in] which we don't have much interaction, the looks between us had a weight and an intention and a history that we understand, which is really exciting to play."
Next: Sturridge denies that Simone is this for Jake.

6. Sturridge says Simone isn't a romantic option for Jake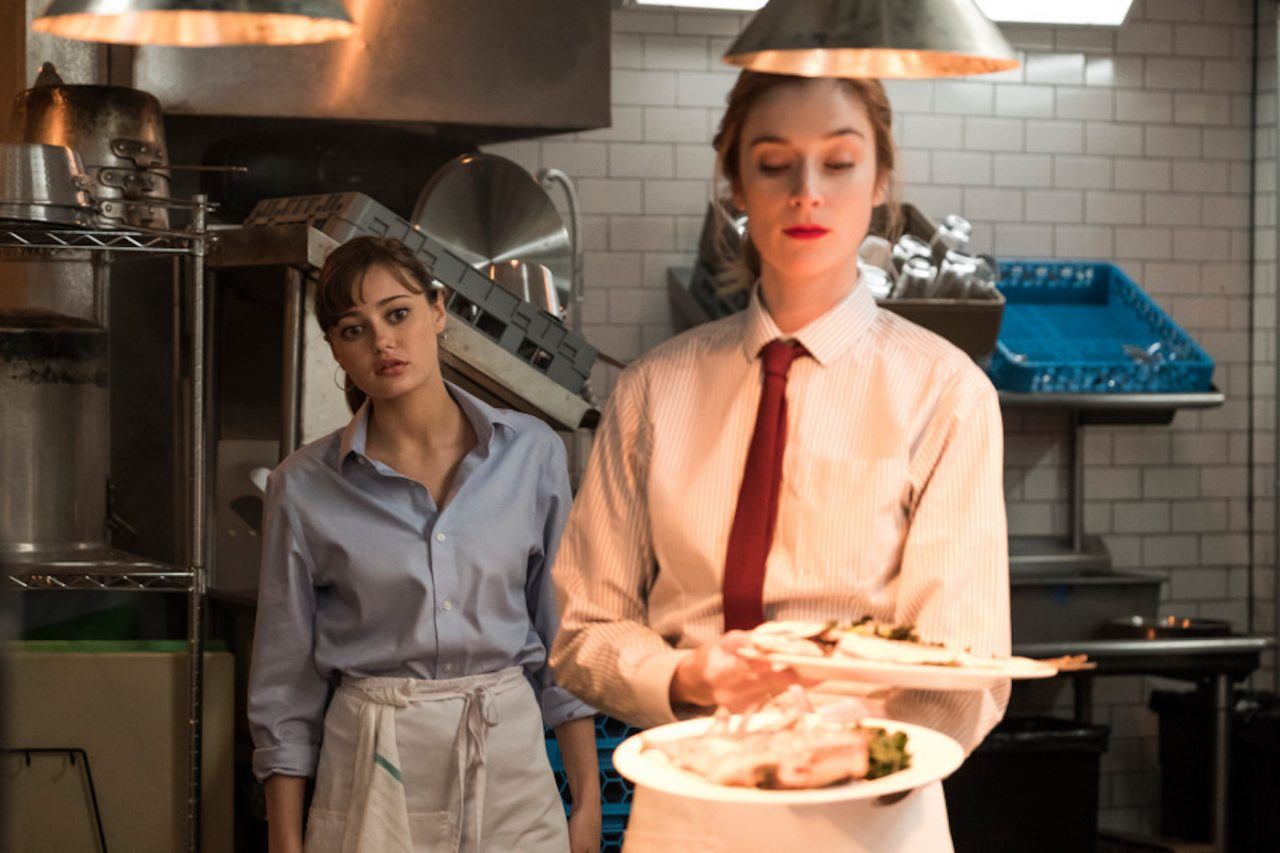 The triangle between Jake, Tess, and Simone isn't a love triangle.
Although some might wonder what kind of connection the two have, the actor assured us it's not romantic. "Well I don't think Simone is an option for him," Sturridge told The Cheat Sheet. "I would argue Simone's in a different category. I think Jake uses sex to kind of deal with his intimacy issues."
Next: Sturridge talks about Tess' intentions when it comes to Jake and Simone.

7. Sturridge doesn't believe that Tess wants to divide Simone and Jake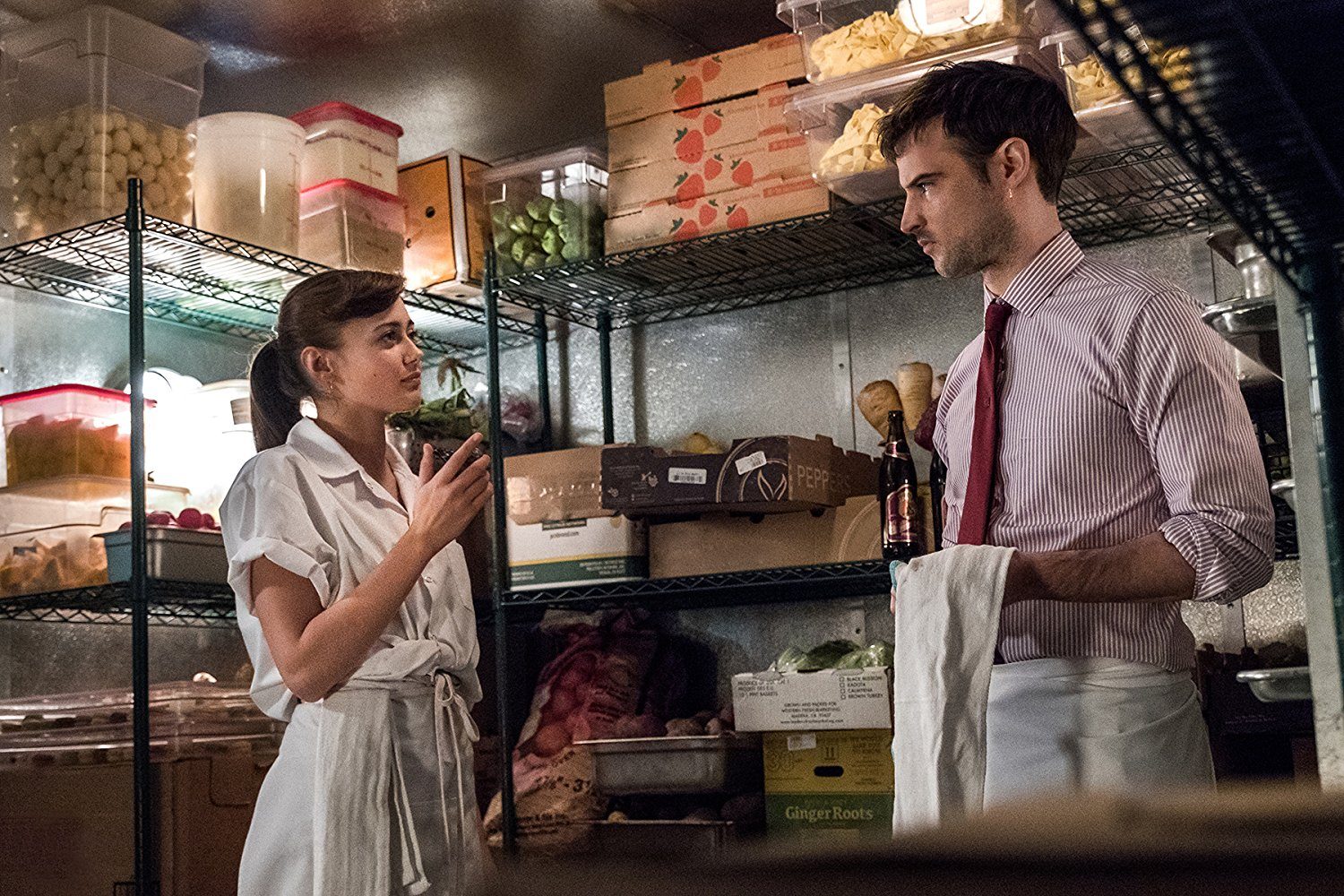 Tess might not want to tear apart Simone and Jake.
Although Tess' curiosity about Jake and Simone is strong, it doesn't come from a place of wanting to separate the two, according to Sturridge.
"I think she's attracted to this incredible female [and] strong human," Sturridge told The Cheat Sheet. "She's kind of aspires to [be like her] and then it happens that the closest person that this woman has this young guy who has a different kind of attraction for her. I don't think she's trying to divide them."
Follow Nicole Weaver on Twitter @nikkibernice.
Check out The Cheat Sheet on Facebook!