Who Is Swizz Beatz, Alicia Keys' Husband, and How Long Have They Been Married?
Alicia Keys is constantly in the spotlight as a result of high-profile hosting gigs such as the Grammy Awards and judging duties on shows such as The Voice. However, her husband, Swizz Beatz, has also made a name for himself in the music industry. Who is Swizz Beatz and how long has he been married to Alicia Keys?
Who is Swizz Beatz?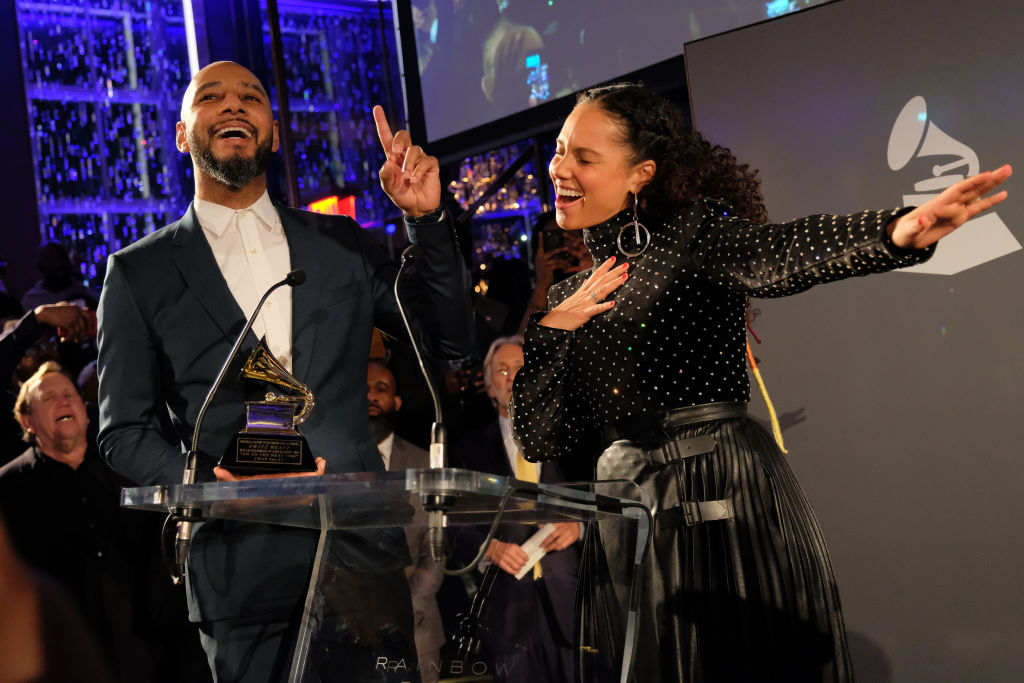 Swizz Beatz, born Kasseem Dean, has many talents. The Bronx-born artist is a record producer, rapper, DJ and entrepreneur. He began his entertainment career as a DJ. At the age of 16, he gained the attention of the hip-hop world through work with rapper DMX and the Ruff Ryders Entertainment record label.
In 1999, Swizz Beatz started his own record label, Full Surface Records. Cassidy was the first artist signed to the label. Other artists who signed on include Eve, Bone Thugs-n-Harmony, and his first wife, Mashonda. In 2008, The Source included Swizz Beatz on its list of the 20 greatest hip-hop producers of all time.
Swizz Beatz net worth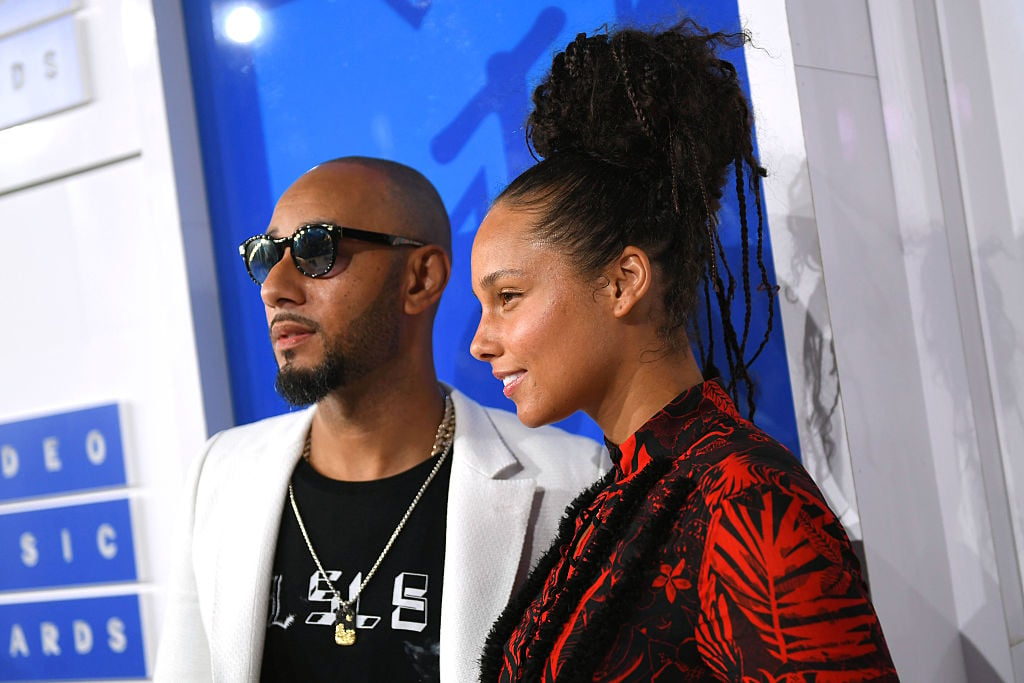 As of 2019, Swizz Beatz has a net worth of roughly $100 million, according to Celebrity Net Worth. In addition to working a record producer, Swizz Beatz also earns money as a DJ and rapper. Furthermore, he has collaborated with others in the fashion and art world. Product endorsements also add to his wealth. In 2010, Swizz Beatz partnered with Reebok to release a sneaker line.
Alicia Keys net worth
As of 2019, Alicia Keys has a net worth of $70 million. One way she made money is through hosting reality talent show The Voice. She was reportedly paid $8 million per season. Keys also has product endorsements. One high-profile collaboration was her appointment as global creative director of Blackberry in 2013. The two parted ways in 2014. Keys also makes money from acting. She lent her acting talent to television and film projects such as American Dreams (2003), Smokin' Aces (2006), The Nanny Diaries (2007), and Empire (2015).
Swizz Beatz's songs
Swizz Beatz has produced many hit songs throughout his career. Among his most popular songs are "Check on It" by Beyoncé featuring Bun B and Slim Thug, "Touch It" by Busta Rhymes, "Ring The Alarm" by Beyoncé, and "Roman's Revenge" by Nicki Minaj featuring Eminem.
In 2010, Swizz Beatz won a BET Hip Hop Award for best producer of the year. In 2011, he won a Grammy Award for Best Rap Performance by a duo or group.
How Swizz Beatz and Alicia Keys met
Alicia Keys and Swizz Beatz have been married since 2010. They first met when Keys was 16 years old and he was 17. A mutual friend introduced them. They reconnected as adults and began a romance. Keys told Wendy Williams the story of how she and Swizz Beatz first met:
We met like when I was sixteen and he was seventeen. And a friend of ours went to his high school and was like 'Oh, you gotta meet Swizz,' and she was like 'Alicia is about to blow up,' and 'Swizz is doing his thing. And maybe one day y'all can work together.' And that was how we met.
Swizz Beatz and Alicia Keys' kids
Swizz Beatz has a total of five children. Two of his children are with Alicia Keys. They have a son named Egypt Daoud Dean, who was born in October 2010. Their second son, Genesis Ali Dean, was born December 2014. Swizz Beatz has three children from other relationships. Their names are Prince Nasir Dean (born October 2000), Kasseem Dean Jr. (born 2006), and Nicole Dean (born 2008).
Check out The Cheat Sheet on Facebook!