Sydney Sweeney on Being Misjudged for Her 'Big Boobs' and Her Hair
Anyone who has been paying close attention to Sydney Sweeney's career already knows that she's multifaceted. If you've been watching some of the most popular TV shows: The White Lotus, The Handmaid's Tale's, Sharp Objects, Euphoria, etc. you've already been privy to Sweeney's acting chops. But there's much more to The Voyeurs star than just being an actor. Unfortunately, the movie star believes she is often reduced to her performances or even her looks: specifically her blonde hair and her boobs.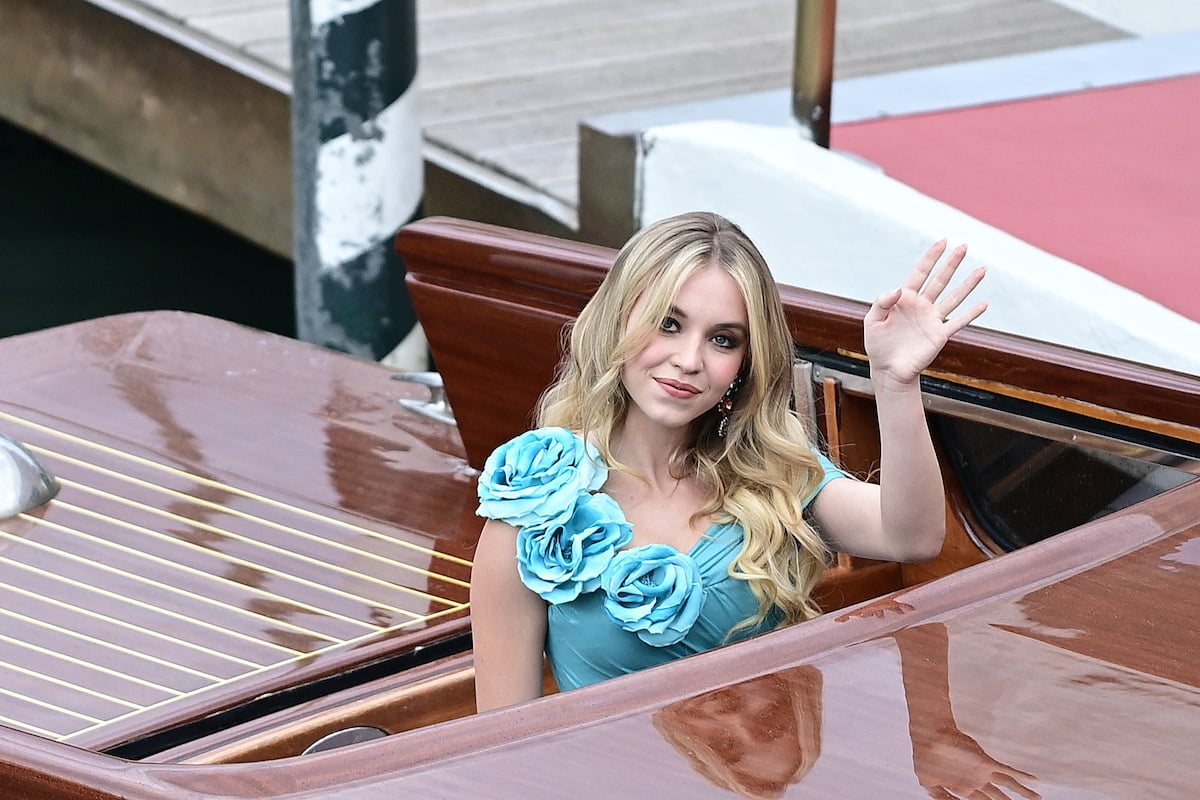 A native of Spokane, Washington, Sweeney is a lover of the great outdoors. And while she has to live in Los Angeles because of her work, The Players Table producer finds any excuse to connect with nature. She loves hiking and running with her dog, Tank, swimming, or doing anything physical. In fact, Sweeney is trained in mixed martial arts and she loves surprising people with that knowledge.
Sydney Sweeney is more than just a TV and movie star
Sweeney is also a self-proclaimed nerd. A voracious reader, her parents instilled a love for education in her early on in life. Though Sweeney has been able to support herself thanks to her acting career for quite a few years now, she is still committed to earning her college degree. Currently, she's pursuing a degree in business so that she's able to spot a bad contract from a mile away.
RELATED: 'The White Lotus': Do Olivia and Paula Have Sexual Tension?
The Euphoria actor has already begun to put her business knowledge to good use. While she was in lockdown (when she wasn't filming The White Lotus) Sweeney managed to found her very own production company, Fifty-Fifty Films. This will allow the actor to have even more agency over her career and greenlight projects that she feels personally passionate about. Her very first project, The Players Table, has already found a home at HBO and will also star Sweeney's good friend, Halsey.
'The Voyuers' actor gets lot of attention because of her looks
But despite accomplishing so much at such a young age, Sweeney feels that the media often reduces her to her looks. With her blonde hair and body, Sweeney can easily play the ingenue archetype. And despite her roles being very nuanced, it's often Sweeney's looks that get the lion's share of attention. In a recent conversation with Wonderland Magazine, the 23-year-old revealed that the most common misperception about her involved her hair color and her boobs.
RELATED: Sydney Sweeney Wasn't Actually Trending on Twitter for Being Called 'Ugly'
Sweeney believes the media's biggest misconception about her involves her boobs and hair
"I'm trying to work out how to word it because I know exactly what I want to say, but I'm sitting in the car with my dad right now," Sweeney shared when asked about the biggest misconception about her. "Okay, it's that I have big boobs, I'm blonde, and that's all I have."
RELATED: 'Euphoria' Star Sydney Sweeney Reveals How She Prepares for Auditions
In the aforementioned interview, Sweeney also shared that she's considering exploring other facets of the entertainment industry like writing, directing, or even entertainment law. Whatever she chooses, it's clear that the Nocturne actor isn't going to let people put her into a box, especially one that relies on her physical attributes.