10 Selfless Celebrities Who Fight for a Cause
Celebrities often have causes that they stand up for. Many even have three or four issues they support, speak out on, and help draw attention to. But, some celebrities do more than just that — they immerse themselves in the issues they believe in, and do whatever they can to make a change. These 10 celebrities have founded powerful organizations, fought the political powers that be, and selflessly donated their time and money.
1. George Clooney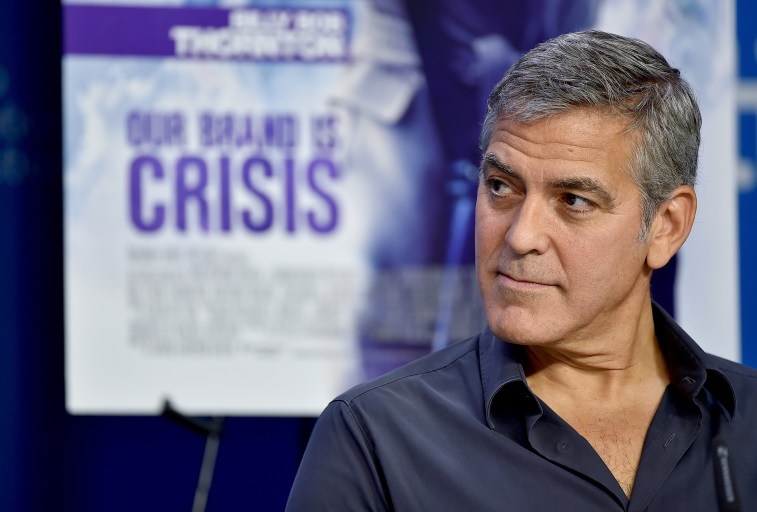 Clooney's activism actually led to his arrest during a protest in 2012. His mission? To draw attention to the humanitarian crisis affecting hundreds of thousands of people in Darfur. In 2006, Clooney and his father, Nick, smuggled cameras into Darfur refugee camps to document the horrific things happening. He also started a non-profit, Not on Our Watch, with Brad Pitt and Matt Damon, and continued to return to Sudan to further draw attention to the crisis. According to Time, in a 2010 interview, Clooney said, "I've been honored to be able to lend my celebrity to help wherever I can, especially on behalf of the United Nations, but in the case of Darfur it's been the greatest failure of my life." Clooney persisted, and in March 2012 he participated in a protest in front of the Sudanese embassy in Washington D.C., an act that led to his and his 78-year-old father's arrest. The two were released later that day and fined $100. One thing's for sure — Clooney's arrest certainly helped bring more attention to the issue.
2. & 3. Angelina Jolie and Brad Pitt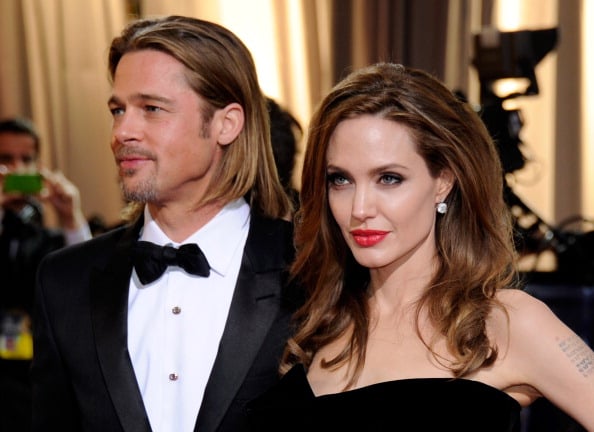 This pair of stars – Angelina Jolie and Brad Pitt – fill the No. 2 and No. 3 slots for their compassion, relentless activism, and willingness to help some of the world's most troubled places, according to AARP. Jolie was a goodwill ambassador for the United Nations from 2001 to 2012 and was appointed as Special Envoy of UN High Commissioner for Refugees António Guterres in April 2012, according to the UNHCR. She now focuses on major crises resulting in mass population displacements, undertaking advocacy and representing UNHCR and Guterres at the diplomatic level, and engaging with decision-makers on global displacement issues. Jolie continues to use her fame to shine attention on the refugees' struggles, including those in Cambodia, Thailand, Sierra Leone, and Darfur.
Pitt has participated in Bono's ONE campaign, an organization that takes action to end extreme poverty and preventable diseases, particularly in Africa. He also founded Not on Our Watch with Clooney, and raised tens of millions of dollars (and donated millions of his own) toward the rebuilding of New Orleans after Hurricane Katrina, according to AARP.
4. Bono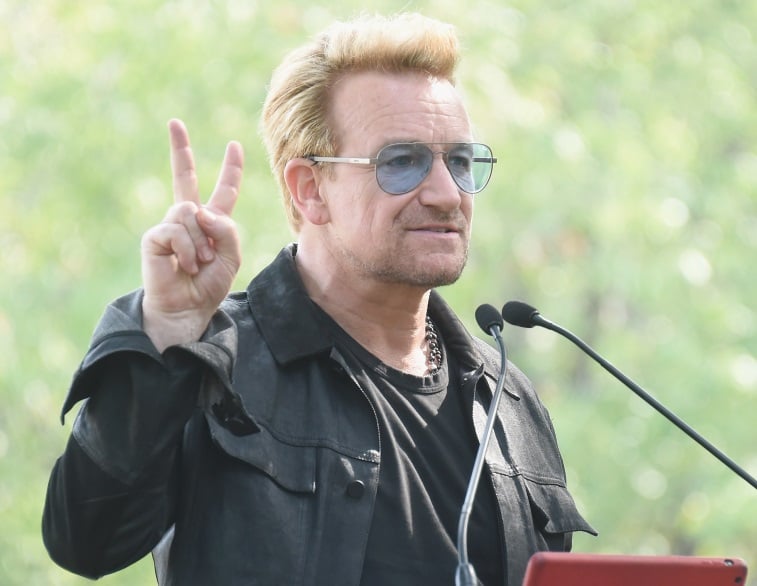 The lead singer of U2 has helped startup organizations such as DATA and ONE, writes CEOWorld Magazine. ONE, which works to end extreme poverty and preventable diseases, has played an important role in persuading governments to support effective programs and policies that make a difference in fighting poverty. Those efforts have provided medication to the more than 7.5 million people living in Africa with AIDS, and Malaria has been cut by 75 percent in eight African countries since 2000. There are now 51 million more children across sub-Saharan Africa who are going to primary school thanks to Bono's efforts. DATA is another advocacy organization that works to eradicate extreme poverty and AIDS in Africa, which was founded by Bono, Bobby Shriver, and activists from the Jubilee Drop the Debt campaign in 2002. The organization works closely with politicians, celebrities, and the media to help focus public attention on how to beat AIDS and poverty in Africa. 
5. Sean Penn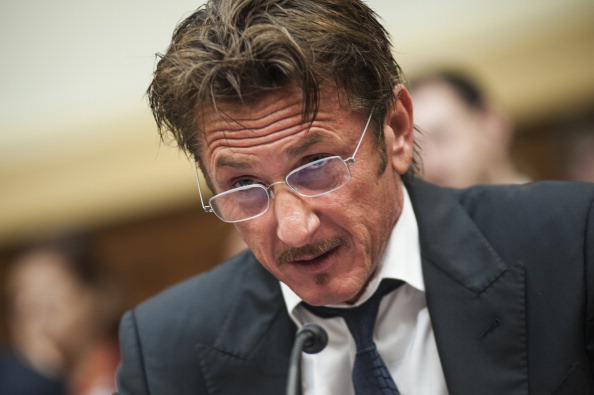 One of Penn's most well-known protests was in opposition to the 2003 Iraq invasion. "The converse of discreet activism might be best characterized by actor Sean Penn, who is vociferous in his campaign against the war in Iraq. The Oscar winner shelled out $56,000 in 2002 for a full-page ad in the Washington Post deriding Bush's policy in Iraq. Penn accused Bush of violating democratic principles there 'through a blood-lined sense of entitlement,'" writes Forbes. Penn has also advocated for gay rights, and joined reconstruction efforts after Hurricane Katrina. In the wake of the 2010 Haiti earthquake, Penn established a relief organization to help — but he took it a step farther. He ended up staying, enlisting as a manager at one of the refugee camps, according to the National Journal Magazine.
6. Michael J. Fox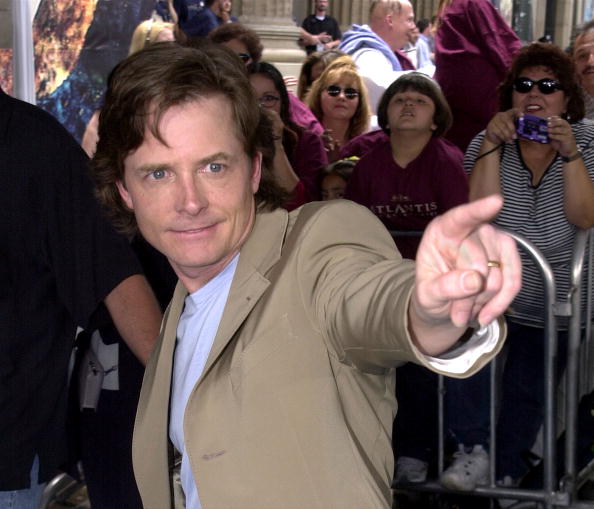 Since 1998 when Michael J. Fox revealed he had Parkinson's Disease, he has worked hard to expand efforts to find a cure, especially by funding stem-cell research. His advocacy became pretty well-known in 2006 when Rush Limbaugh accused Fox of playing up his Parkinson's Disease symptoms in ads for pro-stem-cell candidates, per Forbes. Fox has lobbied for more government support, but he's also found a way to take matters into his own hands. His foundation, the Michael J. Fox Foundation for Parkinson's Research, has funded more than $200 million in Parkinson's research. "Few celebrities have ever been associated more closely with a cause for as long as Michael J. Fox, and his selfless efforts have inspired many others to follow suit," a Democratic insider said in a National Journal Magazine's survey.
7. Willie Nelson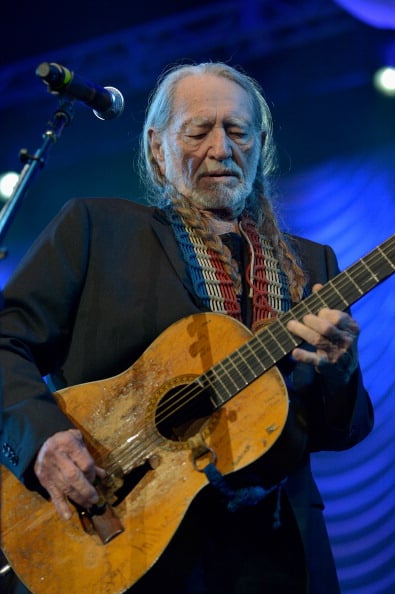 While he's had less success with some of his other causes, such as legalizing marijuana and mobilizing opposition to the Iraq war before the 2003 invasion, Willie Nelson played a huge role in setting up the annual Farm Aid concerts, which have raised tens of millions of dollars to support family farmers since the first show in 1985, according to the National Journal Magazine. The organization's primary goal is to keep family farmers on their land – an effort that has raised more than $45 million over the years. Farm Aid also works with local, regional, and national organizations to promote fair farm policies and grassroots campaigns designed to defend and bolster family farm-centered agriculture.
8. Ted Danson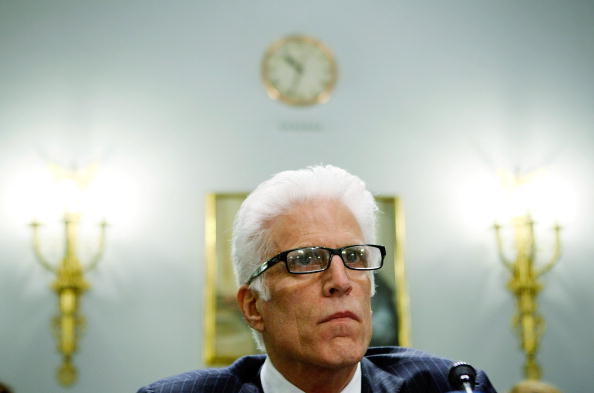 You might know him as Sam Malone on the TV show Cheers, but Ted Danson is much more than an actor – he's an environmental advocate. For more than 25 years, he has been an activist who has worked hard to inform the world about the critical state of the Earth's oceans. He's co-founder of the American Oceans Campaign, which is devoted to protecting the Earth's oceans and coastal waters. Truthout writes that he's been known to go as far as to chase senators into elevators in order to get them to listen — a move that has earned him respect in the environmental and political worlds.
9. Lady Gaga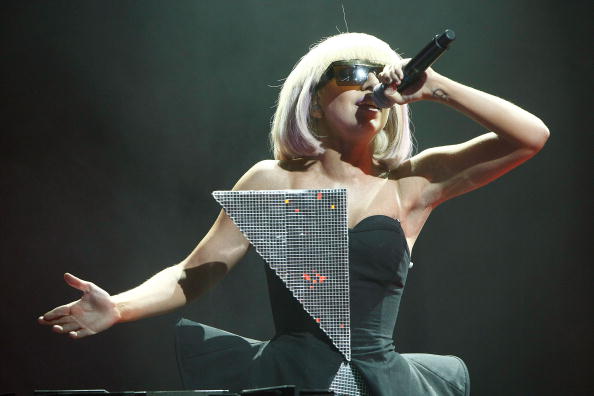 In 2009, she took her first step toward celebrity activism by appearing at the National Equality March in Washington. A year later, she took on "Don't Ask, Don't Tell,"and asked her fans to call elected officials and ask them to repeal the law, according to Politics Daily. In 2010, Lady Gaga took her activism a step further and had retired gay military officers from the Servicemembers Legal Defense Network escort her down the red carpet at the MTV Video Music Awards; the SLDN received an instant public relations boost. Politics Daily writes that 100,000 people visited the group's site within 72 hours and 93 percent of those were new visitors. She's continued to fight for gay and lesbian rights, in addition to taking on a few other causes, such as Arizona's immigration law. 
10. Alicia Keys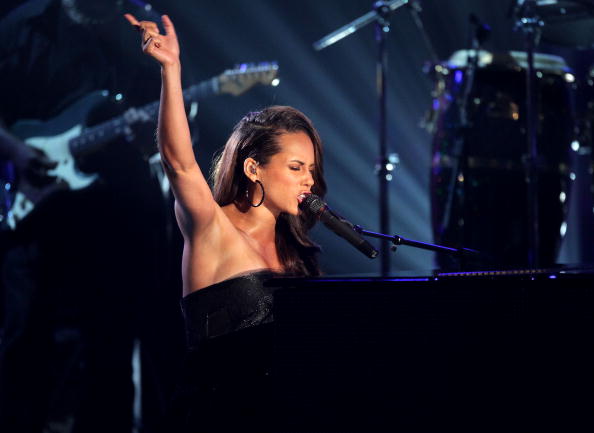 The Grammy Award winner has been an advocate in the fight against AIDS and HIV for years. Keys co-founded the organization called Keep a Child Alive in 2003 after taking her first trip to Africa. She has raised millions of dollars to provide AIDS medicine and care to AIDS patients in India and Africa. The organization supports innovative, community-led responses that increases access to HIV treatment and care, nutritious food, and support for children and families affected by HIV. "Helping keep a child or mother or father or brother or sister alive means turning the worst epidemic of our lifetime into the greatest victory of our generation," Keys says in an Everyday Health article.
More From Entertainment Cheat Sheet: