Talk Show Host Ellen Is Not the 'Real' Ellen DeGeneres
Ellen DeGeneres is an American icon. Her daytime talk show has been on the air for so long it's hard to imagine a world without it.
In an interview with The New York Times, however, DeGeneres revealed that she does imagine a world where Ellen is not on the air.  
DeGeneres is tired of being 'on' all the time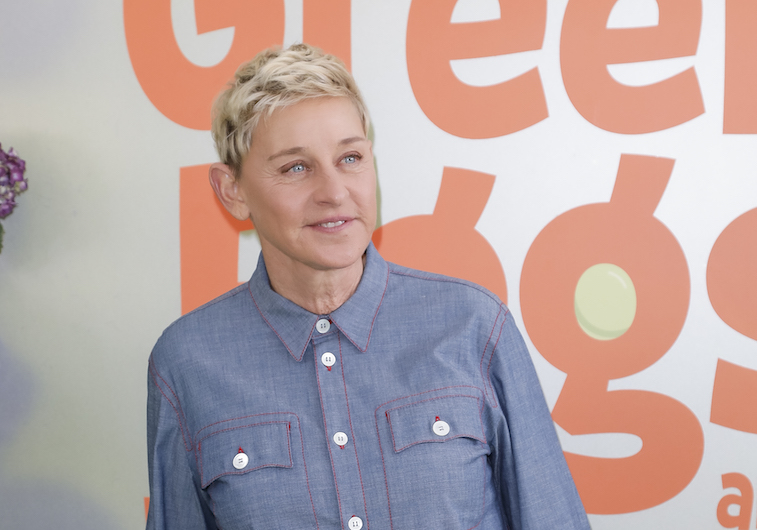 We've heard it from other TV personalities. Jonathan Van Ness, of Queer Eye fame, said something similar to the New York Times earlier this fall. Since he has a peppy, upbeat personality on his show, people expect him to be like that all the time. That means no bad days, or you risk disappointing fans.
DeGeneres feels the same way. She can't always be the Ellen you see on TV, but fans don't always get that. "There's been times someone wants a picture, and while I'm doing a selfie, they're like: 'You're not dancing!' Of course I'm not dancing. I'm walking down the street."
DeGeneres is known for dancing on her show, that doesn't mean she wants to dance all the time. 
At the end of the day, talk show host Ellen is a character. Fans shouldn't be disappointed. It's almost just like the real Ellen, but not quite.
"The talk show is me, but I'm also playing a character of a talk-show host. There's a tiny, tiny bit of difference."
Portia de Rossi wants DeGeneres to quit
DeGeneres' wife, the beautiful actress Portia de Rossi, wants DeGeneres to quit her talk show. That's not likely to happen yet, but DeGeneres is unsure of what her future holds.
She recently renewed her contract to host the show, which means Ellen won't be going anywhere until the summer of 2020.
If de Rossi gets her way, the show will end there. It's not that she has a problem with the hours her wife works. She believes so wholeheartedly in DeGeneres' talent that she fears it's wasted on a morning talk show.
Of her wife's creativity,  de Rossi told The New York Times, "I just think she's such a brilliant actress and stand-up that it doesn't have to be this talk show for her creativity. There are other things she could tackle."
Fans could get a glimpse of the darker Ellen soon
DeGeneres has a new special coming out, and she admits it was a little bit of a risk. It's her first special in 15 years, and she didn't want it to be the same type of humor she does every day on her talk show. Instead, she tried being a little edgier, rougher, and more truthful. She even swears.
DeGeneres plays on the fact that she's seen as so relatable when that's not necessarily the case. The special is called Relatable, which is kind of a joke in and of itself. A lot of the special focuses on how DeGeneres isn't really that relatable. She's a multimillionaire.
As she puts it, she used to joke about airplane food, now she has a private chef. Not many everyday people can relate to that. 
People are so convinced that they know DeGeneres because they know the Ellen she plays on TV that they may not even believe her when she shows a darker side. But she does have a darker side, and she may be ready to explore it.
According to her brother, she wanted the special to show another side of her. "After doing the show for 16 years, it's second nature. She wanted to break out of, not a rut, but a mold."
If she does quit her show and return to acting, she wants to play an "unappealing" character. She's tired of being loved unconditionally. She wants to try something else.