Tamra and Eddie Judge From 'RHOC' Receive Tough Health News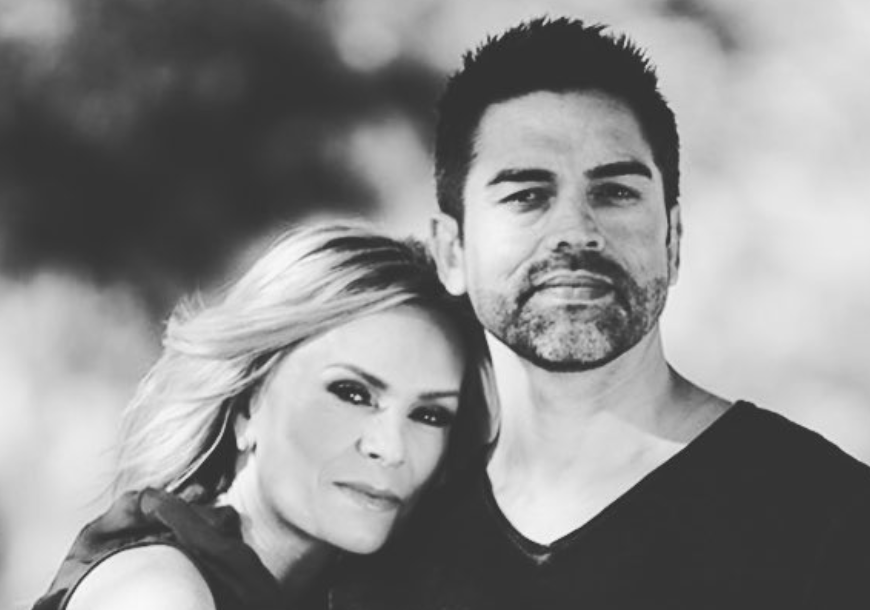 The last year has been scary for Tamra Judge from The Real Housewives of Orange County and her husband Eddie. The couple, who own fitness studio CUT Fitness, discovered Eddie had a serious heart condition called Atrial fibrillation (Afib), which is an irregular heartbeat.
Eddie, who was in the best shape of his life and a fitness instructor, underwent a cardioversion to correct the condition. Unfortunately the first surgery kicked off a series of endless procedures.
The couple was optimistic after each procedure Eddie could finally return to his old life but were often disappointed. He had to significantly reduce his workouts, live on medication and constantly be monitoring his heartrate.
Eddie's condition improved this fall
Eddie underwent cardioversions and ablations, a surgical procedure that builds scar tissue inside the heart. Tamra told ET he had six heart procedures, two of which were invasive.
"And then, you have to stay on medication," she continued. "He's been on heart medication, beta blockers, blood thinners for nine months now. Then you have wait three months to see if it worked. So, it's a process."
In September, Tamra posted a picture of Eddie smiling with his doctor. "HANK YOU for all your prayers, messages and calls. But most of all thank you Dr. Andrea Natale & team for working so hard to fix my husband. It's been a long road and lot more difficult than anyone expected, confident this did the trick. Now it's time to let your sweet heart heal my love." The couple then filled their Instagram with pictures of bike rides and Eddie seemed to return to his workouts and teaching.
The couple holds their breath
As Tamra said, Eddie had to wait for three months to see if the process worked. The couple actually took about five months off to test Eddie's heart. An anxious Tamra posted to Instagram that her husband seemed nervous.
"Hoping for good news. it's been 5 months since his last ablation and he's been feeling so much better. Today the doc will scope his heart to see if his appendage is working properly & he can go off medication. If it's not working the appendage will need to be closed (another procedure) and he stays on meds. @eddiejudge must be nervous because his heart is playing all kinds of tricks right now."
Unfortunately they did not receive the news they wanted
Hours after Eddie had his scope, Tamra once again, took to Instagram. "Not the news we were hoping for. We will keep fighting this fight. thank you for all the love. @eddiejudge you have my heart."
No doubt the couple is feeling devastated as Tamra expressed her exhaustion and despair only a few short months ago. ""You know, at the very beginning I was like, 'Oh, we're gonna get over this,'" she told ET in September. "And now, I'm really starting to get scared. Is this your life now? And we just don't know … if this ablation didn't work, they have to go into another area of the heart that they don't like to go into."
Fans shared their support upon learning of Tamra's news. "Continuing to pray for Eddie. Miracles still happen today," one fan wrote. Many sent well wishes, prayers and support.
Check out The Cheat Sheet on Facebook!