Is Tamra Judge Pregnant? 'RHOC' Star Has Baby News
Tamra Judge from The Real Housewives of Orange County is one of the show's most controversial figures. The Bravo star has been feuding with her co-stars throughout season 14 of the reality series. As one of the most beloved housewives, she also leaves time to connect with her fans. She recently left some of her followers questioning if she was pregnant and we now know why.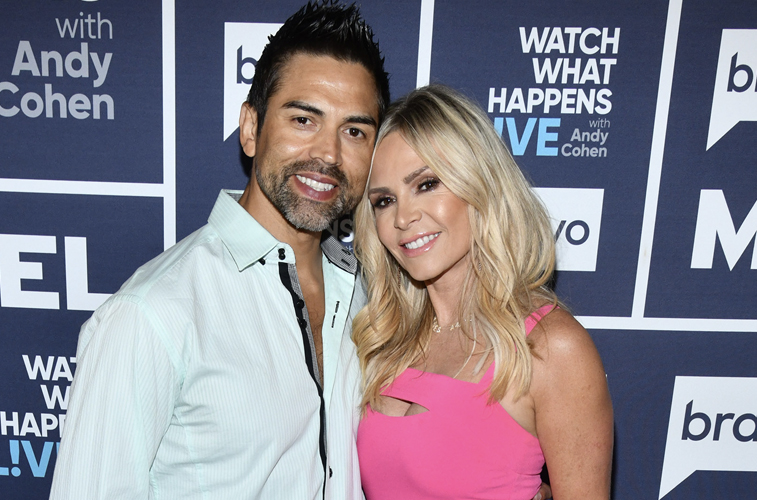 Tamra Judge wants more kids
Judge is one of the most opinionated cast members of RHOC and is not afraid to keep it real. Over the weekend she did a Q&A on her Instagram account where she answered fan questions.
One of her followers asked if she would have another baby with her husband Eddie Judge. "Absolutely," she replied enthusiastically. "I talked to [Eddie] about adoption the other day. Our lives are so busy and Sophia is 14. It would be hard but doable."
The fitness enthusiast has the desire to raise another child with the husband she married back in 2013. Judge has three kids from previous relationships: Ryan Vieth (33), Spencer Barney (19), Sidney Barney (20), and Sophia Barney (14).
Tamra Judge and communicating with her kids
Judge recently revealed in an interview that she has a great relationship with her children. She told People that her best quality as a mother is that her kids are not afraid to talk to her about anything.
"If it's my 19-year-old son, we talk about girl problems. If it's Sophia, she's 14, now she wants to talk about makeup and nails and what happened at school," Judge said. "They're very open with me — maybe a little too open."
Recalling her own youth, Judge said she was not that open with her parents as her children are with her.
"I was the total opposite with my parents. We didn't talk about anything," she added. "So I made sure with my children that they felt comfortable. I'm not gonna judge them. They're not gonna get in trouble for telling me something that happened."
Tamra Judge's rocky relationship with Kelly Dodd
On the Bravo reality series, Judge has not had the best relationship with Kelly Dodd. Although they both started off season 14 in good terms, that all went downhill as the season progressed. A fan was brave enough to ask Judge if she regretted defending Dodd from rumors at the beginning of the season this year.
"No, because I felt bad for her," Judge replied on her Instagram Stories. "I don't pick favorites when it comes to the show. I'm paid to have an opinion and I'm usually on the morally correct side. If I do something stupid, I expect to be called out and I will do the same."
There is one thing that Judge has on Dodd and it's her "same stupid canned jokes every year." Judge also revealed that she doesn't like how she's "being portrayed at all. It's very upsetting to me and not accurate."
Even though both Real Housewives stars don't see eye to eye, Judge does acknowledge that Dodd is great television and denied wanting to get her fired.
"I don't really have the power to fire or anything like that, but I think Kelly's probably good TV. People like to watch her act out," she told Life & Style.
As an opinionated housewife, we are sure to see more of Judge this season of RHOC as the show continues to air on Bravo every Tuesday night at 9 p.m. ET.