Tamra Judge From 'RHOC' Questions If Bethenny Frankel Was Fired From 'RHONY'
Tamra Judge from The Real Housewives of Orange County is not biting her tongue when it comes to Bethenny Frankel. The fitness guru is not too sure that former The Real Housewives of New York City star left the show on her own accord. Instead, Judge has put into question if the Skinnygirl founder was fired from the Bravo reality series.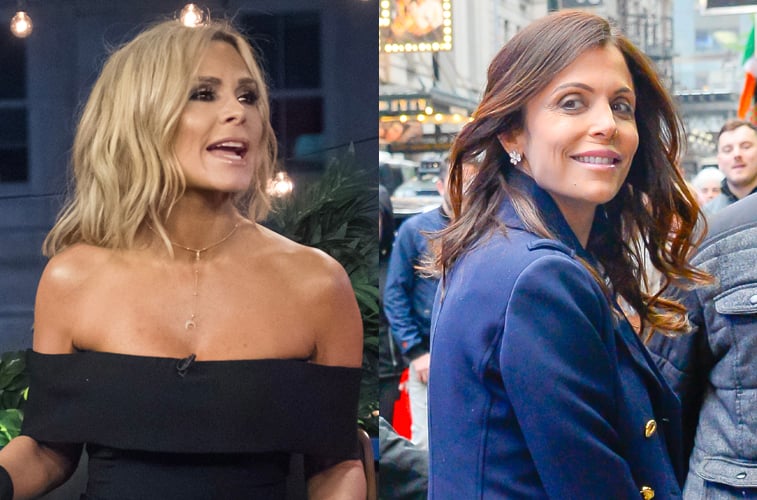 Tamra Judge has no shame
Judge has been putting her life out there for RHOC fans since 2007 when she joined the reality show during Season 3. The outspoken O.C. resident has no filters and even revealed how her application process for the series was like.
"There was an online application, so I was very obnoxious," she said during an interview with E! News. "Like sex?' I'm like, 'Often.' And so they called me the next day…"
Another subject that Judge has no shame in voicing her opinion on, is other housewives. After Frankel quit RHONY, the RHOC star is not sure that she was actually fired.
"I kind of think of it, you know, as a cast member, was there a negotiation situation? Was she fired?" she questioned. "I don't know. I mean, I know when I get fired, I'll have a sign that says, '[Andy Cohen] fired me.' Like, I will have no shame in my game."
In an excerpt from that same interview, Judge went into more details and even mocked Frankel for her announcement.
"I hate when a housewife either gets fired or says she quits… When they go on record [and] say, 'I just need to spend time with my kids,'" she told the E! show. "[I'm] just like, 'Really? Because you weren't spending time because we work three hours a day?'"
"I need to spend some quality time with my children. Or the drama is just too much for me, I can't stand the toxic environment".
How did Bethenny Frankel quit 'RHONY'?
Frankel's exit from RHONY was a complete surprise not only to fans but her fellow co-stars as well. The business guru sent out a statement confirming she was leaving the reality show just ahead of the start of the Season 12 production.
"I have decided to leave the 'Housewives' franchise to explore my next chapter," Frankel said in a statement via Variety. "It's time to move on and focus on my daughter, my philanthropy and my production partnership with Mark Burnett, producing and starring in shows which represent a shift in the conversation for women. With the changes in modern culture, I want to highlight the strength, confidence and unstoppable power that women have."
"My experience at Bravo has been an incredibly magical ride. I am so grateful to them for highlighting my entrepreneurialism and allowing me to pave the way for many women to achieve their goals. I am excited for my future. The best is yet to come."
Tamra Judge in the middle of more feuds
Judge has issues with her RHOC co-stars and she is also piling on feuds with housewives from other franchises. If Frankel was not enough, Judge weighed in on Camille Grammer's drama on The Real Housewives of Beverly Hills. The latter blamed Kyle Richards as the reason behind her not being asked back to the show.
"I wasn't asked back. It's fine. I did my time on the show. And it's Kyle's show," Grammar replied, in a now-deleted Twitter comment, to a fan asking where she was.
In reply to another fan, she tweeted: "It was up to Kyle. I'm really fine. After the reunion, I didn't want to come back. It was an awful experience."
That's when Judge interfered and gave her insight on the subject.
"Such bulls**t. It doesn't work like that," she wrote in a deleted comment. "We have [the] same production company and that's not that story I heard. When you're not friends with any of the cast they have no other choice but to let you go. No cast member has the power to fire someone."
Grammer fired back explaining that Richards had a development deal with Bravo. After changes to the initial idea for the project was changed, executives established the Beverly Hills franchise of The Real Housewives series. Hence, that is why Grammer claims "it's Kyle's show."