Tamron Hall and This High-Profile Celeb Kick Off Their Talk Shows on the Same Day
Former Today Show co-host Tamron Hall is gearing up for the launch of her new talk show this September. She's been busy in her personal life as well, marrying Head of Music Talent at Primary Wave Entertainment Steve Greener earlier this year, and then welcoming their first child, son Moses, in April.
Another famous figure is also premiering a talk show next month. Though both programs are syndicated and will air at varying times in a host of markets, comparisons between the two are sure to come up.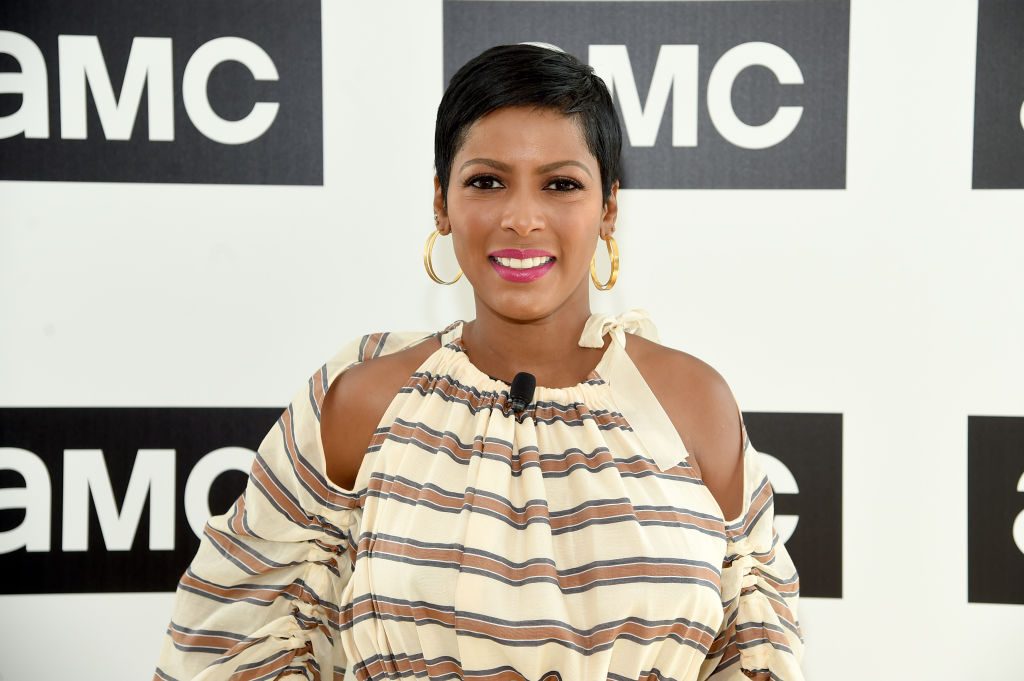 Fellow Texan
According to Fort-Worth Star Telegram, Hall was born in Fort Worth, Texas. Grammy-winning singer and coach on The Voice Kelly Clarkson is also from Fort Worth and coincidentally, launches her own talk show the same day as Hall – September 9.
"I love communication and I feel like there's a lot of brokenness with that in the world right now and there's so much division," Clarkson said, according to Country Living. "So I do want my show to be just really inclusive and about connection."
Ironically, the two shows are scheduled in the same time slot on different stations in their hometown, where they will be vying for viewers. Hall appears to be unfazed by the competition. "There's room at the table for another Texan," she told Fort-Worth Star Telegram. Hall's show is produced by yet another Texas native, television veteran Bill Geddie, co-creator of The View.
Her 'Today Show' exit
Hall has dropped hints here and there about her exit from NBC's Today Show in 2017 being a bit under duress when it was announced that Megyn Kelly was coming to the network and taking over Hall's time slot. Kelly show was short-lived and was pulled after only one year.
The former co-host recently commented that she is pleased with her choice to Today. "Megyn's success or not, I already knew they made the wrong choice when I left the door … so I would never measure myself by her success or perceived lack thereof … whether that show made it or not, I knew I was making the right decision for me. I didn't know what could come after leaving that situation. I'm glad and fortunate this is the end result," Hall said, according to USA Today. 
The trailer for her show Tamron Hall recently dropped and possibly made reference to her departure from the morning program, showing Hall walking backstage with a voiceover saying, "Tamron Hall is from a little town in Texas… She got married and had a baby at 48… Her grandfather was a sharecropper… They took away her dream job."
Going solo
Whatever may have happened in the past, Hall is clearly looking toward the future with her solo show. Variety reports that Hall is planning to have a strong personal component to the program, covering topics like work-life balance and social media shaming, which she has personally experienced.
"I want to talk about the mommy shaming, but I also want to talk about how it felt to be a non-mom, and then have the moms over saying, 'Well, we're Team mom.' And I'm sitting over there like, 'Wow, I can't, I can't come?'" Hall told Us Weekly. "So for me, this show gives us an opportunity to talk about the facets of life — from my own personal experiences, and from people who are going through things that I may not have thought of… We can respect each other and sometimes — guess what? We'll end it where we don't agree! Or maybe we learned from disagreeing."
Watch the premieres of Tamron Hall and The Kelly Clarkson Show on September 9!