What is Tan France's Net Worth? Here's How the 'Queer Eye' Fashion Expert Makes His Money
He has perfect hair and a great fashion sense to match. Tan France is one of the Fab Five members from the Netflix original series, Queer Eye. What is this fashion expert's net worth? How does Tan France make his money? Here's what we know about this fashion designer, author, and LGBTQ+ personality.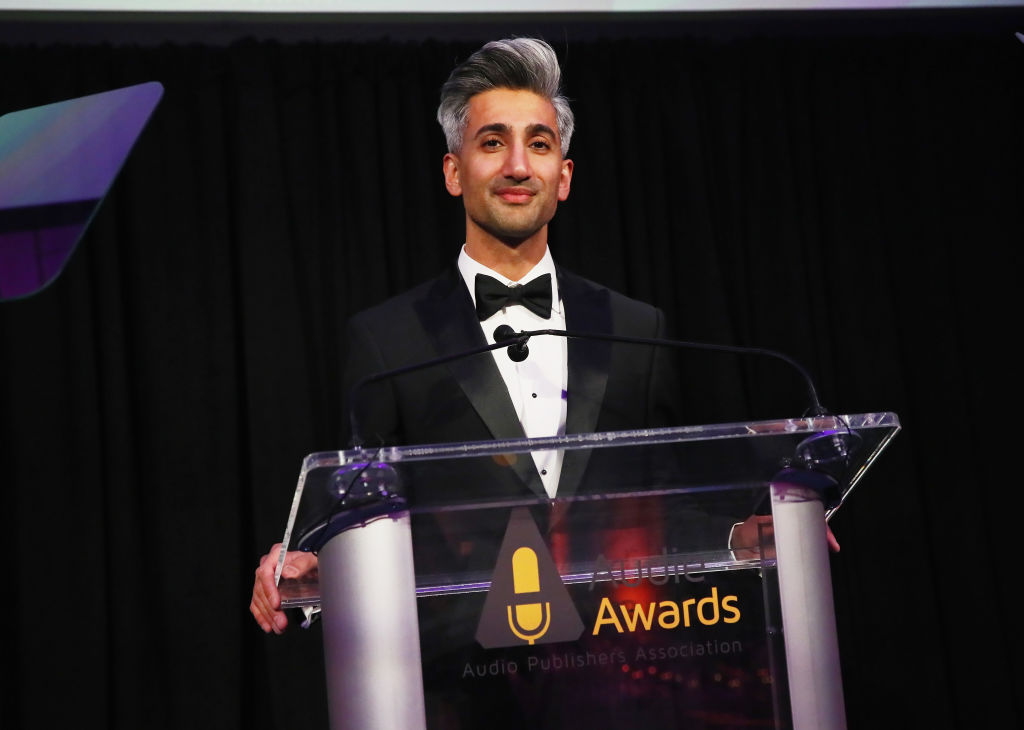 Tan France is the fashion expert on Netflix's original series, 'Queer Eye'
He's the shady and sassy fashion expert on Netflix's original series, Queer Eye. Known for his french tuck, perfect salt-and-pepper hair, and killer dance moves, Tan France became a member of the Fab Five in 2018, when Netflix first premiered their Emmy-award winning television show. Since then, he's appeared in four seasons of Queer Eye, in addition to the special mini-series, entitled Queer Eye: We're in Japan.
Aside from that, Tan France is the host of the YouTube series, Dressing Funny, where he appears alongside comedians including Tina Fey and Big Mouth's Nick Kroll and Andrew Goldberg. During an interview with NPR, Tan France discussed why he almost didn't audition for this Emmy-award winning television series.
"I was worried about the people that I know and love being attacked by people within our community," Tan France said. "I wasn't concerned about what Caucasian people might think of it, necessarily. It was what my own people would think of it, that they would be concerned that my family have a gay man who's very openly gay, very unabashedly gay, so publicly."
Tan France also wrote the novel, entitled 'Naturally Tan: A Memoir'
Aside from his work with Netflix's Emmy-award winning series, Tan France is the author of the Sunday Times bestselling novel, Naturally Tan: A Memoir. There, the fashion expert discussed his life moments. From experience meeting the other Fab Five members to his life as a Muslim after the September 11th terrorist attacks, some commended the author on his candidness surrounding difficult subjects.
"On the anniversary of 9/11, I see the words 'Never Forget,'" reads an excerpt from Tan France's book. "I understand that sentiment. I completely agree with honoring those who lost their lives. But there is another side to this, too. It means we never forget to see my people as a potential threat."
What is Tan France's Net Worth?
According to Celebrity Net Worth, as of 2018, Tan France's net worth is an estimated $3 million. This is the culmination of his earnings from Queer Eye, his memoir, and his work as an English fashioner designer. Before he was even a personality on Queer Eye, Tan France's family had their hands in the fashion industry. His grandparents owned a denim factory in Pakistan, even creating the clothes worn by Walt Disney's family.
Additionally, Tan France's partner, Rob France reportedly works as an illustrator. During a 2015 City Weekly interview, he explained he worked as a pediatric nurse, who occasionally worked in the arts.
Episodes of Queer Eye, including their recently released mini-series Queer Eye: We're in Japan, are available for streaming on Netflix. Tan France's book, Naturally Tan: A Memoir is available for purchase at Amazon, Barnes and Noble, and most major bookstores.