Taraji P. Henson Discusses "Growing Up in the Hood" and Her "Creative Imagination"
Taraji P. Henson – Empire's Cookie Lyon and star of What Men Want – is at last climbing the ranks of Hollywood and gaining recognition for the acting prowess she's been serving up since 2001's Baby Boy.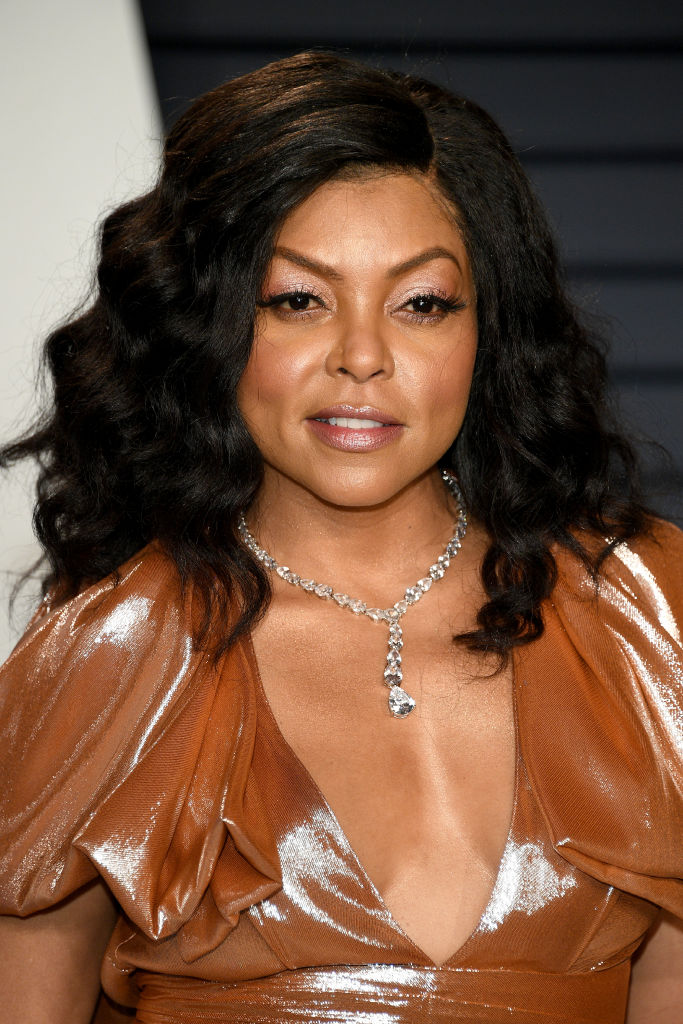 Henson, most recognized for her leading role on Empire, is a Golden Globe winner and Oscar nominee who has starred alongside some of the most accomplished actors in the industry. While often playing a supporting character, Henson has recently begun landing the lead parts she rightfully deserves.
Before playing Katherine Johnson in Hidden Figures and Mary in Proud Mary, she starred in Think Like a Man, The Curious Case of Benjamin Button, and Hustle and Flow.

In a recent interview with Third Coast Review, Henson discussed her most recent film, What Men Want, and her tumultuous journey to stardom. She stated:

"I come from theater, so when I came into the film industry, the note was always "Can you make it a little smaller?" [laughs] And I grew up watching Carol Burnett, Lucille Ball, "Solid Gold," Flip Wilson. Back then, we had a 13-inch, black-and-white tube television, so you had to get up on that thing. I was so intrigued with comedy, and I always wanted to see what their faces were doing, and my mom was like "You're not made of glass. Sit down!" I guess because I grew up in the 'hood—life in the 'hood ain't easy. I was an only child and didn't have a lot of people to play with, so I had this really creative imagination. I just loved to laugh and loved comedy; it was an escape for me. I even talked my father into taking me to see Richard Pryor: Live on the Sunset Strip when I was nine. He said, "Don't tell your mother." That's good stuff."


Third Coast Review

While it took years for others to see in Henson what her manager saw immediately, according to the interview with Third Coast Review, Henson's dedication to the journey has proved worthwhile.

Taraji P. Henson: The early years

Taraji P. Henson attended Howard University where she studied film and acting. Making guest appearances on several TV shows post-graduation, she landed her breakout role in Baby Boy. Working alongside Tyrese Gibson, she played the girlfriend who later became the wife.
While Tyrese Gibson's career skyrocketed soon after this performance, Taraji. P Henson would have to jump through a few more hoops before reaching household name status. In 2005, four years after Baby Boy premiered, Taraji P. Henson played a sex-worker in Hustle and Flow.
While receiving critical praise for her performance in Hustle and Flow, starring as the single mother of a disabled child in 2008's The Curious Case of Benjamin Button put her on the map; she earned Oscar, SAG, and Critics Choice nominations for her performance.

Soon after Benjamin Button came The Karate Kid and Date Night, which premiered in 2010. Once she landed Think Like a Man (2010) and Think Like a Man Too (2014), doors started to open for her; she earned her lead role in Empire in 2015, and the rest is, well you know the saying.
Taraji P. Henson to star in 'The Best of Enemies'

Taraji P. Henson is set to star as civil rights activist Ann Altwater in The Best of Enemies, coming to theaters later this year.
Altwater goes head-to-head with Ku Klux Klan leader C.P. Ellis (Sam Rockwell) in the movie based on the true story and book by Osha Gray Davidson titled The Best of Enemies: Race and Redemption in the New South.

Set in the 1960s, Altwater trades her day-to-day life as a domestic housewife to join the civil rights movement and fight for public school integration. Biopics tend to do well at the Academy Awards – think Bohemian Rhapsody, The King's Speech, Lincoln, Gandhi –  so maybe Henson will take home the most coveted prize in the industry come 2020.