Taraji P. Henson Explains Why 'Empire's' Cookie Lyon Is So Popular
Taraji P. Henson – destined to be Hollywood's 2019 "it" girl – recently starred as the title character in What Men Want: a gender-swapped reimagining of the 2000 film starring Mel Gibson and Helen Hunt.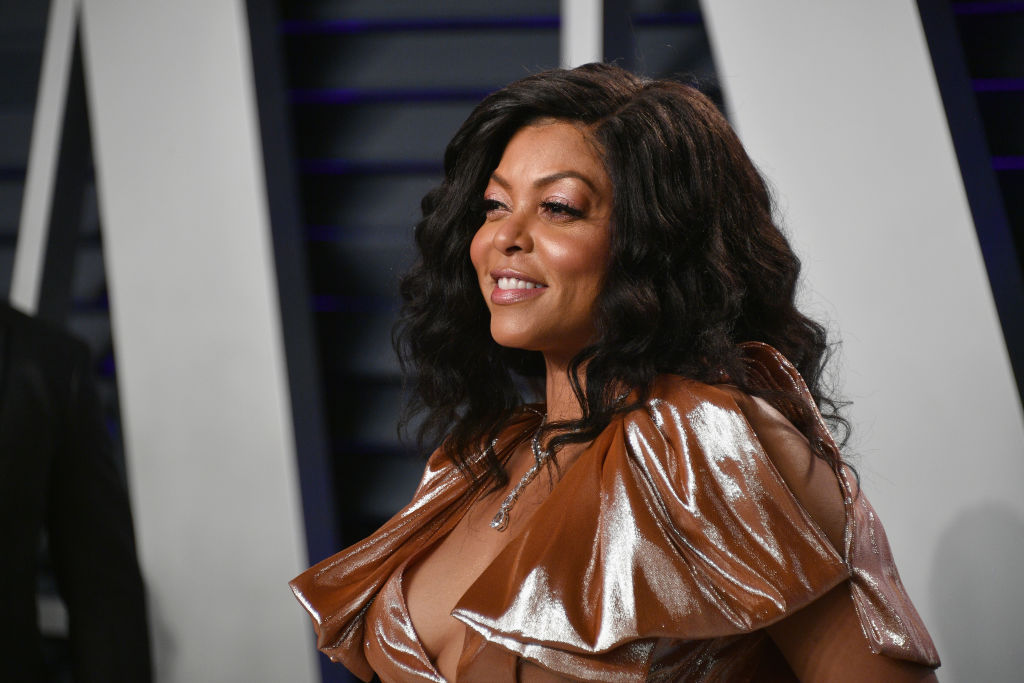 Set to appear in The Best Of Enemies as real-life integration activist Ann Atwater later this year, Taraji P. Henson has gone from TV star to leading lady. Hopefully, just like her biopic predecessors – Rami Malek in Bohemian Rhapsody, Ben Kingsley in Gandhi, or Colin Firth in The King's Speech – this upcoming film will bring the actress her first Oscar.
These lead roles, though well-deserved, are exceedingly delayed. Taraji P. Henson has stolen the spotlight in several supporting roles; however, it took Hollywood a little while to catch on to what fans have known for over a decade. Anyone who saw Henson in Talk to Me or Baby Boy saw talent deserving of center stage.
Henson discussed Cookie Lyon in a recent interview

On a press junket for What Men Want, Taraji P. Henson was asked about her iconic role on Fox's Empire, and why she thinks Cookie Lyon receives so much admiration and social media attention. She stated:

"I thought one of my movies would make me a star. Not Cookie, who beats her kids with a broom and went to jail for selling crack. Wow. OK, people, that's what you want…She's all about living your 100% truth."


The Guardian

While admitting that Cookie Lyon may not be the best role model, she is sincere. Lyon retains a great degree of conviction and always remains true to who she is, and that, no matter how it is delivered, is an attribute to admire.

What Taraji P. Henson has in mind for her next role

While Taraji P. Henson is grateful for her acclaimed reception as Cookie Lyon, she expected a different character to catalyze her stardom. When asked about roles she would like to play moving forward, Henson didn't hesitate for a minute. Pulling from all genres, Henson told The Guardian:

"I wanna play a wizard! A warlock! Put makeup on me. Make me a long-nosed witch, some Harry Potter fantasy thing. Take me out of my body. Make me fly. Put me in a muscle suit, a mask, put me in a – I don't know – a fatsuit. I'll play Jabba the Hutt. I'll play anything!"

Given Henson's focus on the fantastical, it's surprising that she didn't try to snag a role in the upcoming Artemis Fowl movie. From fairy commanders and goblin rebellions, the film would have likely provided her with some prosthetics and intricate makeup.

Though Henson is reportedly a huge fan of the Harry Potter series, the only thing coming close to that right now is the Fantastic Beasts franchise, which, as well all know, doesn't retain the same degree of magic as its predecessor.

Give Henson a fancy costume and an Oscar already

Henson, from her stellar performance as Cookie Lyon on Empire to her performance in Hidden Figures and her Oscar-nominated turn as Queenie in The Curious Case of Benjamin Button, has proved her acting chops. If she wants to be a witch, just remake Hocus Pocus and give her a prosthetic nose and a hat! It's the age of reprisals, remember?

Whether Henson gets to play a warlock in the near future is still unknown; however, it's time for this actress to thank the Academy. Hopefully, with The Best of Enemies, Taraji P. Henson will get her chance.