Tarek El Moussa From 'Flip or Flop' Has This Advice for a Fan Who's Having a Tough Time
Tarek El Moussa has turned his life around. After battling cancer twice and going through a high-profile divorce from his wife and business partner Christina El Moussa (now Christina Anstead), the HGTV star is in a good place. He has a new show on the horizon, Flipping 101 w/Tarek El Moussa, and a new girlfriend, Selling Sunset star Heather Rae Young. Now, he's focused on living his best life — and he has some advice for a fan who is experiencing a rough time. 
Tarek El Moussa says his new girlfriend helped him change his outlook
In a Dec. 6 Instagram post, El Moussa, 38, wrote that "life has been pretty tough on me since 2013." He said that he "hit my rock bottom years ago and found myself lost and alone." But despite those feelings, he believed life would improve, and it eventually did. 
"I'm happy to say it got better :) like way freaking better," he wrote. Finding love with his new girlfriend was key to him embracing a new outlook, he's said. 
"Physically, spiritually, mentally, I was so broken," the Flip or Flop star told PEOPLE Now in August 2019. "I just never really thought I would open up to someone again. I never thought I would be vulnerable again."
"I saw [Young] one day…and right when she smiled, I just lit up inside," he added. "She's so amazing and supportive and strong. She makes me feel better. She makes my life better."
Now, the couple is focused on having enjoying life.  
"After all the hardships that I've experienced, and there's so many ups and downs in life, sometimes having fun is like the best medicine," he told PeopleTV's Reality Check. 
A fan who's going through a tough time asks for advice
El Moussa's newly positive outlook is on full display on his Instagram, where he often posts about Young, his kids from his first marriage, and his work with HGTV. So when a fan shared that he was having a difficult time, El Moussa took a moment to respond with some kind words and advice. 
"I wanted to message you because I am beyond lost in life. I don't know where I'm going or what I'm doing," the person commented on El Moussa's Dec. 16 Instagram post. They went on to say that they can "barely afford to survive" and that due to a tough year, they "had to basically start all over."
The commenter said that people were advising them to take a leap and try something new, but they were feeling unsure about what step to take. "[S]ome are telling me to get a certificate or a license.. but in what? @therealtarekelmoussa do you have any advice or anything that can help me? Thank you," they wrote. 
'Try sales,' says El Moussa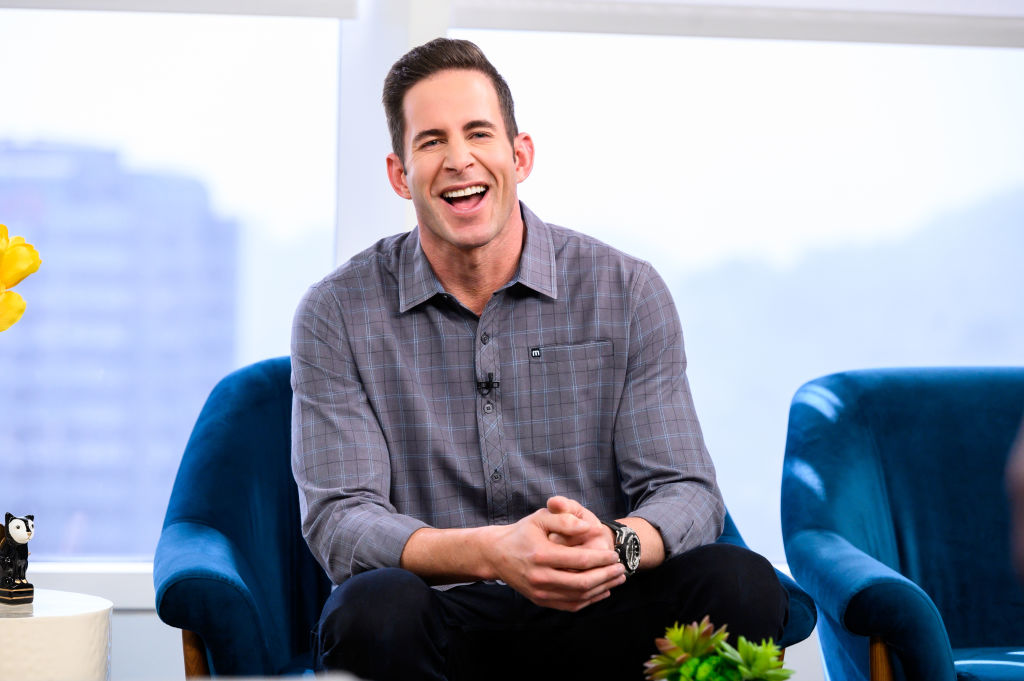 El Moussa responded to the commenter with some specific advice: consider a career in sales. 
"[T]ry sales!" he wrote. "It's a test of what you are capable of. Get a sales job. Be The first one in and the last want to go home. Your daily goal is to talk to more people than anyone else. Don't worry about making sales worry about making contacts and the sales will come try it." 
In follow-up comments, the HGTV star got more specific, suggesting that the person pursue a sales job with "a base to start to build your confidence … try cars or something with decent volume and a decent price tag." Real estate, he noted, would be risky to start with because it's harder to sell. 
"[Y]ou need to build your confidence first," he wrote. 
Fans who want to get more of El Moussa's advice can tune into Flipping 101 w/Tarek El Moussa. In the show, El Moussa will mentor novice real estate flippers and help them learn how to successful buy, renovate, and sell homes for profit. It will premiere in early 2020 on HGTV.