Tarek El Moussa on Ex-Wife: 'Our Relationship Is Better Than It's Been in a Long Time'
For fans of HGTV's Flip or Flop, watching Tarek El Moussa and Christina Anstead go through their divorce was difficult. After years working together on the show, it came as a shock to many viewers that their marriage was over. For a time, that also meant the end of Flip or Flop. But now, El Moussa and Anstead have been getting along so well that they're able to work together again. How did they do it? Here's what we know.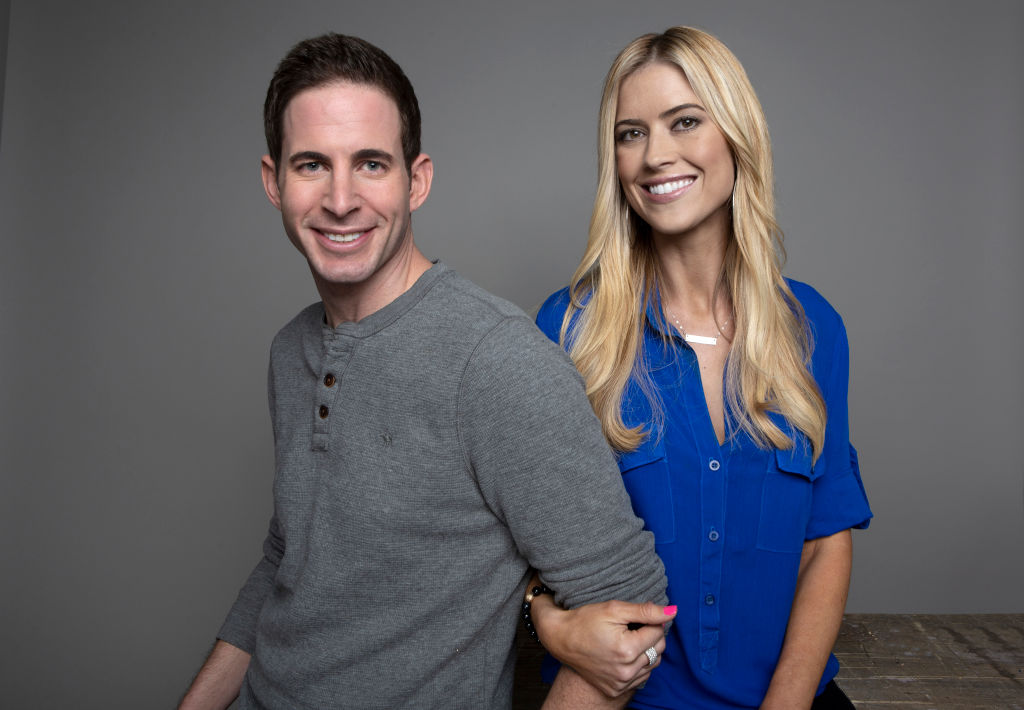 Tarek El Moussa and Christina Anstead had a difficult divorce
After seven years of marriage and a shared career, which included the hit HGTV show, Flip or Flop, El Moussa and Anstead had to call it quits. "Like any couple, we had our share of issues," Anstead told People about the divorce "But we went through a lot in a short amount of time."
They definitely did have a lot of challenges during their marriage. Not only were they dealing with the stress of their TV show, and learning to deal with fame, but El Moussa was diagnosed with cancer in 2013. During this time, they also welcomed their second child to the family. Although children are an amazing gift, they do add stress and responsibility.
"We weren't able to properly communicate anymore," Anstead continued to People. "It got to the point where we weren't even driving to set together."
Divorce is always hard, but this couple had to go through the entire experience in the public eye, which only amplified everything.
Tarek El Moussa and Christina Anstead are getting along better than ever
Things are really starting to turn around for both El Moussa and Anstead. In an interview with Entertainment Tonight, El Moussa explained that he and Anstead are "better than it's been in a long time." After taking a break from Flip or Flop for some time, their relationship has improved so much that the show is returning for the eighth season.
When asked what it was like filming with Anstead, El Moussa said, "At the beginning of the separation it was very, very difficult. It was like pulling teeth. But as you know, time heals things, and as we went it on it got easier and easier. Today things are great… I think we do a pretty good job."
One of the best things about continuing the show with his ex, El Moussa explained, was that now he's able to speak his mind about issues with their projects without having to worry about repercussions once they get home. Now, he's able to speak freely, and he loves it.
One of the most important reasons the couple has been working so hard at making their relationship better is the kids. At this point, they understand what a big impact their communication has on the kids, and they're willing to put in the work so that everyone gets along. "It's very important for our kids to know that even though we're not together anymore, we're still a family," El Moussa said.
He elaborated on this concept during an interview with Extra. El Moussa said, "Everything we do affects the kids, whether it's good or bad. So we're focusing on doing good things that will affect the kids in a positive way."
Tarek El Moussa and Christina Anstead are both moving on with other people
Now that El Moussa and Anstead have a civil relationship with one another, they've both decided to move on with other people. Anstead has already married Wheeler Dealers co-host, Ant Anstead, and the couple is expecting a child very soon.
El Moussa admitted to Entertainment Tonight that he was very surprised to learn about Anstead's pregnancy, but he's happy for her.
Of course, El Moussa has also moved on with a new girlfriend of his own. He told Extra, "I've been on my own for three and a half years, and I've finally met someone. She's amazing." The woman El Moussa is so excited about is Selling Sunset's, Heather Rae Young.
It's great that after everything El Moussa and Anstead have been through, they're finally moving forward and living a great life.