Tarek El Moussa's Girlfriend Reveals She Is 'Taught So Much Patience' From His Kids
It's not always easy dating a divorced man who has children. However, Tarek El Moussa's new girlfriend, Heather Rae Young, seems to be taking it all in very well. 
Young, who does not have kids of her own, recently revealed that she has a lot to learn from being around her boyfriend's little ones, and they have imparted on her many important life lessons.
Tarek El Moussa has two children with Christina Anstead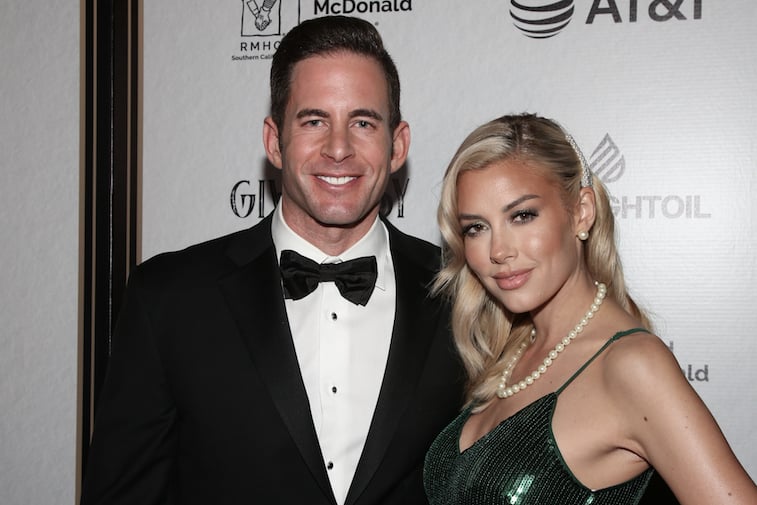 El Moussa and his ex-wife, Christina Anstead, married in 2009 – a few years before they began starring in HGTV's Flip or Flop together.
The couple's first child, daughter Taylor Reese, was born in 2010.
In 2013, El Moussa was diagnosed with testicular and thyroid cancer. This led El Moussa and Anstead to try in vitro fertilization for a second child. After a few attempts, Anstead became pregnant and gave birth to a son, Brayden James, in 2015.
However, El Moussa and Anstead's marriage suffered from a variety of problems. Flip or Flop was picking up in popularity, but the pair no longer felt like a marital unit.
They decided to separate in 2016, and their divorce was finalized two years later.
Tarek El Moussa started dating Heather Rae Young in August
In August 2019, El Moussa took to social media to reveal that he and Heather Rae Young had began a relationship together. Like El Moussa, Young is also in the real estate business and she appeared in Netflix's reality series Selling Sunset. She was also a Playboy Playmate several years ago.
"After more than 3 years on my own I'm so PROUD to say that this beautiful, sweet and talented young lady is my girlfriend!" El Moussa wrote of Young on Instagram.
He also admitted to followers that, after separating from his ex-wife, he did not think he could have such luck in the dating game, writing:
"I'll be honest and say I never thought I would meet someone special in my life after the last three years. Then…out of the blue @heatherraeyoung walked into my life. The first time I saw her smile she 'did that thing to my tummy' and I knew right away I needed to get to know her… so I asked her out!! She said yes."
Heather Rae Young have been 'taught so much patience' by Tarek El Moussa's kids
The relationship between El Moussa and his new love seem to be going well as his children have taken a liking to Young.
Back in September, El Moussa revealed that his daughter Taylor actually wanted to bring Young along on their daughter-father date. He shared that it had often just been him and Taylor going to their favorite steakhouse, but when she insisted on inviting Young as well, El Moussa's "heart melted."
In October, El Moussa also shared a video on Instagram of Young helping his children make cookies.
Recently, El Moussa, Young, and Brayden attended a soccer game to support Taylor. Fans saw a sweet picture of four-year-old Brayden sitting on Young's lap on El Moussa's and Young's Instagram pages. Although El Moussa mostly captioned his picture with words about how proud he was of Taylor, Young used the opportunity to share a bit about her relationship with the children.
"While [Taylor] played I bonded with handsome Bray," Young wrote. "Being around the kids has brought me so much joy and taught me so much patience."
While Young did not elaborate on how exactly Taylor and Brayden have taught her about patience, many parents and parenting experts agree that having patience is very important when interacting with kids, especially since these youngsters do not see the world the same way as adults.
Since Young does not have children of her own, it's clear that the 32-year-old is beginning to learn a lot about what it means to take care of kids by being around El Moussa and his family.