Taron Egerton Deserves to Win an Oscar for 'Rocketman'
Back in 2015, Taron Egerton was the fresh-faced breakout star of Kingsman: The Secret Service. Yet, over the past few years, the actor has proven himself to be a versatile talent. Egerton has shifted from cheeky comic book action to drama and comedy with ease.
However, Rocketman — one of the year's most vastly underrated films — takes his career to exciting new heights. As music legend Elton John, Egerton delivers a career-defining performance that deserves to be an Oscar frontrunner this awards season. Let's discuss why his role is such an achievement.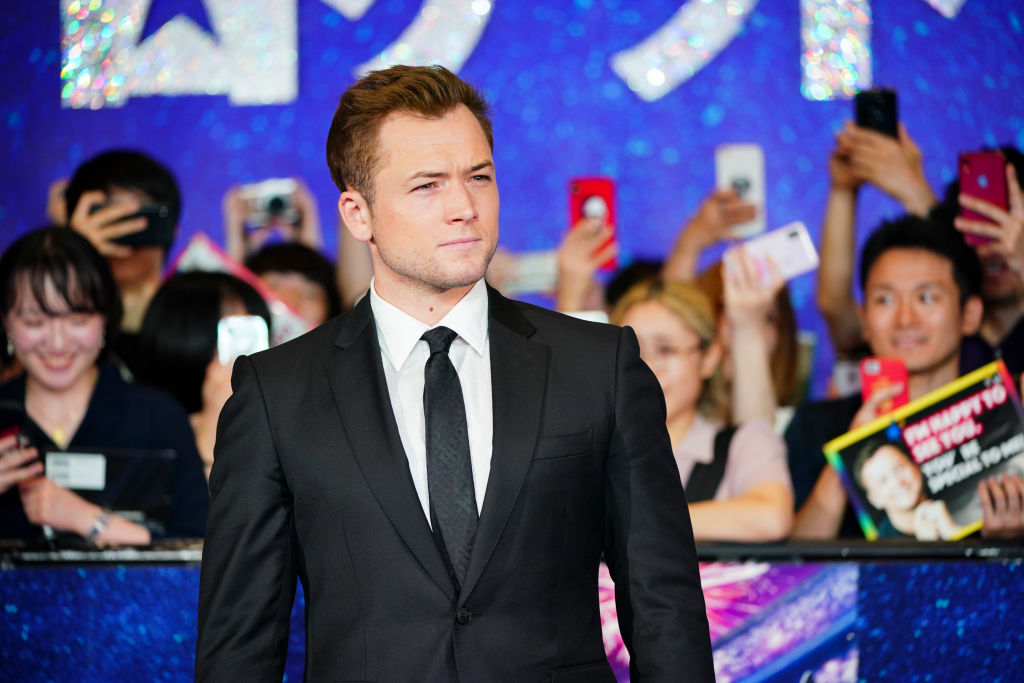 Creating a distinctive take on Elton John
Playing a pop cultural figure as prominent as John would be difficult for any actor. After all, audiences already have a vision in their mind of what the character should look and sound like. But actors who steer too close to that image risk turning their performance into an impersonation. Rocketman takes the opposite approach and opens up a new generation of fans to John's legacy.
Sure, Egerton's hair and makeup help him recreate John's appearance in his younger years. Yet, his attitude, mannerisms, and general demeanor go deeper to capture the man's essence. Egerton isn't concerned with replicating John exactly but bringing the emotional truth of his story to life.
In doing so, this intensely raw tale of John's struggle with fame and addiction becomes even more powerful. Viewers aren't watching Egerton pretend to be John. Rather, Egerton's John is a complex character in his own right, one that doesn't rely on audience foreknowledge to keep viewers engaged.
Taron Egerton does all his own singing
With any music biopic, one of the big questions is always how the soundtrack itself is handled. In the case of Rocketman, Egerton does indeed do all his own singing. Fans of musical animated hit Sing know he is capable of taking on John's music. But more than how well he sings, Egerton impresses with how he does it.
Musically too, Egerton makes classic tunes like "Your Song" and "Tiny Dancer" his own. He doesn't attempt to sound identical like John but reinterprets this timeless music for the context in which it's used in the film. With this decision, director Dexter Fletcher proves how much confidence he has in Egerton and the story his film tells.
Rocketman's musical numbers also highlight the extreme disparity between the joyous, flamboyant stage persona John cultivated and the downward spiraling of his personal life. In both respects, Egerton's performance ushers viewers into the hopelessness he endures and, ultimately, his will to survive through it all.
Will 'Bohemian Rhapsody' hurt his chances?
Upon its May 2019 theatrical release, critics were hailing Egerton as a frontrunner for the Best Actor Oscar next year. But the awards buzz surrounding Rocketman has cooled somewhat since. Paramount — the studio behind the film — isn't giving up just yet though.
To drum up awards consideration, Paramount recently hosted a screening of the film at the Greek Theatre in Los Angeles. Egerton and John even performed together at the event, something they've previously done to promote Rocketman. But will it be enough? Some pundits are convinced that Rami Malek's win for Bohemian Rhapsody may hurt Egerton's chances.
Despite the praise Rocketman has received, the Academy might hesitate to reward two Best Actors for music biopics back to back. Moreover, both Bohemian Rhapsody and Rocketman center on flamboyant 1970s icons who struggle with addiction and their own sexuality. If Egerton triumphs, would this feel like a lazy choice on the Academy's part?
Then again, the Oscars are typically drawn to real-life stories in general. While Bohemian Rhapsody's chances were bolstered by its monstrous box office take, Rocketman hasn't proved to be nearly as divisive among critics. So perhaps Egerton will make it to the podium next year, after all.
We'll find out when the Academy Award nominations are announced on January 13, 2020.