Taylor Swift Isn't On the 2020 Oscars Shortlist — Here's Why 2021 Might Be Her Year
She's primarily known as a singer and songwriter, but Taylor Swift has a few other skills under her belt. Did you know she has an Emmy Award? And though it's not for acting, she's done quite a bit of that, too (see: the new debacle that is Cats). And if that's not enough, the might be an Oscar in her future. Read on to learn more.
Taylor Swift has won many awards in the past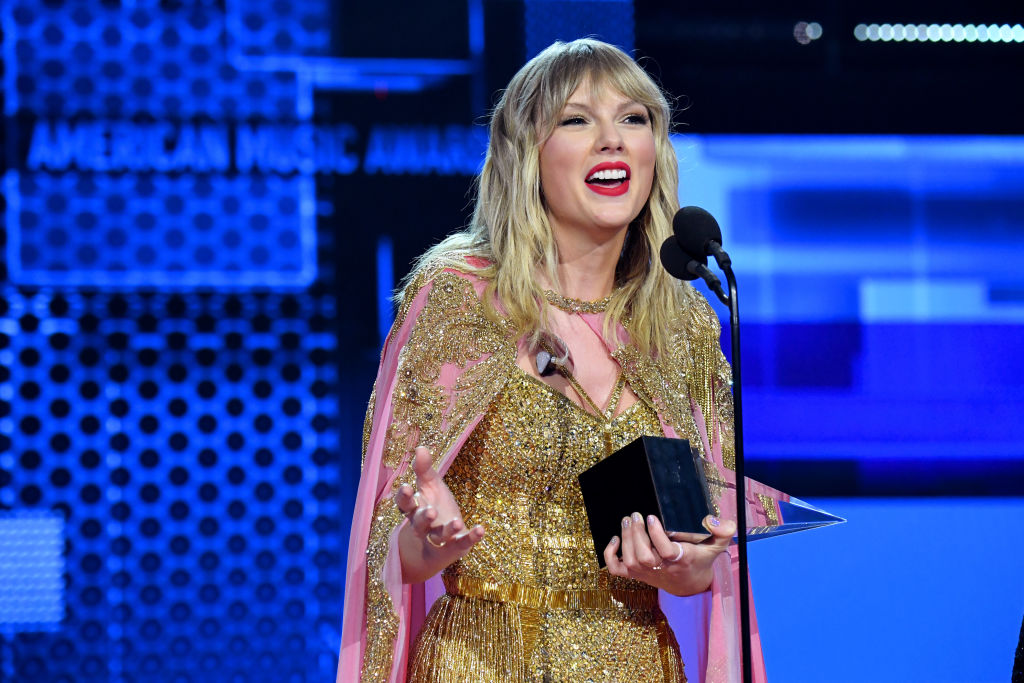 You can't say that Swift hasn't won her fair share of awards over the years. She's taken home a total of ten Grammys, her first for her second album, 2010's Fearless, which won both Album of the Year and Best Country Album.
Swift has also won 29 American Music Awards, the most of any single artist ever. For this, she took home the Artist of the Decade Award at the 2019 ceremony. She also performed a medley of hits past and present.
She is up for a Golden Globe for 'Beautiful Ghosts'
Swift has also been nominated at awards shows outside of the usual spheres. She recently received her third Golden Globe nomination for Best Original Song – Motion Picture. Swift wrote "Beautiful Ghosts" with Andrew Lloyd Webber for the film adaptation of the musical Cats.
Being able to work with the composer of the musical was "one of the most fun, fulfilling creative experiences" of her life, said Swift. At the Cats movie premiere in New York City, she talked about being nominated, calling it "a huge thing" and added that they're "so stoked" to attend the Golden Globes in Jan. 2020.
The 'Cats' song didn't make the 2020 Oscars shortlist
It happens fairly often that Golden Globe winners in movie categories go on to win — or at least, be nominated — at the Oscars, which comes a month or two later. Unfortunately, that won't be the case for Swift this year, because even if "Beautiful Ghosts" wins, it's not on Academy's shortlist for Best Original Song.
The Academy released its list in Dec. 2019. Among the 15 songs are "Into the Unknown" from Frozen 2 and Beyonce's "Never Too Late" from The Lion King. Cats is up for the nomination in one category: Best Visual Effects. However, given the controversy surrounding it, we have a feeling it won't earn a nomination.
Why Swift could win an Oscar in 2021
No, Swift won't be nominated for an Academy Award this season. However, there is the possibility that her turn at the prestigious awards show could be right around the corner. Though not in the category that you might expect to see her in.
When she released a statement regarding her AMAs performance and her feud with Scooter Braun over her masters, Swift revealed that she was working on a documentary. Taylor Swift: Miss Americana will make its debut at Sundance in Jan. 2020 before it is released on Netflix.
A debut at a prestigious film festival like that means it's bound to have Oscar buzz surrounding it. We can't wait to see if Swift gets a nomination in 2021.