Taylor Swift and Andrew Lloyd Webber Write New Song For 'Cats'
Every Taylor Swift fan knows that the singer loves her cats. So portraying one in the movie version of the musical Cats must be a dream job. We wonder if her pets Meredith and Olivia and new edition Benjamin Button get confused seeing their owner dress up like them.
And working with Andrew Lloyd Webber must be surreal, as he is such a talented composer. Swift is talented as well, but probably could not have imagined that her career would take her here. Many fans would likely say that of course she'd accomplish something so impressive, as her talent speaks for itself. She must feel lucky to get to work with such a wonderful composer like Andrew Lloyd Webber, and he likely feels lucky to work with her as well.
What was this collaboration like? Well, Universal Pictures released a clip of the two working together. Find out the details ahead.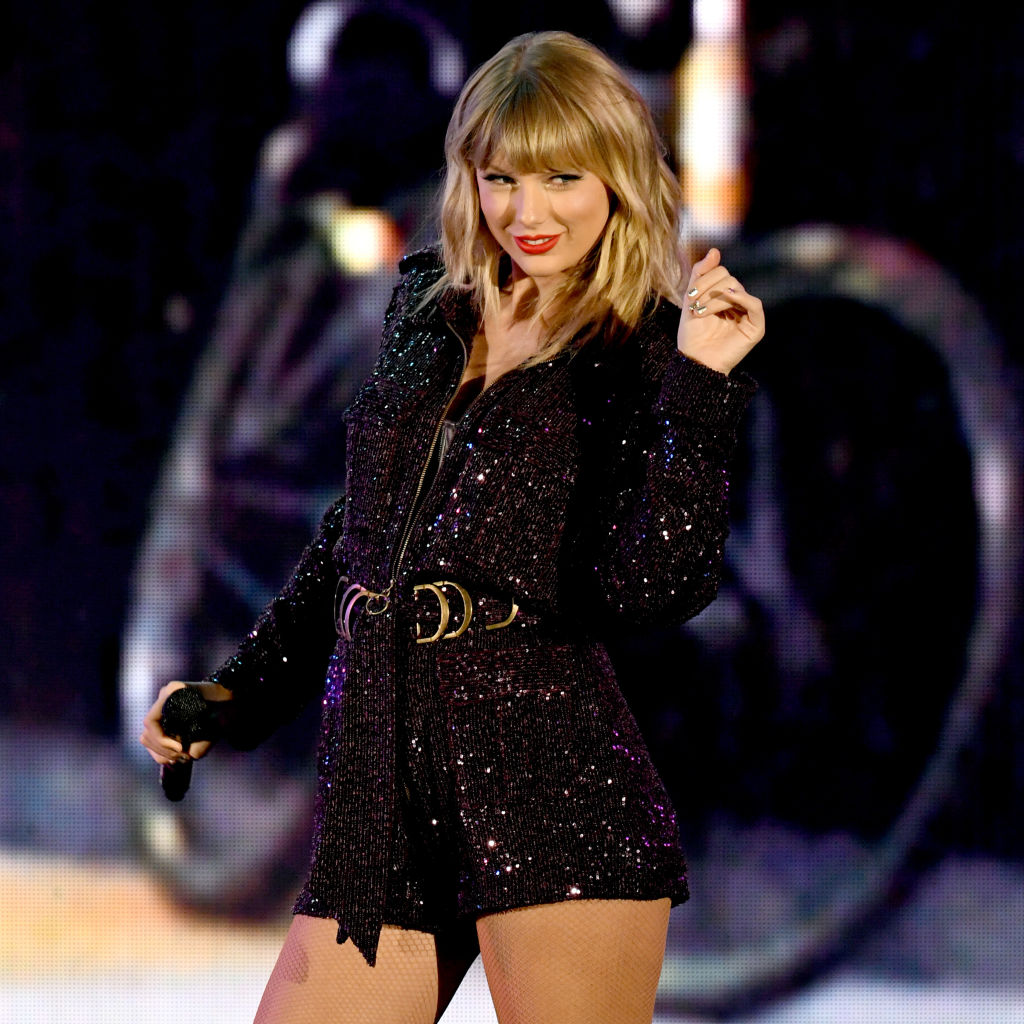 How did the collaboration start?
It all started when Andrew Lloyd Webber read the script for the movie. According to the legendary composer, he thought that "we have to have a song for Victoria. It's an incredibly important central part of the whole film." This is because the whole story is seen through Victoria's eyes.
Therefore she needs a song expressing her perspective. In the movie, Victoria is portrayed by Francesca Hayward. Hayward is probably honored that the legendary composer and the talented singer got together to write a song for her character.
It is most likely going to be a beautiful song. Very few people have such talented artists to write for them.
What is the song like that Taylor Swift and Andrew Lloyd Webber wrote for 'Cats'?
The song is called "Beautiful Ghosts." According to People, when Webber played the song for Swift she started to write the lyrics. Lyrics which the director Tom Hooper "praised for their 'extraordinary beauty'." Swift is known for her beautiful lyrics and her songwriting skills as much as she is known for her singing.
So, of course, when she heard the "beautiful, haunting melody" that Webber composed, she had to write lyrics for it. Swift's lyrics are always great and everyone loves to sing along to them. This song will probably be no different.
You'll be humming it all day and won't be able to get it out of your head. With such a combination of talent, the song is sure to be a winner.
A song is born
Swift shared the clip of her working with Webber on her Instagram, saying, "[she] was so excited when @andrewlloydwebber asked [her] to write an original song with him for @catsmovie. 'Beautiful Ghosts' is performed in the film by the extraordinary @frankiegoestohayward who plays 'Victoria' and reprised by Dame Judi Dench (!!!!!) who plays 'Old Deuteronomy.' Coming soon!" We can all imagine the excitement they all felt when they finished the song.
It must have been a glorious feeling. According to Swift, she wanted to be involved when she first heard the rumors that Webber was working on a new song for Victoria, the lead cat. She thought "'Oh man, I really wish that I could write that with him, but whatever.' It turns out when [she met] him, he's the best. He's got more cats than [she does]. He's obsessed with them."
These two cat-loving songwriters may have a new hit on their hands once the movie is out.