Taylor Swift Announces the First Tour Dates for 'Lover'
Taylor Swift recently announced the first round of tour dates for her new album, 'Lover.'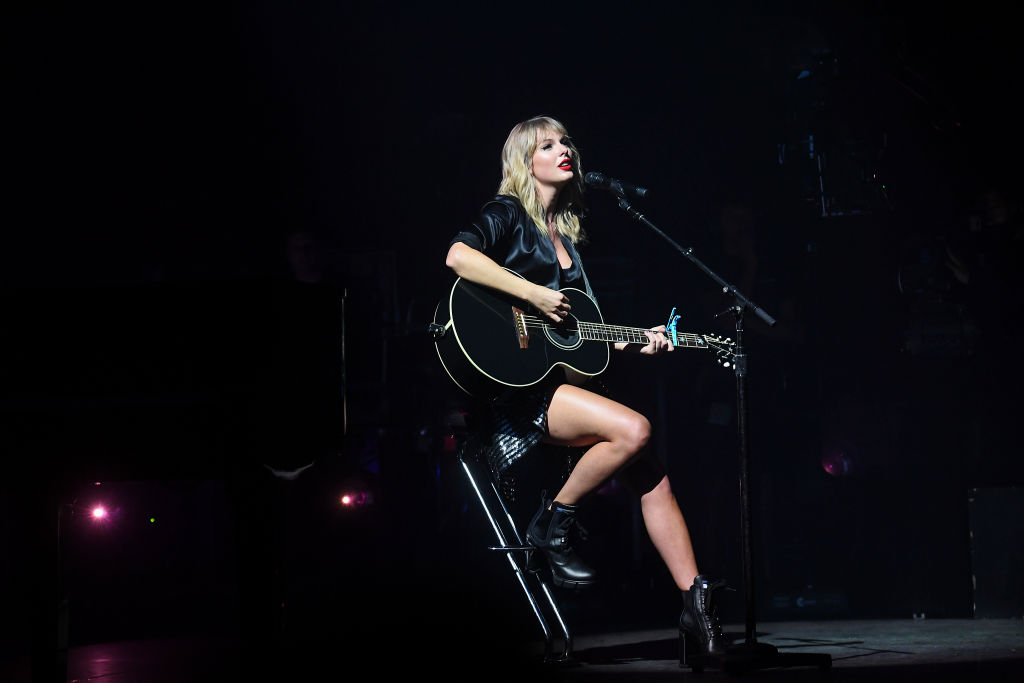 Taylor Swift just announced the tour dates for her newest album, Lover, which came out in August 2019. When the album dropped, Swift said she did not know what she planned to do for the album's tour. On Sept. 17, Swift announced the first handful of tour dates for Lover. The Lover tour will be different from Swift's Reputation tour and will be a festival called "Lover Fest."
Taylor Swift announced the first tour dates for 'Lover'
On Sept. 17, Swift posted a graphic showing the list of future tour dates for Lover. The tour will not begin until the summer of 2020. The tour kicks off in Belgium in June 2020 and U.S. tour dates begin in July 2020.
In her Instagram post, Swift wrote, "For me, the Lover album is open fields and sunsets and SUMMER. I want to celebrate the album and perform it live with you in a way that feels authentic to the music. I want to go to some places I haven't been, and play festivals for the first time in ages…and where we didn't have festivals, we made some. Introducing, Lover Fest East and West. Details and additional dates coming soon!"
Taylor Swift originally did not know what she wanted to do for the 'Lover' tour
When Swift first released Lover, she did not have any idea what she wanted to do for the album's tour. In an interview with Ryan Seacrest, Swift discussed why she did not have plans for a tour set in place yet. According to Swift, she dedicated so much time to planning the album's release that she did not think about what live performances for the album would look like.
"I didn't wanna plan what we're gonna do in terms of live and I don't want to do the same thing every time because I don't want my life to feel like I'm on a treadmill. There's a lot that goes into touring that nobody knows like you have to reserve stadiums like a year and a half in advance and that to me is like a lot," Swift said.
Swift also told Seacrest that she did not want to jump into a tour for Lover after just finishing the tour for Reputation.
"… maybe six months ago my management team came to me and we're like, 'Hey, we've got to book the stadiums for the next tour.' And I was like, 'Guys, I just got off tour — I literally just got off tour. I literally just took my tights off and my thigh-high boots off from the last tour. I literally cannot do this right now. You need to give me space even if that means we have to do things a little bit differently.' I really can't feel like my life is just album tour, album tour, album tour, album tour," she said.
Some fans thought the 'Lover' tour would not be in stadiums
In the same interview with Seacrest, Swift said she was unsure if she wanted to tour Lover in stadiums.
"Stadiums are fun. Stadiums are amazing — I love stadiums; I just don't know if we're going to do the same thing as we did last time… Reputation was very external, very loud … this is an album that is very personal, vulnerable, emotional so my goal for whatever live setting that we decide to do things in, is gonna be to try to make wherever we are … make it feel smaller like a living room…" Swift said.
Because of this, some fans were surprised when the tour announcement showed some stops in the Lover tour would take place in stadiums. Fans were also surprised that the tour dates dropped so quickly after the album's release.
"Taylor last week: the tour isn't my priority right now I haven't planned any shows I just want to live out the album release Taylor today: hey I've got my own festival called Lover Fest and I'm coming to entire continent of Europe next summer and I've more dates to announce," one fan wrote on Twitter.
Fans are excited about the 'Lover' tour
After Swift released the tour dates, fans expressed their excitement for the Lover tour on social media. Because the tour will be a festival, fans also suspect other artists will perform.
One fan tweeted, "GUYS IT LITERALLY SAYS TAYLOR SWIFT AND FRIENDS WHAT IF THESE AREN'T TOUR DATE AND RATHER A BIG FESTIVAL COACHELLA TYPE THING? WITH HER HEADLINING AND LOADS OF GUEST ARTISTS?"
"so 'taylor swift & friends' means that there'll be other artists right like she's literally making her own festival???????????????," another tweeted.
"TAYLOR IS REALLY TURNING THE LOVER ERA INTO HER OWN FESTIVAL. THE LOVER FEST. THIS IS PERFECT. THE REP TOUR WAS SUCH AN AMAZING EXPERIENCE IMAGINE WHAT THE LOVER FEST WILL BE LIKE," a fan wrote on Twitter.