Taylor Swift Calls Scooter Braun The 'Definition of Toxic Male Privilege' In Her Billboard Woman Of The Decade Speech
This has been a huge year for Taylor Swift. She dropped a new album, turned thirty, fought for and continues to fight for her rights as a musician, and, now, she can add won the first-ever Billboard Woman of the Decade award to the list.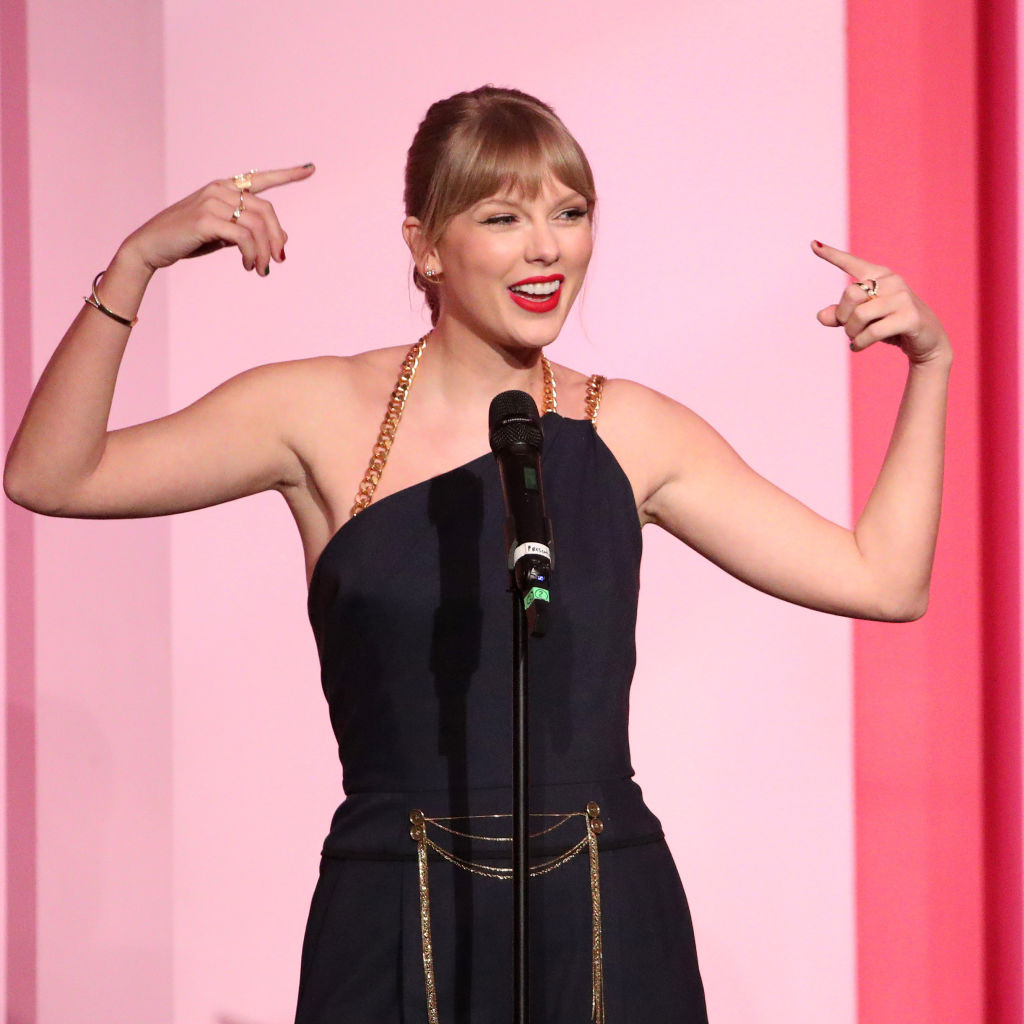 Not one to keep quite about injustices in the music industry, Swift made a point to call out Scooter Braun and the like during her acceptance speech, referring to them as the "definition of toxic male privilege."
Back in June, Swift posted to her Tumblr that Braun had acquired her music from her former label Big Machine. She accused him of blocking her from performing her old songs.
Taylor Swift calls out Scooter Braun
In her Billboard speech, she addressed the fight for her music head-on.
"After I was denied the chance to purchase my music outright, my entire catalog was sold to Scooter Braun's Ithaca Holdings," she said on Thursday.
"To this day, none of these investors have ever [contacted me] or my team directly to perform their due diligence on their investment in me to ask how I might feel about the new owner of my art, my music, my handwriting… Of course, Scooter never contacted me or my team to discuss it prior to the sale or even when it was announced," Swift continued.
The popstar went on to address the common issue women face of not being believed. A person can be completely lovely to you, and awful to someone else. Both things can be true.
"I'm fairly certain he knew exactly how I would feel about it though and let me just say that the definition of toxic male privilege in our industry is people saying, 'But he's always been nice to me' when I'm raising valid concerns about artists and their rights to own their music. Of course, he's nice to people in this room, you have something he needs," she said.
Taylor Swift's Woman of the Decade speech was ultimately about women in the music industry coming together to get what they deserve
In addition to airing her grievances concerning Braun, Swift also spoke about how hopeful she is about the place women will have in the music industry in the years to come.
It's women who have stood by her in this fight for her music.
"Yet, the most amazing thing was to discover that it would be the women in our industry, who would have my back and show me the most vocal support at one of the most difficult times," she said, adding: "I will never ever forget it. Like, ever."
Swift thinks it's well past time to have more women in executive roles.
"We have to prove we deserve this," she said.
Along the way, it's important to note the strides that have already been made.
"I've seen forward steps in our awareness, in our inclusion and ability to call out unfairness and misconduct," said Swift.
Read more: Taylor Swift Reveals The Trick To Writing Famous Pop Songs