Taylor Swift Explains What Happened to Her Girl Squad and Why She Has Some Regrets
There was a time when Taylor Swift's girl squad ruled the world… but somewhere along the way, the squad seemed to drift apart. Swift is now addressing what happened to some of her former besties and why she regrets flaunting her friends all over social media.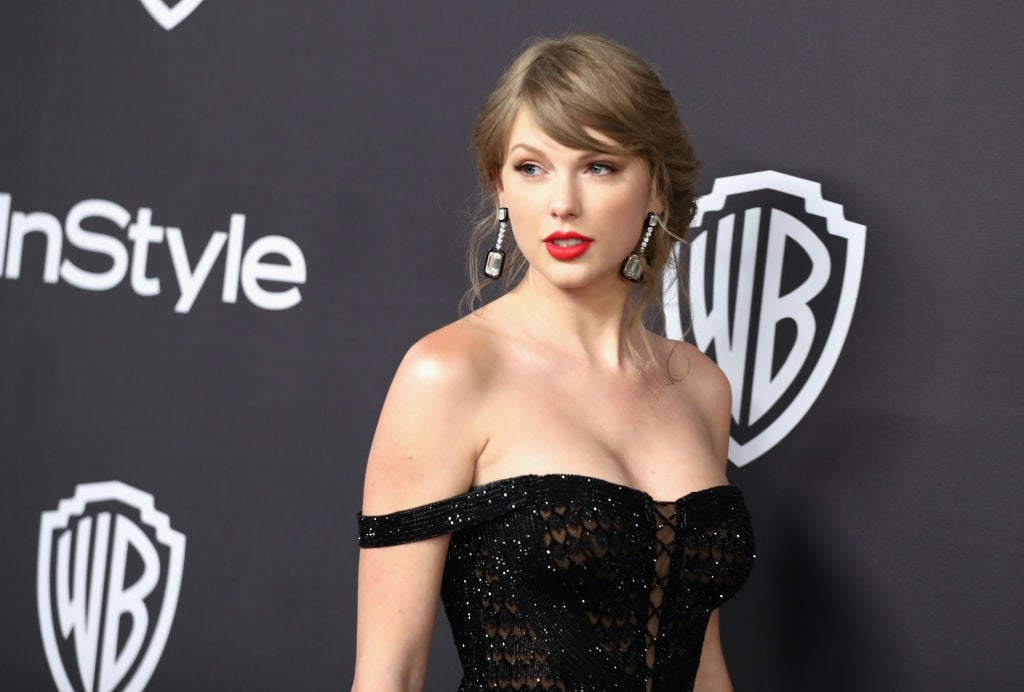 Taylor Swift's new essay explains some of her life lessons so far
Believe it or not, Swift is approaching her 30th birthday — and with that milestone comes a great opportunity to reflect on her past.
Luckily for her fans, Swift penned a helpful guide of the 30 Things I Learned Before Turning 30 for Elle magazine. Swift kicked off her list by explaining: "According to my birth certificate, I turn 30 this year… I've heard people say that your thirties are 'the most fun!' So I'll definitely keep you posted on my findings on that when I know. But until then, I thought I'd share some lessons I've learned before reaching 30, because it's 2019 and sharing is caring."
Why did Taylor Swift's squad break up?
It wasn't much of a public breakup, but over time, mention of Swift's close friend group kind of fell by the wayside. The singer explained that there was a bit of "drama" that prompted everyone to go their separate ways, though she wouldn't elaborate beyond that, except to mention that she's blocked phone numbers of those who caused "unsolvable" pain.
Don't worry though, she's got a little bit of wisdom to share about the matter, noting: "It's sad but sometimes when you grow, you outgrow relationships. You may leave behind friendships along the way, but you'll always keep the memories."
Why Swift regrets all of those squad pics on Instagram
Swift also did a deep dive into why she felt it important to share oh-so-many squad pics on Instagram, noting that "never being popular as a kid was always an insecurity for me." She added that "Even as an adult, I still have recurring flashbacks of sitting at lunch tables alone or hiding in a bathroom stall, or trying to make a new friend and being laughed at."
Swift explained: "In my twenties I found myself surrounded by girls who wanted to be my friend. So I shouted it from the rooftops, posted pictures, and celebrated my newfound acceptance into a sisterhood, without realizing that other people might still feel the way I did when I felt so alone. It's important to address our long-standing issues before we turn into the living embodiment of them."
Swift addresses her feud with Kim Kardashian
Swift had a little tea to spill over the drama surrounding her feud with Kim Kardashian and how she became the target of hate — and how she ultimately turned it all around in an empowering way.
The singer shared that she "learned that disarming someone's petty bullying can be as simple as learning to laugh." Swift shared: "A few years ago, someone started an online hate campaign by calling me a snake on the internet. The fact that so many people jumped on board with it led me to feeling lower than I've ever felt in my life, but I can't tell you how hard I had to keep from laughing every time my 63-foot inflatable cobra named Karyn appeared onstage in front of 60,000 screaming fans."
She added: "It would be nice if we could get an apology from people who bully us, but maybe all I'll ever get is the satisfaction of knowing I could survive it, and thrive in spite of it."