Taylor Swift's Favorite Lyric From 'Lover' Is All About Boyfriend Joe Alwyn and It's So Sweet
Taylor Swift is definitely proud of the year she's had and of her latest album, Lover, another home run for the singer, which has given a glimpse inside her personal life with Joe Alwyn, something she's been quiet about. It's not surprising that her favorite lyric from the album is about their relationship.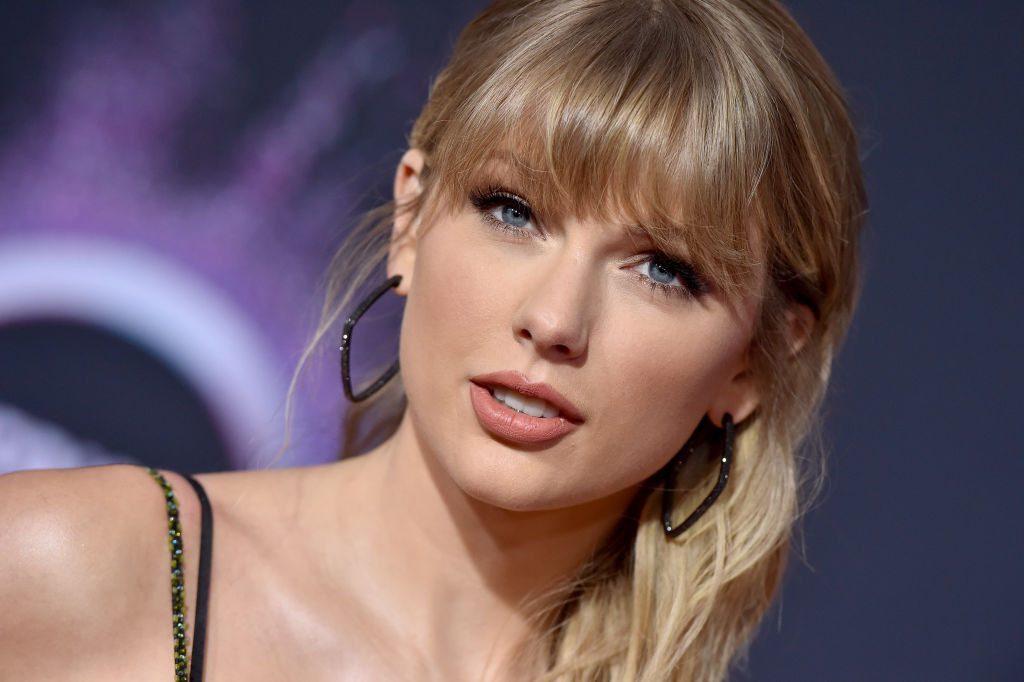 Swift explained why she doesn't talk about Alwyn
Despite her level of fame, Swift has been able to keep her relationship with Alwyn pretty under the radar, which isn't easy.
In an August 2019 interview with The Guardian, Swift shed some light on why she doesn't talk about Alwyn in an effort to maintain boundaries between her personal and professional life. She explained at the time: "I've learned that if I do [talk about the relationship], people think it's up for discussion, and our relationship isn't up for discussion."
She continued: "If you and I were having a glass of wine right now, we'd be talking about it — but it's just that it goes out into the world. That's where the boundary is, and that's where my life has become manageable. I really want to keep it feeling manageable."
Even if she's not talking about her relationship, that doesn't mean she's not singing about it. A good deal of Lover seems to be a love letter to Alwyn, including the track "I Think He Knows," in which she sings: "He got that boyish look that I like in a man," with references to him having a "lyrical smile" and "indigo eyes."
She also sings about Alwyn on the song "Paper Rings," most specifically: "I like shiny things/ But I'd marry you with paper rings."
Swift reveals her favorite lyric
In an interview with British Vogue Editor in Chief Edward Enninful, Swift chatted about her upcoming 30th birthday and naturally, the conversation turned to her latest creative success, Lover.
Enninful asked Swift about her favorite lyric she's ever written and she responded, without hesitation this one from the song "Lover": "With every guitar string scar on my hand, I take this magnetic force of a man to be my lover."
She explained, "I was thinking about how I've written all these songs on guitar and I've played guitar until my fingers have bled and I've written songs about let downs and heartbreak and struggle… so the idea that you could take all of the bad things that happen to you and you could use that as appreciation for good things that happen to you. And really cherish them because you've experienced, like, a breakup song or two."
She explained the meaning of this metaphor
Swift spoke of the lyric about her guitar scarred hands during NPR's Tiny Desk Concert. She explained, "I've spent quite a bit of time writing breakup songs and songs about things not turning out the way you wanted them to, songs about what you thought would be love and it turned out to not be that al all…"
She continued: "So I took that as a metaphor for the times when I was learning to play guitar and I played until my fingers bled when I was a kid and I still have those marks from that, all the times I would be changing a string and it would pop and I still have scars from that. But it's also a bigger metaphor for like, in life, you accumulate scars, you accumulate hurt, you accumulate moments of learning and disappointment and struggle and all that. And if someone's gonna take your hand, they better take your hand, scars and all."