Did Taylor Swift Really Sing 'Lover' Live At the VMAs?
Taylor Swift is known for being an incredible performer. While her dance moves aren't typically as elaborate as say, Lizzo, she often has many exciting elements to her shows which require a lot of moving around. Despite this, she sings her music live.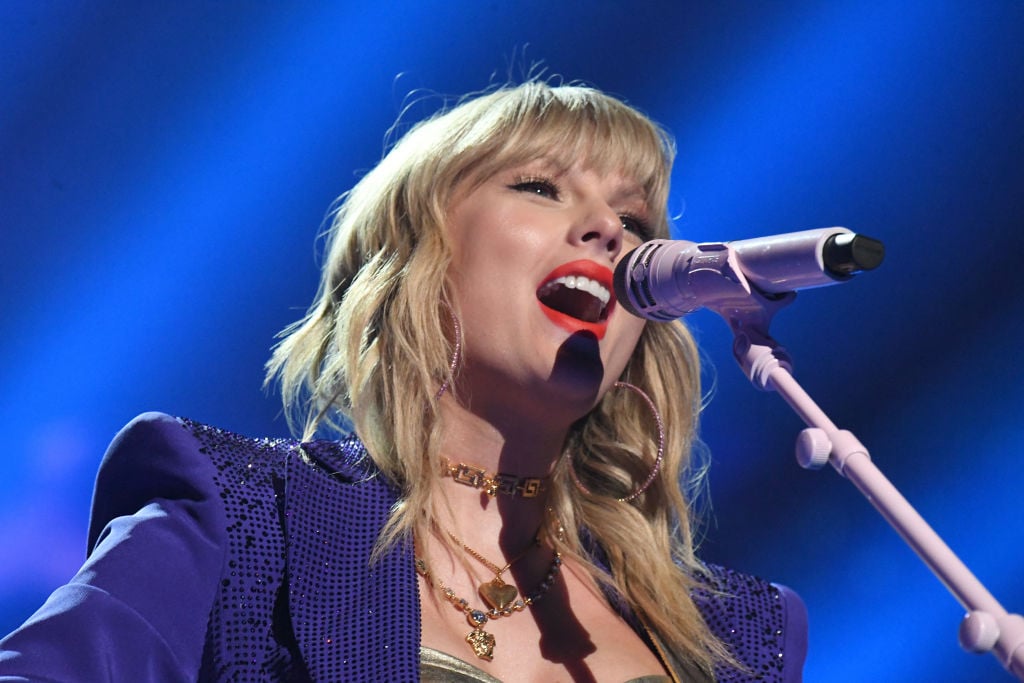 However, there has been speculation that her first live of her song "Lover" was, at the very least, an assisted one with backing vocals. Here's what we know.,
Taylor Swift attended the 2019 VMAs shortly after her album release
It's been a very exciting past week or so for Swifties. There was the "Lover" lyric video on Aug. 15, the YouTube Live session and premiere of the "Lover" music video on Aug. 22, and, the greatest of them all: The release of Swift's seventh album, Lover, on Aug. 23.
How could Swift top all of that? By performing at the MTV VMAs on Aug. 26, 2019. The artist walked the red carpet in what has become her signature look lately: A brightly colored suit jacket over a mini dress, which she paired with thigh-high boots.
She was nominated for Video of the Year for 'You Need to Calm Down'
Not only was Swift there to perform, but she was also a nominee. Despite all of her music having been released very recently, she was eligible for a number of awards for her first two singles off Lover: "Me!" (which features Panic! at the Disco singer Brendon Urie) and "You Need to Calm Down."
One of the biggest awards of the night is Video of the Year. Swift won for "You Need to Calm Down." Additionally, she won Video for Good for the video, as well as Best Visual Effects for "Me!"
Swift performed both 'You Need to Calm Down' And 'Lover'
Before she could win her three awards, though, Swift had a big job: She opened the show with her performance. It began with Swift on a lawn chair, as she was in the "You Need to Calm Down" video, the performance echoed the video in many ways, including featuring many of the same people, including executive producer Todrick Hall.
From there, Swift transitioned into a solo performance with a much slower tone. After adding a jacket and a guitar to her ensemble, she made her way to the front of the stage, where she sang the album's title track, "Lover."
Did she really sing 'Lover' live?
A few fans had issues with the sound during "You Need to Calm Down," which is pretty legit, though certainly not entirely Swift's fault. But what's more interesting is the question of her transition from one to the other.
It was pretty obvious that, for the first song, she was actually singing. However, more than a few Twitter users have brought up that it appears as though Swift was lip-syncing along to the actual track for "Lover," as a couple of times her lips didn't match up with the words, and the sound didn't have a live quality. We'll have to wait and see if she addresses these claims.