Taylor Swift opens the MTV Video Music Awards with 'You Need to Calm Down' and 'Lover'
We can't calm down at Taylor Swift's latest MTV Video Music Award performance. This year, the singer showcased two songs off of her latest album, Lover, which premiered earlier in August. Still, the "You Need To Calm Down" singer had a few other shining moments of the night. Here are some of the artists' highlights from the award show.
Taylor Swift opened the MTV VMAs with songs 'You Need to Calm Down' and 'Lover' off of her album, 'Lover'
This artist has a long, rocky history with the MTV Video Music Awards. In 2009, she won the award for "Best Female Video" before Kayne West ran onto the stage to took the microphone from her. She performed multiple hits at this award show, from her "Shake It Off" era to this year's performance songs off of Lover.
Taylor Swift, as one of the artists with the most nominations, earned a handful of awards at the VMAs. That includes the awards for "Video of the Year" and "MTV Video Music Award for Best Video for Good." These were both for her 2019 release, "You Need to Calm Down." She also won the award for "Best Visual Effects" for her song "Me."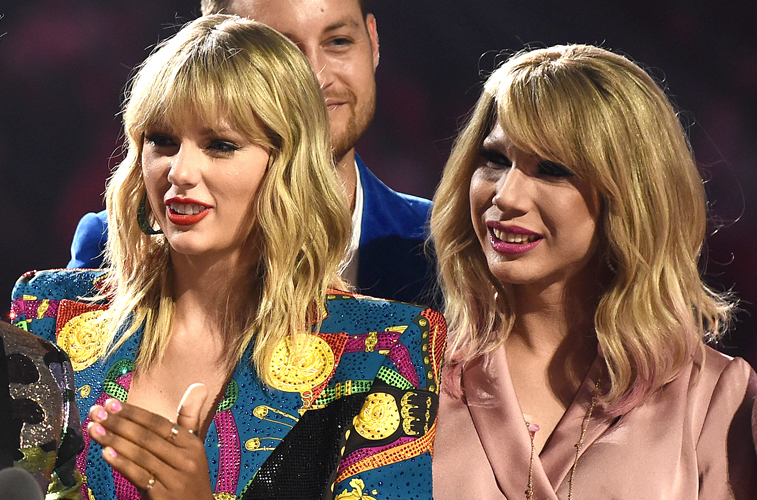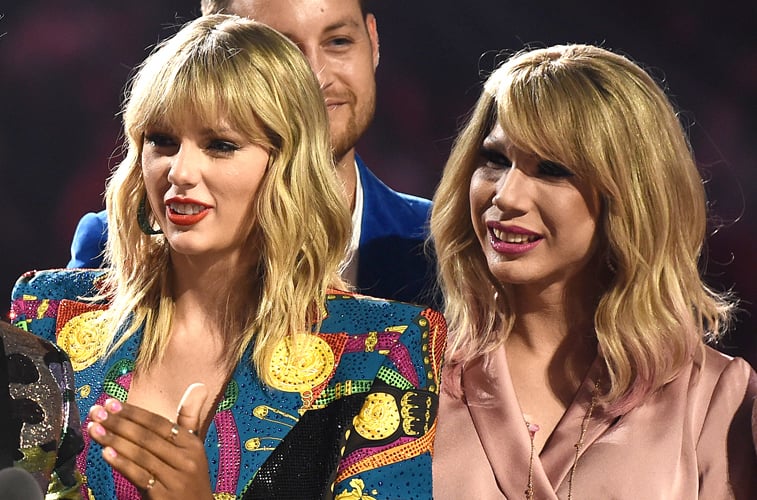 Taylor Swift also won the VMA for 'Best Music Video'
One of the most memorable moments of the night was when Taylor Swift won "Video of the Year" for her song "You Need to Calm Down." The video for "You Need to Calm Down" features a few celebrities in the LGBTQ community, including Ellen DeGeneres, Jesse Tyler Ferguson, Adam Rippon, and RuPaul. For one part, Taylor Swift invited drag impersonators like Tatianna, Trinity the Tuck, and Jade Jolie. It was only natural she invited them to receive the award with her.
The artist headed for the stage with a few RuPaul's Drag Race contestants, including Taylor Swift impersonator, Jade Jolie. The presenter of the award, John Travolta, thought Jade Jolie was Taylor Swift and motioned the award to her. Naturally, fans of the drag queen went crazy on social media.
Her album 'Lover' is already breaking records for Taylor Swift
Regardless of the Scooter Braun incident, Taylor Swift has been having a good year for her music. Her song "Me" trended on YouTube and currently has over 245 million plays on Spotify. In August, Swift released her latest album, Lover. During an interview with Good Morning America, she mentioned that this album is the first one she owns, marking it a special album of her career. Additionally, the artist said she plans to re-record older albums.
"My contract says that starting November 2020, so next year, I can record albums one through five all over again," Swift said. "It's next year, it's right around the corner — I'm going to be busy, I'm excited… I think that artists deserve to own their work. I just feel very passionately about that."
What's next for Taylor Swift? The artist has a role in the upcoming live-action musical, Cats. 'You Need To Calm Down,' 'Lover,' and other Taylor Swift songs are available for streaming on Spotify, Apple Music, and most major music platforms.