Taylor Swift May Be the Only Artist With Content Available for Streaming on Netflix, Hulu, And, Most Recently, Disney+
America's sweetheart is back with another television special for fans. This time, her live concert experience joined the Disney+ streaming library. This made Taylor Swift one of the first artists to have content available on Netflix, Hulu, and Disney+ at the same time. Learn more about this artist and her newest television specials here. 
Taylor Swift has her documentary, 'Miss Americana' available on Netflix
Sure, fans can learn about this artist from her music. However, viewers can catch another glimpse at Taylor Swift during her pre-Lover era, thanks to her documentary on Netflix. Taylor Swift: Miss Americana premiered at the Sundance Film Festival, later debuting on the streaming platform for fans to binge-watch.
This special shared a lot of Taylor Swift's life outside of the music, even touching on her Grammy snub and her choice to speak out during the 2016 election cycle. With the success of that production, Taylor Swift went on to release a recording of her concert on a rival streaming platform.
Taylor Swift recently premiered 'City of Lover' on Disney+ and Hulu
Although this television special first premiered on ABC, Taylor Swift's City of Lover concert, recorded live in L'Olympia Theater in Paris, has since made the switch to two other streaming platforms — Hulu and Disney+. (The two services are somewhat partnered, and even offer a "bundle" offer to their subscribers for a discounted rate.)
"The musical event gives fans unprecedented access to behind-the-scenes moments with the artist and marks her only concert performance this year after her Lover Fest tour was canceled due to the COVID-19 pandemic," Disney+ said in a statement earlier this year.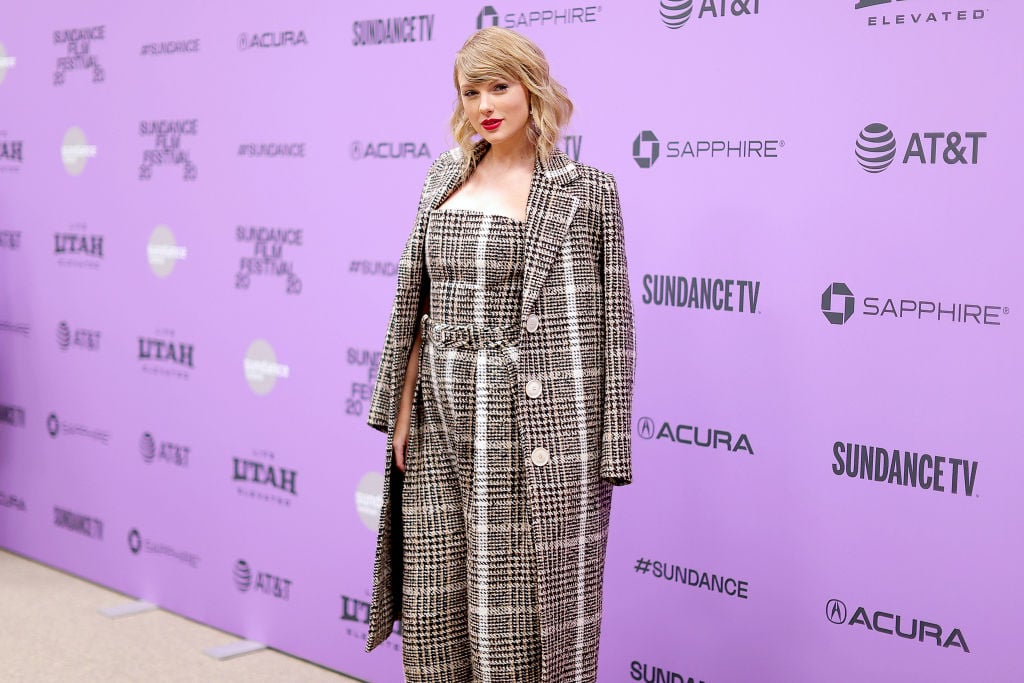 This is one of the few artists who have content available for streaming on Netflix, Disney+, and Hulu
Taylor Swift may be known for her music and her bright red lipstick. However, Taylor Swift is also the first artist to have content available on three major streaming platforms (not including music platforms, of course.) While Miss Americana is available on Netflix, City of Lover is listed among the movies of Disney+ and Hulu. 
A few other artists have documentaries and live performances available for fans to stream. That includes Beyoncé Knowles-Carter, who released the Emmy-nominated Homecoming: A Film by Beyoncé on Netflix, a year following her Coachella performance. A few months earlier, Lady Gaga premiered Five Foot Two on Netflix.
Disney+ holds multiple live musicals, with the stage production of Hamilton on the way. Currently, there's A Celebration of The Music From Coco and Newsies. This would be the first time that Taylor Swift's City of Lover appeared on the platform, though. 
Taylor Swift has plenty of music available on music platforms like Spotify, including her most recently-released album, Lover. To learn more about Disney+ and to subscribe, visit their website. 
RELATED: RuPaul, Billy Porter, and Other Celebrities Featured in Taylor Swift's 'You Need To Calm Down ' Music Video
RELATED: From 'Homecoming' to 'Spirit,' Here's How Beyoncé Celebrates Color in Her Performances