How Taylor Swift Responded to the Scooter Braun Feud At the 2019 AMAs
Musician Taylor Swift is in the middle of a battle. Rather than speaking directly about the issue, however, she has chosen to make a statement in a different way. Here's how Swift has just addressed her recent controversy involving Scooter Braun.
Taylor Swift won Artist of the Decade at the 2019 American Music Awards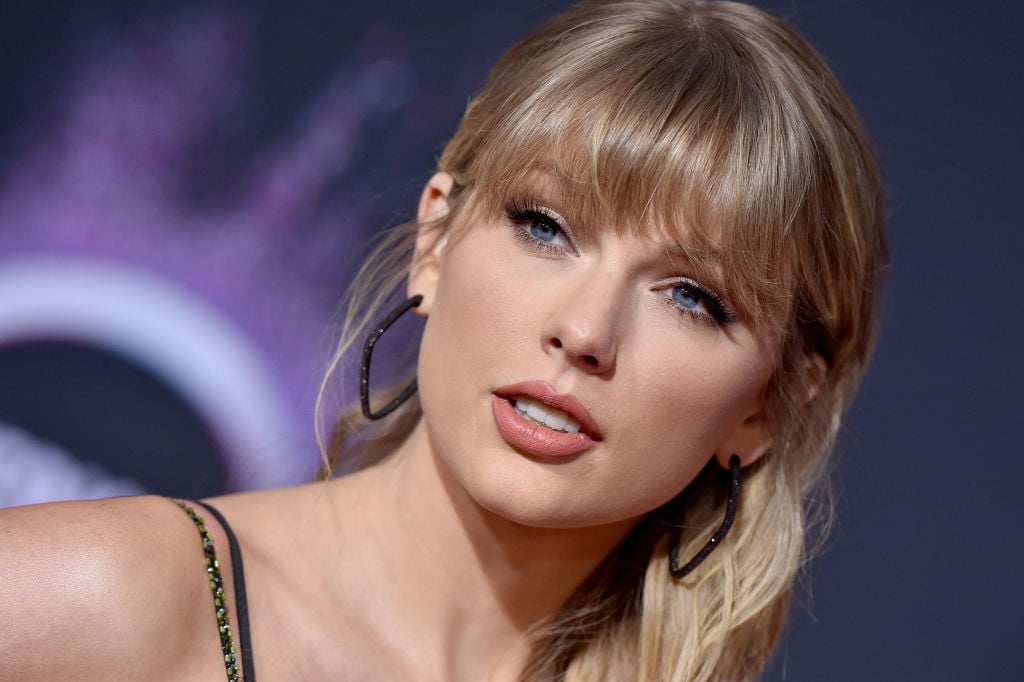 The American Music Awards in 2019 had a special award: Artist of the Decade. As we close out the 2010s, music fans are taking note of the artists who changed the course of history. At the top of the pack? Swift, naturally.
"This year for me has been a lot. It's been a lot of good, it's been a lot of really complicated," said Swift when accepting the award. "So on behalf of my family and me, thank you so much for being there," she said to her fans, who voted for her for this award.
Her performance was a medley of songs
Many incredible artists performed at the 2019 AMAs, including Lizzo. But Swift's performance was by far the most talked-about, in that it was a medley of her hits, new and old, in celebration of the Artist of the Decade Award.
Swift sang songs such as "Love Story," "I Knew You Were Trouble," "Blank Space," and "Shake It Off," the latter of which she brought out singers and friends Camilla Cabello and Halsey to join her. These artists are notable, as they've been supportive of her in her recent struggles.
Swift's feud with Scooter Braun
What are we speaking of? Well, Swift has been embroiled in a legal battle for months now. Beginning back in June 2019, before Lover was released, Swift spoke out about how the master recordings of her previous six albums belong to her former labels, Big Machine Records, and how upset she was that manager Scooter Braun had creative control over them.
More recently, Swift spoke about this again, because she said that Braun and Big Machine were preventing her from performing her songs in the medley at the AMAs. Braun denied this and asked Swift to take a stand against those who were making death threats towards him and his family. Swift has not addressed this publicly.
How she responded to Braun with her performance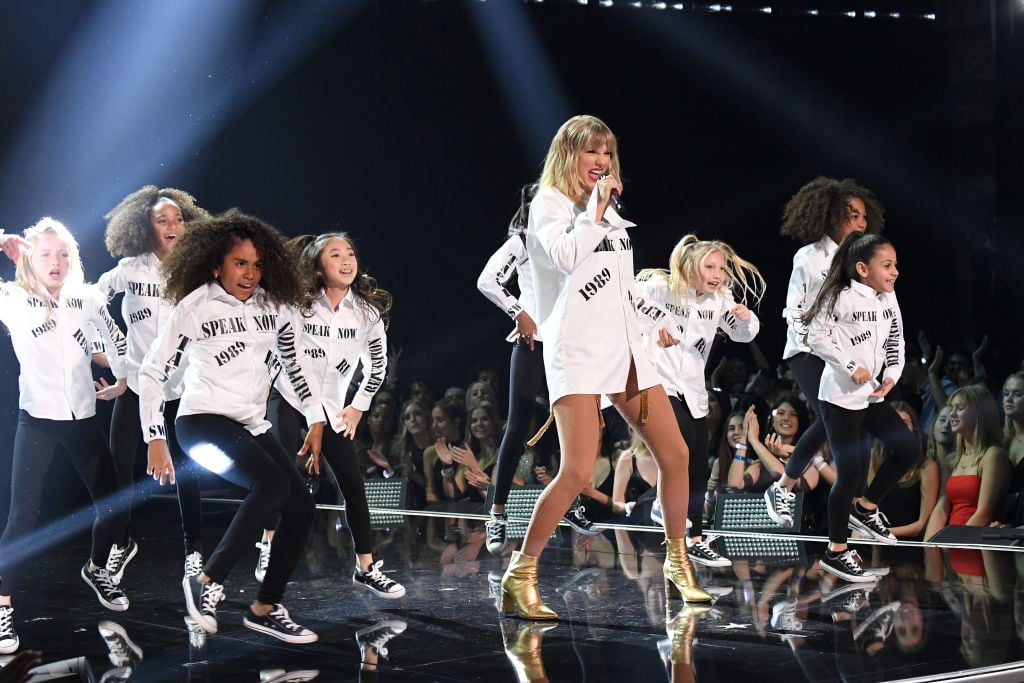 Swift opened up her medley with a very interesting wardrobe choice. She wore an over-sized white men's dress shirt, covered with the names of her each of her previous six albums: Taylor Swift, Fearless, Speak Now, Red, 1989, and Reputation. A bunch of young, female dancers surrounded her, wearing the same thing?
What's the point of this? Well, Swift here is singing her song, "The Man." It has a very pointed message about the challenges women face in the music industry and beyond. It seems as though she's clearing stating, "These are my albums, I will sing them, and I don't need to be a man to make this point."
How many AMAs does Swift have?
Heading into the night, Swift had a total of 23 American Music Awards — an incredible feat. However, she took him an incredible six total at the Nov. 24, 2019 ceremony, bringing her lifelong total to 29 — the most of any artist ever.
Swift won in every category she was nominated in: Artist of the Year, Favorite Music Video for "You Need to Calm Down," Favorite Female Artist – Pop/Rock, Favorite Album – Pop/Rock for Lover, Favorite Artist – Adult Contemporary, and, of course, Artist of the Decade.