Taylor Swift Has Scooter Braun's Permission to Perform Any of Her Songs at the AMA's
Swifties rejoice! Though the drama between Taylor Swift and Scooter Braun is once again heating up, fans of the Lover artist having something to celebrate. The 2019 American Music Awards air this Sunday, November 24, 2019, and Swift now has permission from her former label, Big Machine Records and Braun to perform songs from any of her seven albums.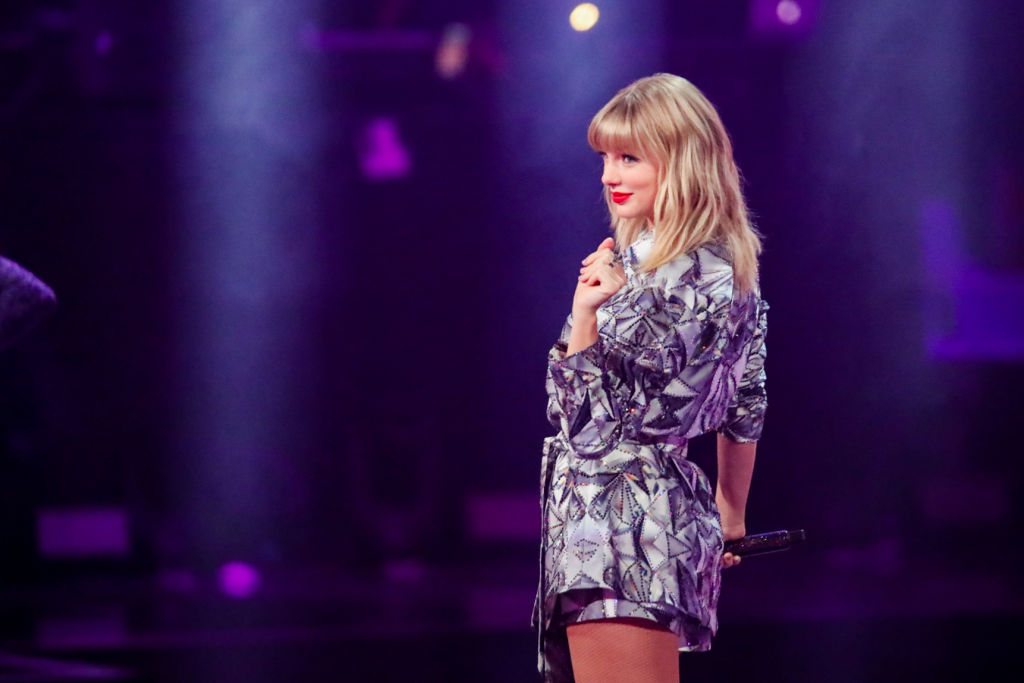 Lover is the only album that Taylor Swift currently owns
In case you missed it, on November 14, 2019, Swift took to her Tumblr, Twitter, and Instagram pages to announce that she was being blocked from performing songs from her first six albums at the AMAs. Lover is the first, and currently only, album that Swift owns in entirety. Swift's former label, Big Machine Records, owns the masters of her first six albums which include Taylor Swift, Fearless, Speak Now, Red, 1989, and Reputation. Though the "Paper Rings" singer does have plans to rerecord her first five albums when her contract permits in November 2020.
The 2019 American Music Awards
Taking to her Tumblr page, Swift penned a very emotional open letter. "Guys – It's been announced recently that the American Music Awards will be honoring me with the Artist of the Decade Award at this year's ceremony. I've been planning to perform a medley of my hits throughout the decade on the show. Scott Borchetta and Scooter Braun have now said that I'm not allowed to perform my old songs on television because they claim that would be re-recording my music before I'm allowed to next year," the 29-year old wrote, before encouraging her fans to express their concerns to Braun about the decision.
Selena Gomez and other celebrities speak out
The backlash following Swift's claims was immense. Some Swifties allegedly got hold of Braun's personal address and contact info and were threatening him personal harm if he didn't let Swift perform songs from her first six albums at the AMAs. Other celebrities also chimed in on the situation, including Swift's long-time best friend, the uber-popular Selena Gomez. Things got so bad that Big Machine Records took to their website to issue a public statement alleging that they never told Swift she couldn't perform her own songs at the American Music Awards.
Big Machine Records disputes the claims
"As Taylor Swift's partner for over a decade, we were shocked to see her tumblr statements yesterday based on false information. At no point did we say Taylor could not perform on the AMAs or block her Netflix special. In fact, we do not have the right to keep her from performing live anywhere. Since Taylor's decision to leave Big Machine last fall, we have continued to honor all of her requests to license her catalog to third parties as she promotes her current record in which we do not financially participate." the company stated, also accusing Swift of putting their employees in danger with her public claims.
Scooter Braun gives Swift permission to perform any of her songs at the AMAs
But, despite the statement from Swift's former label, many people were still unsure if Swift could perform her older songs at the AMAs. However, on November 22, 2019, Big Machine Records' owner, Braun, broke his silence giving the artist permission.
"As the world now knows you can and should perform any song you would like at the AMAs. I have never and would never say otherwise. You do not need anyone's permission to do so legally but I am stating it here clearly and publicly so there is no more debate or confusion," the manager wrote in a note he shared to his social media profiles. While this feud feels far from over, it looks as if the matter of the AMAs has been cleared up once and for all.