Taylor Swift Visits Stonewall Inn for Pride Month
Taylor Swift is proving to be a fierce ally this Pride Month. She released a song, referencing GLAAD, and the LGBTQ community. She even made an appearance at the Stonewall Inn in New York City. Yet, some are not exactly happy about Taylor Swift's visit to Stonewall. Here's what fans are saying about the singer's single "You Need to Calm Down" and her appearance at the Stonewall Inn.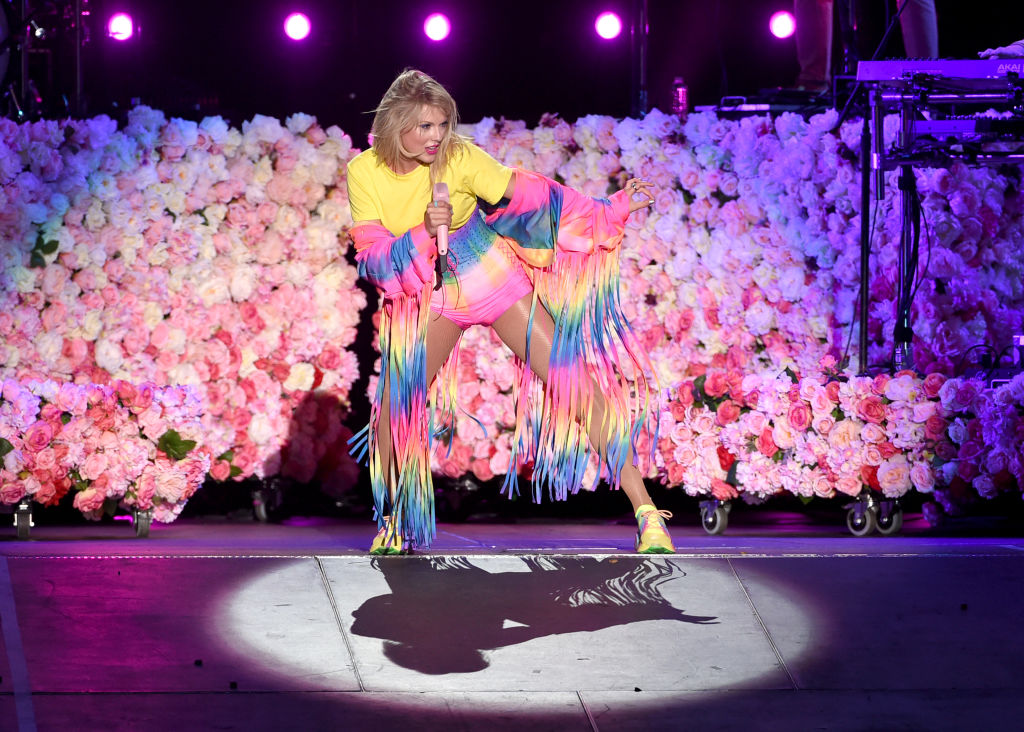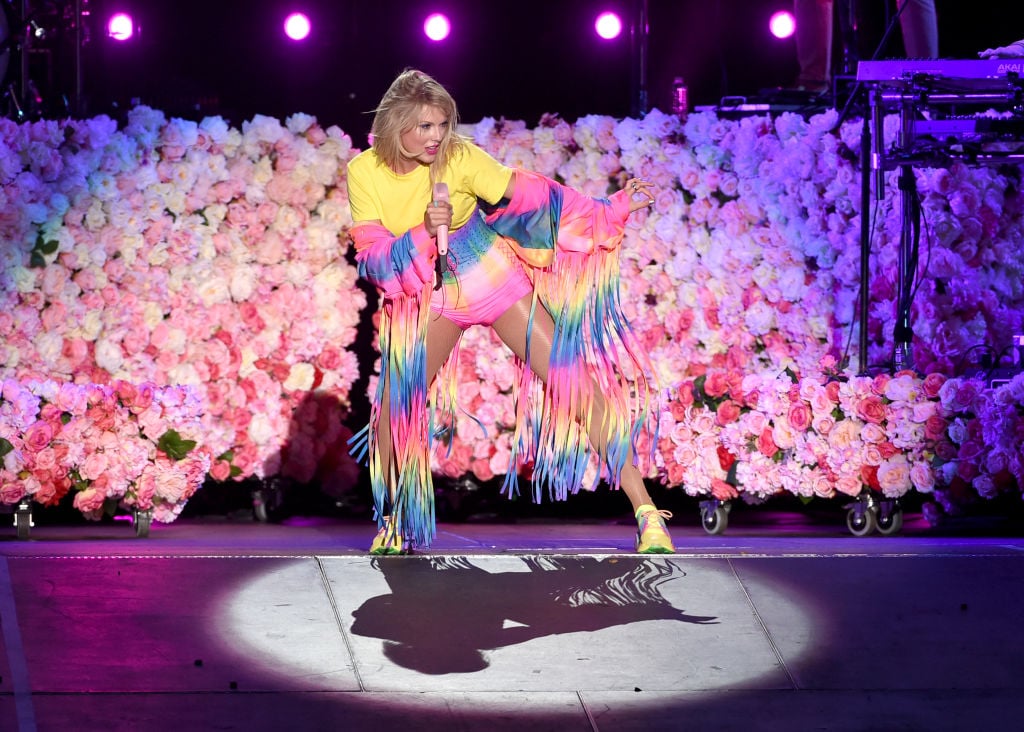 Taylor Swift stopped at the Stonewall Inn in New York City
What's a karaoke night without some Taylor Swift? Jesse Tyler Ferguson, also known as Mitch from Modern Family, hosted a cabaret night in honor of the 50th anniversary of the Stonewall Riots. Surprising fans, Taylor Swift waltzed across the stage to sing.
According to Fox News, Jesse Tyler Ferguson co-hosted the event with Diva Jackie Dupree. Sara Bareilles, Gavin Creel, and Lea DeLaria also performed. Even YouTube celebrity Tyler Oakley, who was also at Stonewall Inn, freaked out at Taylor Swift's cameo.
Taylor Swift sang "Shake It Off" alongside Jesse Tyler Ferguson, the song being his alleged go-to karaoke song. The country-pop star ended the night by wishing the patrons a Happy Pride Month.

Some are calling Taylor Swift's new song 'You Need to Calm Down' anti-homophobic

Recently, Taylor Swift has been making statements with her music. First recording a song with Panic! At The Disco's Brendon Urie, then releasing an anti-homophobic single, "You Need to Calm Down."
This song includes references to GLAAD, (the "Gay & Lesbian Alliance Against Defamation,") and the LGBTQ community. According to GLAAD, the organization received a spike in $13 donations — 13 is Taylor's favorite number.
"Taylor Swift is one of the world's biggest pop stars," Anthony Ramos, GLAAD's director of talent engagement, said in a statement. "The fact that she continues to use her platform and music to support the LGBTQ community and the Equality Act is a true sign of being an ally. 'You Need to Calm Down' is the perfect Pride anthem, and we're thrilled to see Taylor standing with the LGBTQ community to promote inclusivity, equality, and acceptance this Pride month."
Some fans and members of the LGBTQ community, however, don't believe these actions come soon enough. Others question the sincerity behind Taylor Swift's pro-LGBTQ persona.
Some LGBTQ members aren't exactly happy with her appearance at Stonewall
Her Twitter bio says, "Support the Equality Act." Still, some say that Taylor Swift is just now jumping on the LGBTQ bandwagon. Since she's been in the public eye, the singer very rarely spoke out about LGBTQ issues in previous years.
"We need allies. I know some people are up in arms about Taylor Swift's new song + appearance tonight at Stonewall Inn. But she's arguably the biggest pop star on the planet. I just think we need to remember what a growth arc she's had over the past few years. I applaud her," said one Twitter user.
"She jumped on the bandwagon of commercializing Pride only when it was safe to do so. Where was she five years ago? Ten? No Taylor Swift stan owns an album by an LGBT artist or even knows what GLAAD is, but now Tay Tay threw the first brick at Stonewall. No. Just no. Cash grab," said another Twitter user.
Some say that with her appearance at Stonewall Inn, Taylor Swift is only reinforcing her support of the LGBTQ community. One Twitter user said some artists don't put in the effort to show their support.
"Taylor Swift is performing at Stonewall tonight?!? Is this new era just her showing phony pop girls how to be an actual LGBTQ ally and not a lazy, queer-baiting hashtag activist who phones it in with a 'happy pride!' tweet? HERE FOR IT," argued one Twitter user.
Taylor Swift's new album, Lover, will be released on August 23, 2019.