Taylor Swift: The 1 Thing Her New Song Reveals About Boyfriend Joe Alwyn
When Taylor Swift puts out a new song about a relationship, it typically involves her dishing some dirt on her exes. In this single off her latest album, Reputation, she takes a new approach. "Gorgeous" is all about a guy she's falling for, and he's clearly so good looking that it leaves her speechless.
While fans are obsessing over the new track, they're also speculating who the song is actually about. Swift's lyrics directly reference traits that describe her boyfriend, actor Joe Alwyn, and it seems pretty clear that he's the culprit. However, a few of the lines are sending mixed signals, leading some to believe the song could be about one of her exes, Calvin Harris or Tom Hiddleston.
Here's why we think the song is definitely about Alwyn, despite some mysterious lyrics, and what it reveals about their low-key relationship.
He has an accent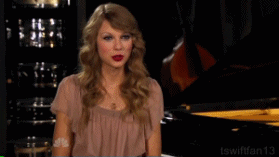 From the very first line of "Gorgeous," fans began questioning who the song is really about. That is, after a baby (rumored to be Blake Lively's daughter, James) declares, "Gorgeous," to kick off the track.
Swift sings, "You should take it as a compliment that I got drunk and made fun of the way you talk." This implies that the mystery man has an accent, and that making fun of the way he talks was part of her flirting strategy.
This keeps the suspect list open, considering Alwyn and Hiddleston are both British, and Harris is Scottish.
He has 'ocean blue eyes'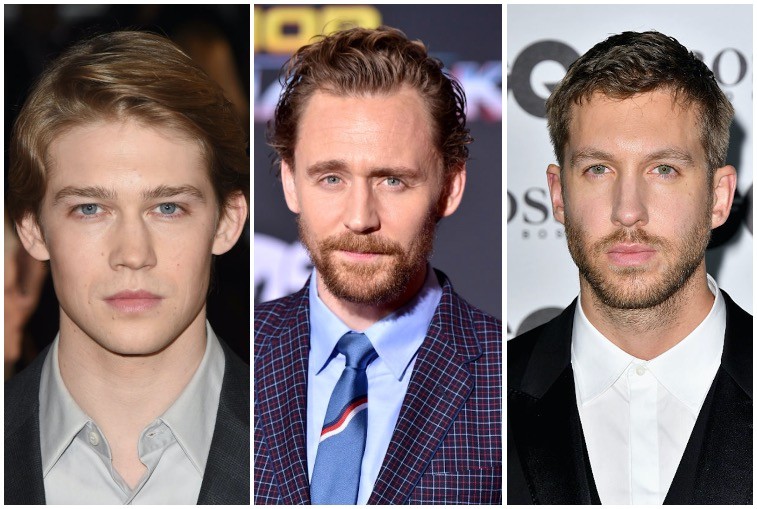 She keeps fans guessing when she mentions her crush's eye color. She sings, "Ocean blue eyes lookin' in mine / I feel like I might sink and drown and die."
Alwyn, Hiddleston, and Harris all have blue eyes, so this line revealed nothing but the fact that she definitely has a thing for blue-eyed guys.
They're close in age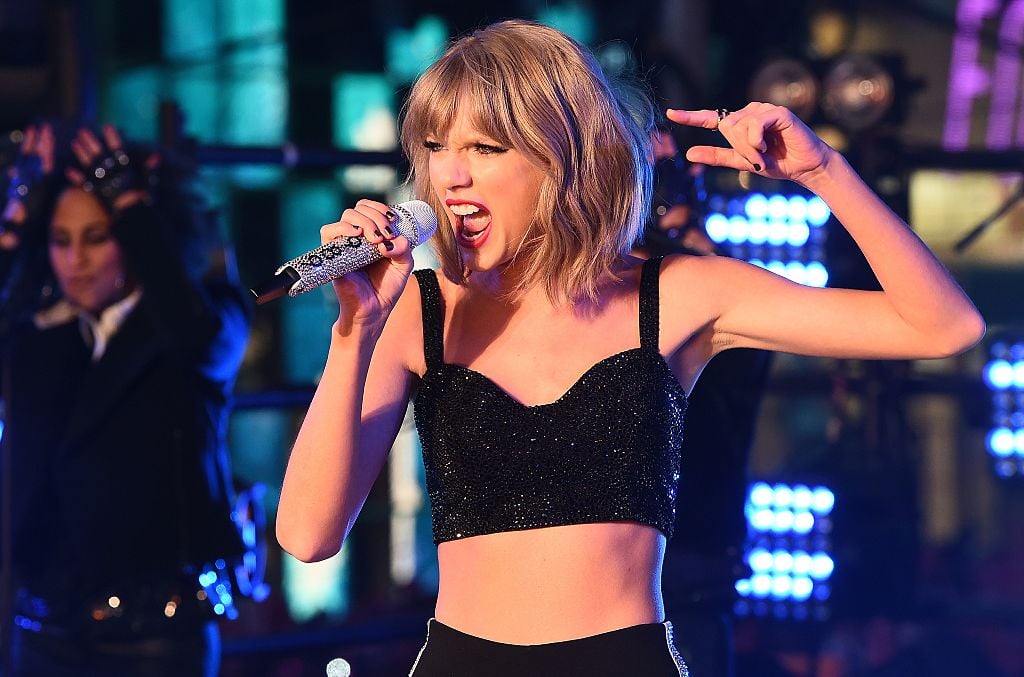 Here's where things get narrowed down. During the first verse of the song, Swift sings, "And I got a boyfriend, he's older than us." She's indicating that she and the subject of her song are around the same age, which is true for Swift, 28, and Alwyn, 27. This especially makes sense, because her last known boyfriend before Alwyn was Tom Hiddleston, who is 36.
This also disproves the theory that the song could be about Hiddleston, because her boyfriend before Hiddleston was Calvin Harris, 33. If the lyric was "I got a boyfriend, he's older than me but younger than you," then we'd definitely be pointing fingers at Hiddleston.
The timeline doesn't quite fit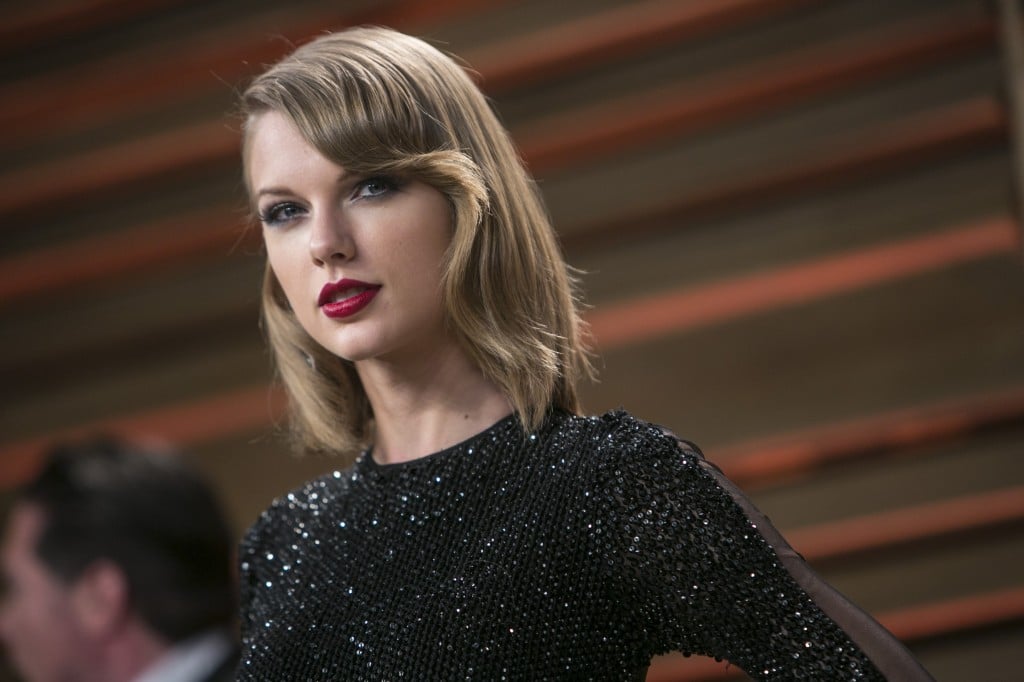 Everyone would be dead set on Alwyn if it wasn't for the timeline of her relationships. The next line after, "And I got a boyfriend, he's older than us," is "he's in the club doin' I don't know what." This makes things tricky because we'd assume the person in the club is Harris, who is a DJ, and not her actor ex, Hiddleston. Swift and Harris dated from February 2015 to June 2016, and she quickly moved onto Hiddleston from June 2016 to September 2016.
If she was crushing on the subject of "Gorgeous" while she still had a boyfriend who was "in the club," the Hiddleston theory returns as a contender. It would make sense that she'd be into Hiddleston while still with Harris, given she swapped boyfriends within the same month.
Swift and Alwyn first became a couple in May 2017, but that wasn't the first time they were linked. They were seen together in October 2016 at a Kings of Leon concert, but with a group of friends. Her breakup with Hiddleston was only one month prior, so it doesn't rule out that she could have still been with Hiddleston when she first laid eyes on the "gorgeous" Alwyn.
The mix-up might be on purpose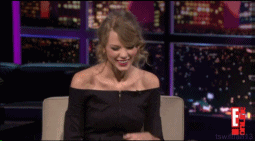 We're still hung up on her current boyfriend in the song "being in the club," because that definitely seems to be about Harris, which keeps the timeline confusing. However, she could be combining the descriptions of her two exes on purpose.
The mix-up may be a testament to how little she thinks about Harris or Hiddleston now that she's got Alwyn on the mind. She notices all the little details about Alwyn, such as his drink of choice ("whiskey on ice"), but doesn't pay any mind to whatever her boyfriend is doing at the club. It's like she's already put Hiddleston into the past once she sees Alwyn, and lumps Hiddleston into her pile of ex-boyfriends before they've actually broken up. She gets the facts of her exes mixed up because she doesn't really care.
He brings out the 'old Taylor' in her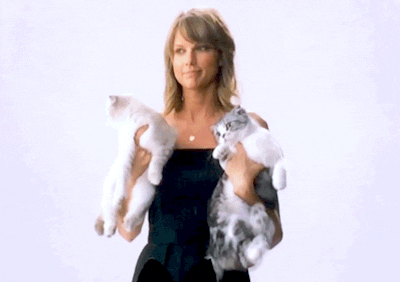 Even though Swift proclaimed that the "old Taylor" was dead in "Look What You Made Me Do," it seems like Alwyn has brought her back to life. Swift gained a reputation for not being as innocent as she led on, resulting from public feuds with multiple celebrities (namely Kanye West and company). It pushed her to embrace a new, colder version of herself, which is the New Taylor we were introduced to with Reputation.
However, it seems like the second she sees Alwyn in "Gorgeous," it turns her back into the softer, cat-loving version of Swift we know and love. She expresses her anger toward Alwyn for making her feel the way she does, but we see New Taylor transform into Old Taylor when she sings, "There's nothing I hate more than what I can't have / Guess I'll just stumble on home to my cats … alone / Unless you want to come along?"
As if her referencing her cats in a song wasn't revealing enough, her pause before "alone" and timid way of asking him to come along momentarily revert her to her vulnerable self.
He leaves her feeling a way she isn't used to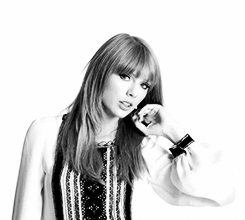 If there's one thing the song clearly reveals about her relationship, it's that Swift isn't used to feeling the way she does with Alwyn. She's dated her fair share of famously handsome celebrities, so talking to a cute guy shouldn't be a big deal to her. The fact that she sings, "You're so gorgeous, I can't say anything to your face / 'Cause look at your face," reveals that she's never been this head-over-heels in a relationship before.
After all, a source told Us Weekly that the two are "very much in love." They keep their relationship under wraps for the most part, but they've been spotted out together a couple of times. 
Swift reportedly confirmed 'Gorgeous' is about Alwyn
Taylor just liked this post about the song #Gorgeous – she asked fans at the #reputationSecretSessions to share that it is about Joe ?? pic.twitter.com/WTsqvGoXyP

— Taylor Swift Updates (@SwiftNYC) October 20, 2017
Swift held a secret listening session of Reputation for 300 of her most devoted fans. One attendee confessed to Tumblr that Swift doesn't want any confusion over the subject of "Gorgeous," and that it's definitely about Alwyn. The fan wrote, "Basically Taylor made us all promise that if anyone made any accusations of who this song is about, we tell them it is 100 percent about her angel boyfriend of one year (this isn't a secret, she wanted us to tell people)."
While the fan could have fabricated this, we doubt that's the case. Swift "liked" the Tumblr post, hinting that this was, in fact, true. And if it's true, that means she's actually been dating Alwyn since October 2016, making it even more likely that Hiddleston was that boyfriend who was "older than [them]."
Hopefully, Swift and Alwyn will make their public debut soon and confirm the Alwyn theory once and for all.
Check out The Cheat Sheet on Facebook!