Taylor Swift: The Biggest Scandals That Ruined Her 'Reputation'
Taylor Swift is problematic. Taylor Swift is a victim. Taylor Swift is a snake. She's everywhere — whichever "narrative" you choose to subscribe to, there's a piece of media tailored just for you.
With the upcoming release of Reputation, eager fans and critics alike are taking a look back on how her most recent album earned such a name.
1. 'I'mma let you finish' … or not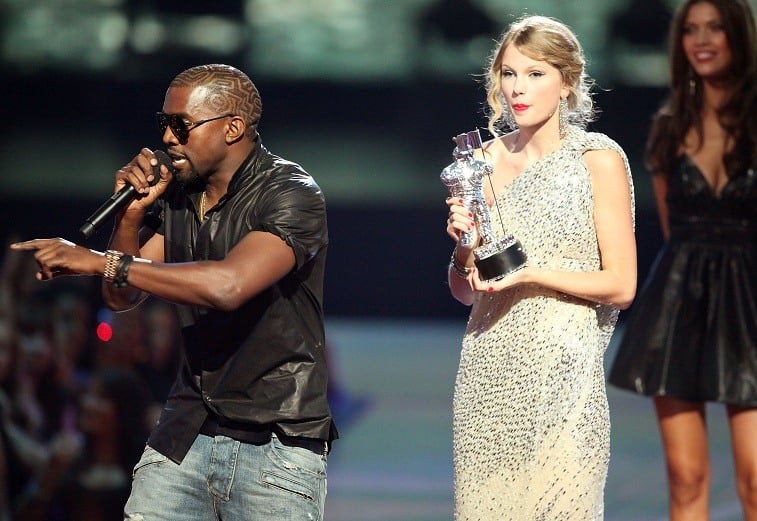 The Kanye West-Swift feud is probably the most notable in Swift's repertoire. It all started with that infamous stage breach by Kanye to tell Swift  — and everyone tuning in to the VMAs — that she did not deserve the award for Best Female Video, but Beyoncé did.
So began an eight-year saga. Sometimes they were friendly, sometimes they took shots at each other via their songs, and sometimes they secretly recorded their private phone conversations. Speaking of which..
2. Seven years later
On July 17, 2016, Kim Kardashian revealed a recording of a phone conversation that West and Swift had detailing the use of Swift's name in his song, "Famous." Why? After the single's release, Swift made it clear to the public she felt surprised and appalled to be included in the song in such a manner.
To add to the shade, Kardashian later not-so-subtly referenced Swift by tweeting about National Snake Day.
3. Her feud with Katy Perry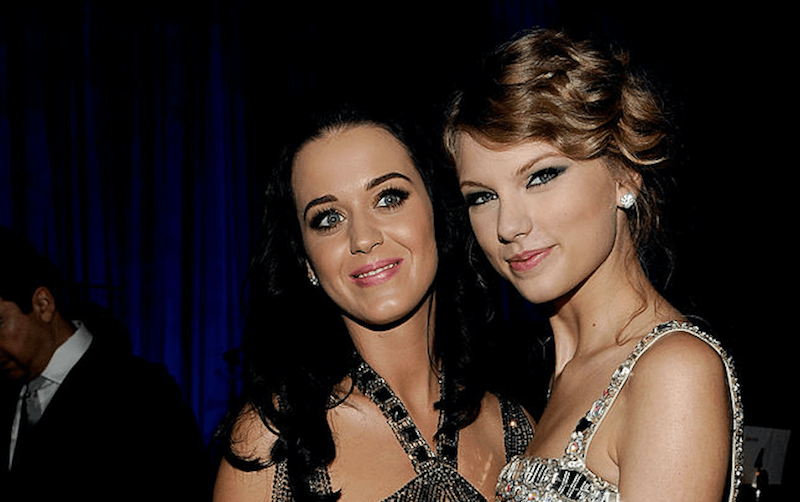 Next to her bad blood with West, her ongoing tiff with Katy Perry is next on the list of Swift's biggest feuds. It all started about five years ago. First, Perry dated Swift's ex-boyfriend, John Mayer, and though that didn't initially cause any backlash from Swift, some speculated it added to their building tension.
Then, in 2013, Perry offered a few of Swift's tour dancers a slot on her own tour. That's when everything blew up. From there, the two exchanged nasty comments via social media and interviews and negatively featured each other in their songs.
4. Perry's ready to move on … but Swift's not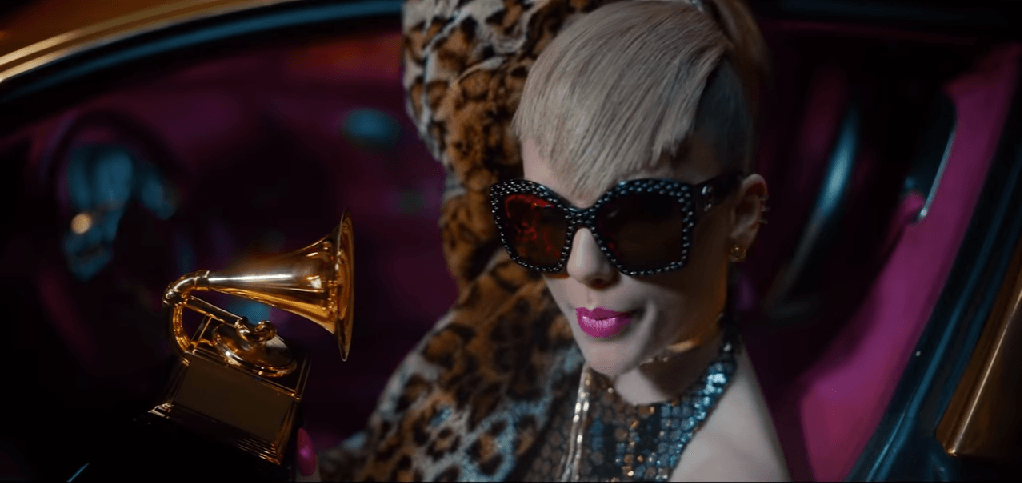 In June 2017, Perry gave a tearful plea to Swift during a live-stream video to promote her upcoming album. She forgave Swift and said sorry herself, just wanting the whole thing to be over.
But Swift made it clear in her newly released "Look What You Made Me Do" video that she wasn't ready just yet to forgive and forget.     
5. The ultimate girl squad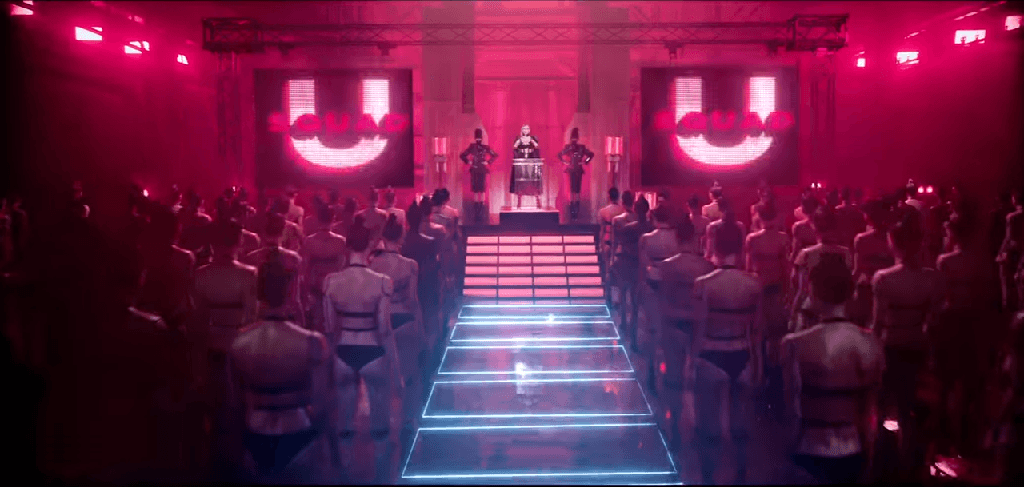 One thing Swift's "Look What You Made Me Do" video touches on is the media's portrayal of her carefully cultivated, perhaps contrived girl squad. In the video, her "squad" appears as an army of scantily dressed mannequins with the words "Squad U" flashing on a screen above them.
It's something she's been criticized for over and over again — creating an army of beautiful women to validate and support her. The Daily Beast recently pointed out that Swift's group of friends has been relatively MIA since the release of LWYMMD, though.
6. She's got a long list of ex-lovers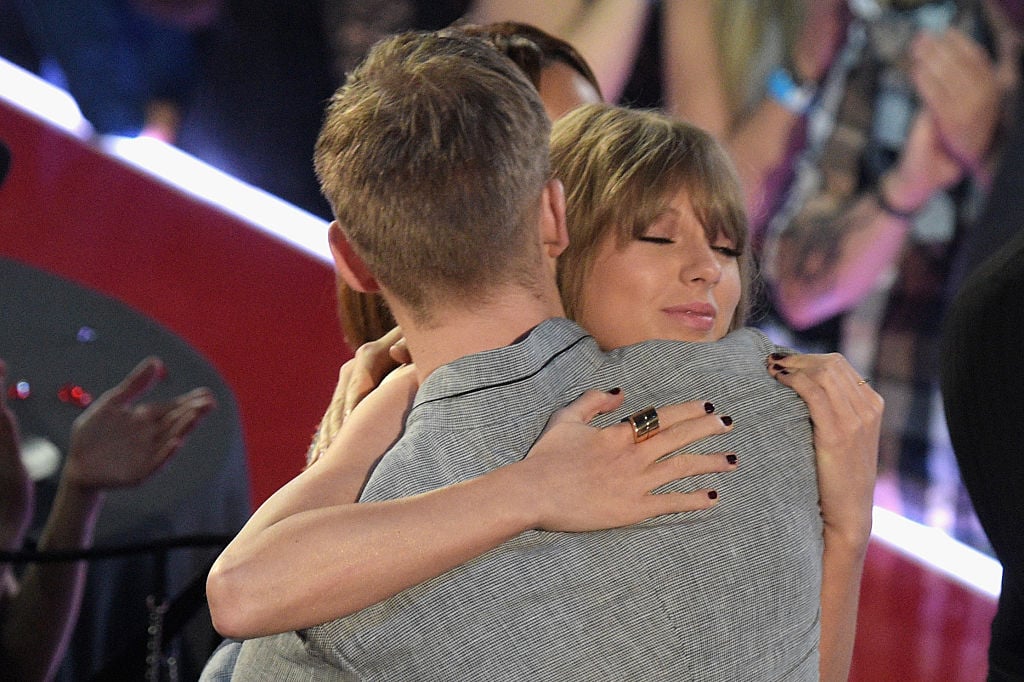 Adding to Swift's "reputation" is her very public list of ex-boyfriends. Though her dating history started before him, her relationships started getting extra press-worthy when she started dating Harry Styles. Their relationship bore the inspiration for 1989, after all.
After Styles, Swift dated Calvin Harris and Tom Hiddleston, both of whom experienced their own Swift drama firsthand post-breakup. 
7. The groping trial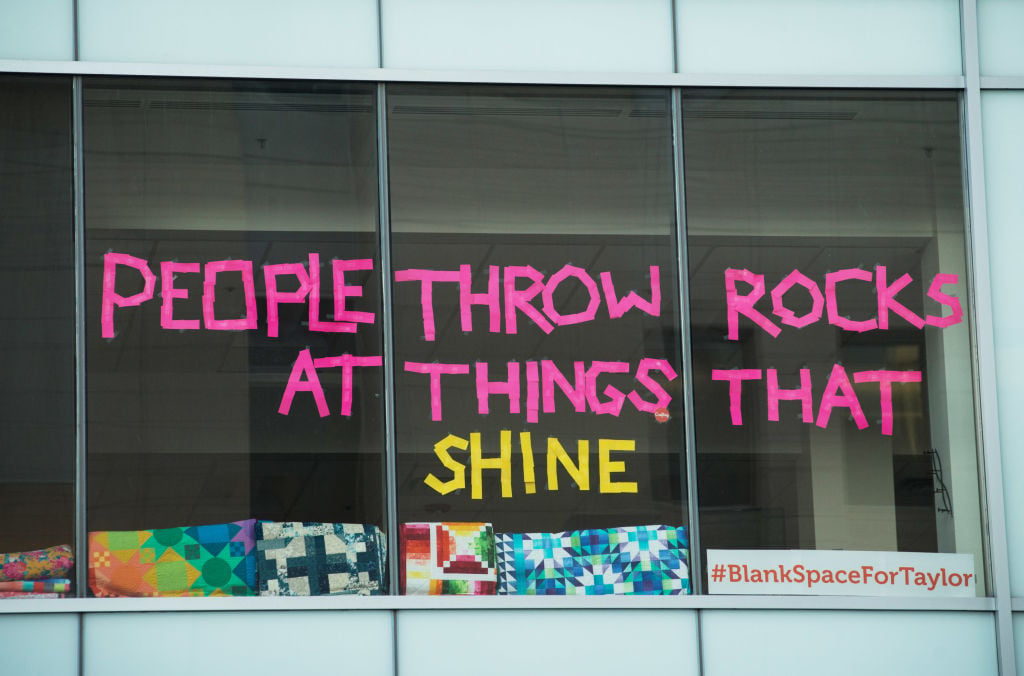 Swift took a former Colorado radio DJ to trial in 2017 over charges that he groped her at a 2013 meet-and-greet. Sexual assault trials have a terrible tendency to tarnish the best of reputations with little to no regard for the victims.
While Swift may have earned some of her negative reputation, getting groped at meet-and-greets definitely shouldn't be a part of the deal — and the impressive way the singer stood up for herself during her trial silenced even her biggest critics. She won the case and vowed to help sexual assault victims who don't have the privilege of having such a loud voice.
In the LWYMMD video, Swift also seems to give a little nod to her victory by featuring a single dollar in her bathtub of jewels (she was awarded $1 in the case).
Check out The Cheat Sheet on Facebook!